April News
Hello and welcome to my newsletter with April '22 news where we jump back to this time, last year. We kick off with a visit to Castleford for a gift of a photoshoot with Siobhan Murphy for OK Magazine. Siobhan was in last year's Interior Design Masters TV show with Alan Carr and Michele Ogundehin. I was a big fan of the show and loved Siobhan for her mad but ingenious use of colour and pattern. She has such an eclectic, vibrant and fun sense of style, I couldn't wait to see inside her house! I worked with make up artist Drew-Ashlyn Cunningham and stylist Stevie B. A fantastic experience!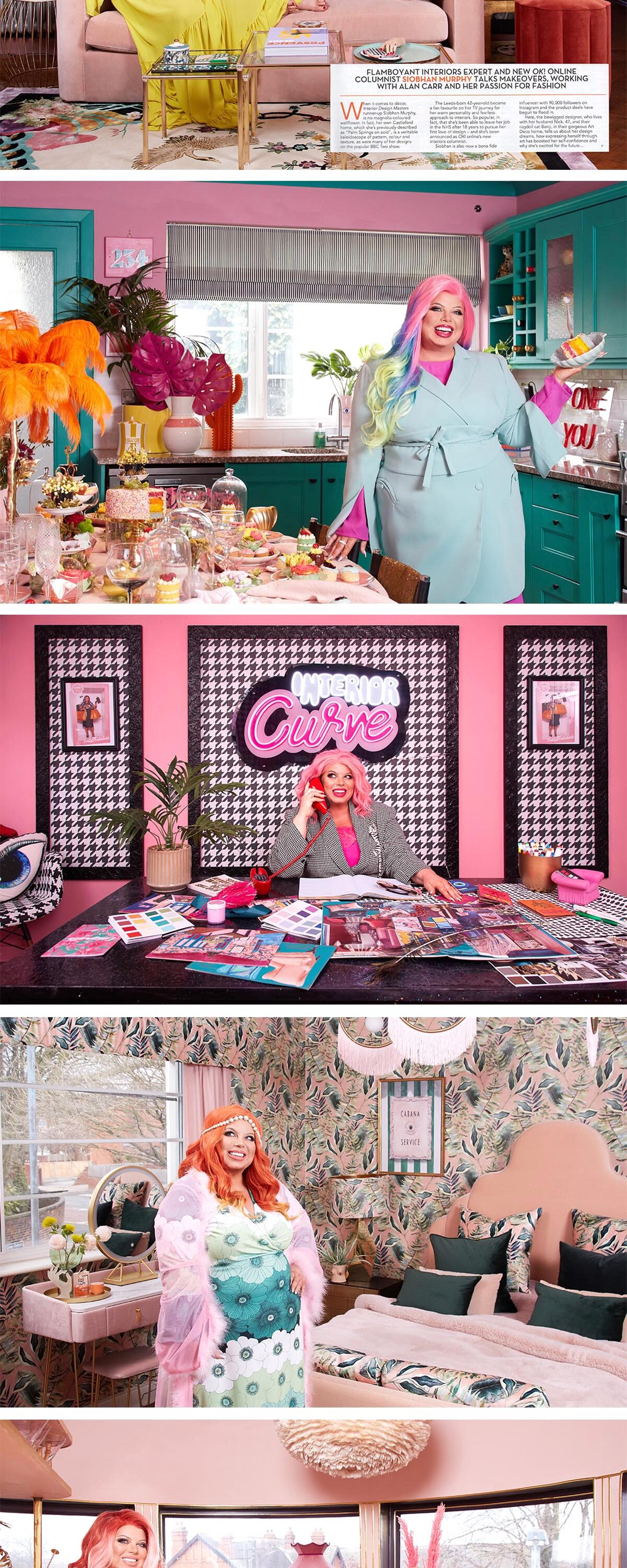 This was my second branding photoshoot with Jo Grobbelaar and it's always a pleasure.  Jo is a strategic business consultant and coach and she helps business owners to 'unleash their potential and greatness'. She really does – I've seen her in action!  Jo wanted a bank of images that she could use to promote herself on her website and social media. With Rachel O'Dell (make up) and Emma Carr (stylist) we worked from our base at the Manchester Chamber of Commerce and then headed out into central Manchester for some alternative backgrounds. Here are some of my favourites – I think we managed to get quite a few looks for a half day.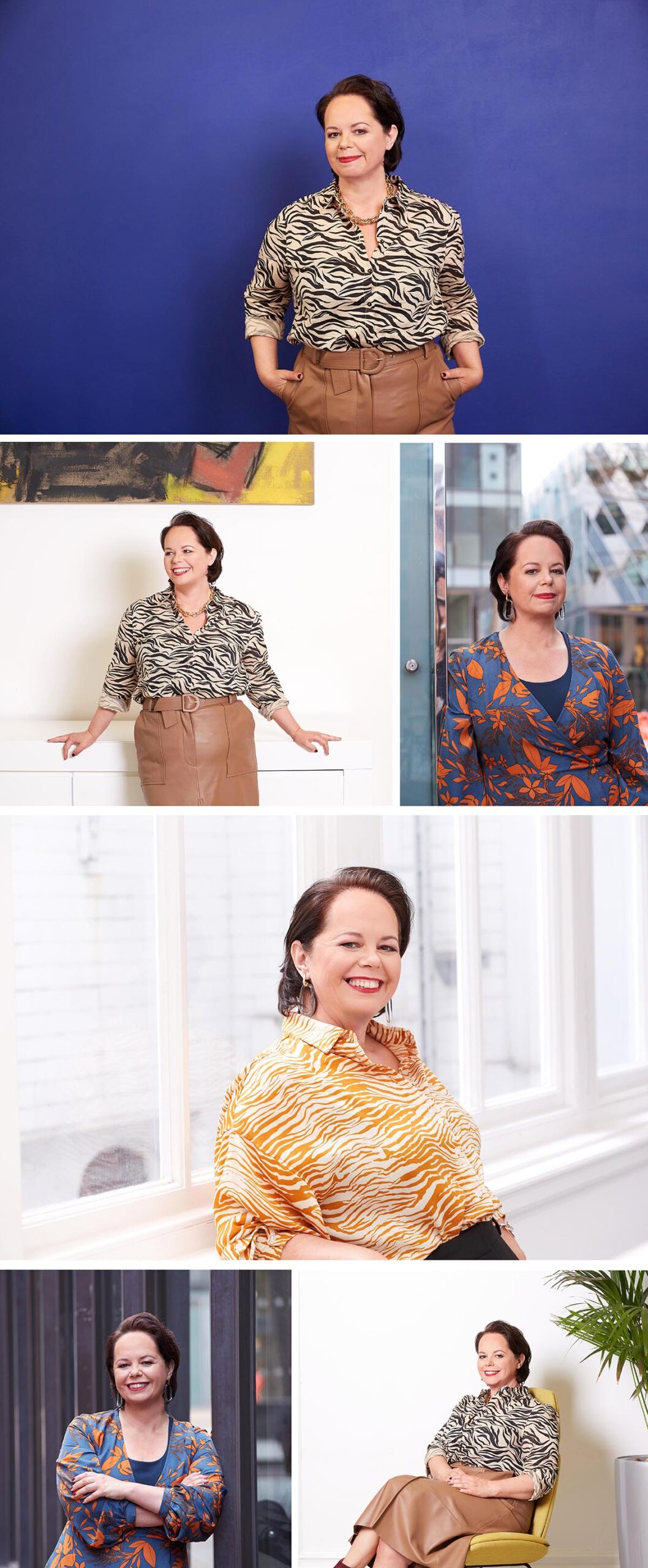 I headed over to Blackpool to photograph Sue and Gary for Good Housekeeping Magazine. Sue's dad very sadly died of Covid early on in the first lockdown and it was the catalyst for her to move home, leaving her unhappy marriage. She later met Gary and they are now engaged to be married. Sam Moore was the make up artist and Rachel Snowden was the stylist. The bright colours were just perfect to brighten up a cold, grey day on the beach in Blackpool.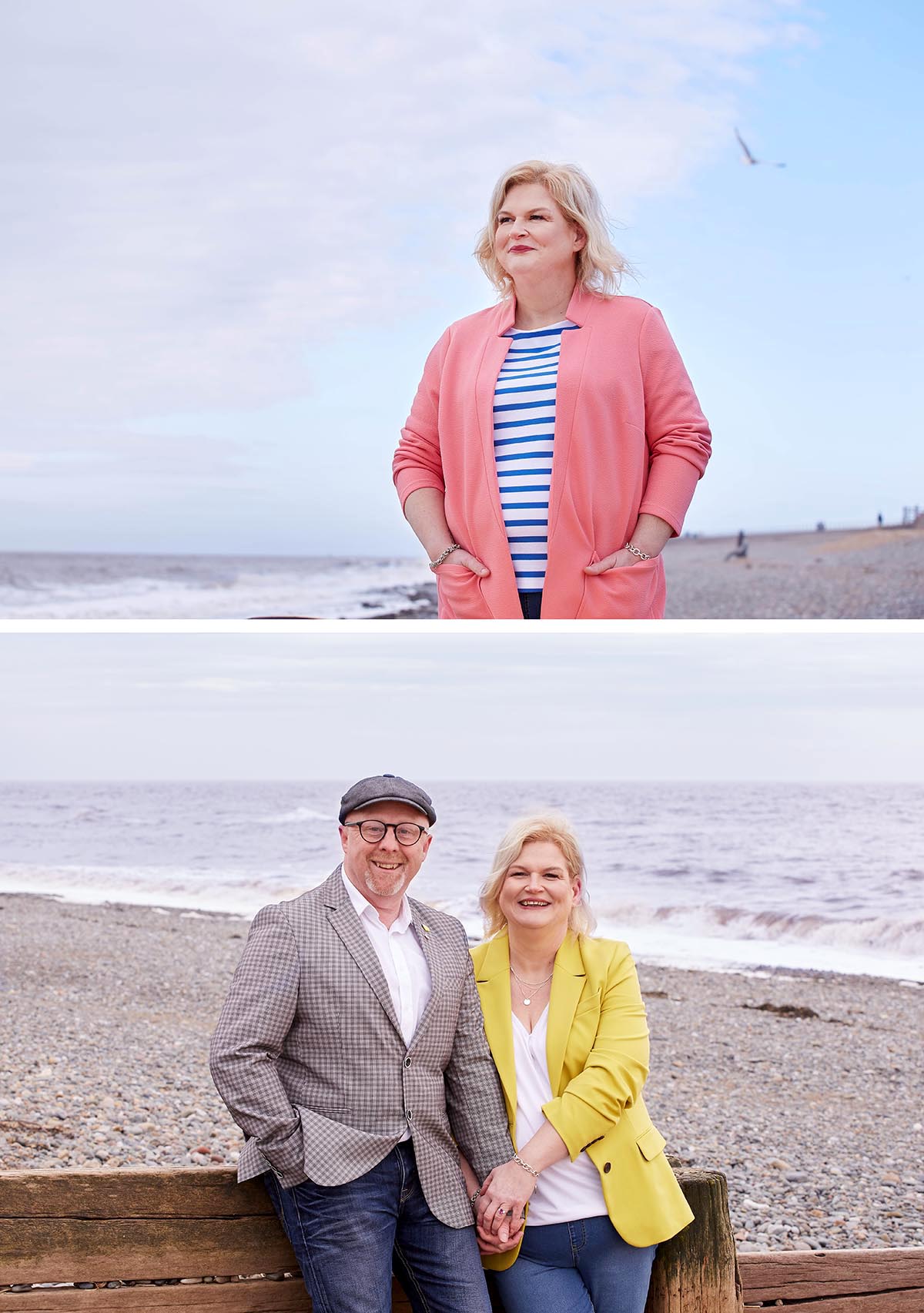 This studio photoshoot in Manchester was the second attempt.  The first time myself, Lou Rothwell (make up) and Charlotte Burton (stylist) arrived to set up but one of the children was unwell and so we postponed until the following week.  But it was well worth the wait, the styling was gorgeous and the children were amazingly well behaved.  This photoshoot, for FabDaily, features Ashleigh and talks about how she became a surrogate to triplets after having her two children.  What an amazing woman!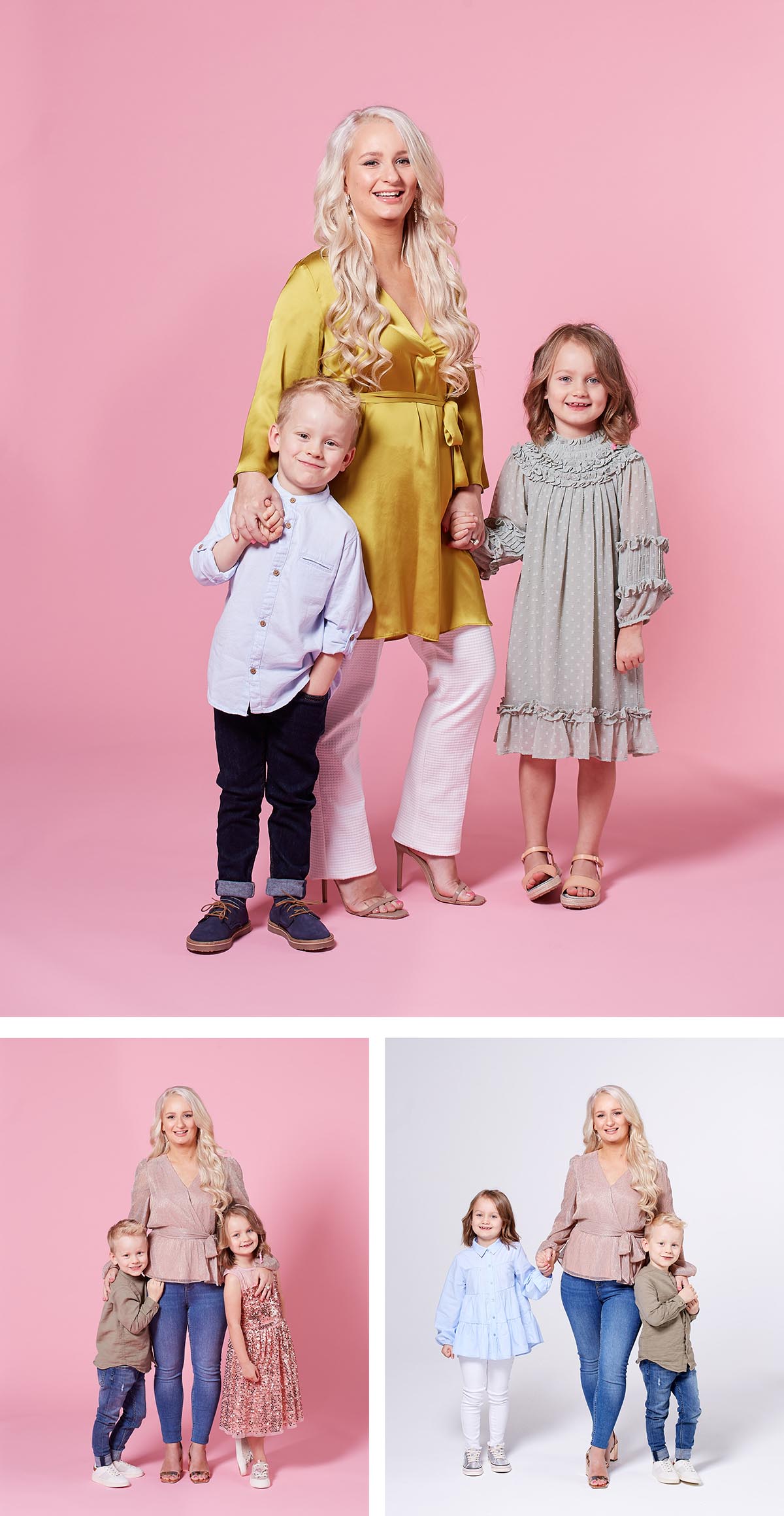 I was commissioned by Prima Magazine to photograph two women for a feature on 'She shed's'. I'd love to have a shed so I couldn't wait to meet Vivienne and see how she had decorated it. Vivienne is a busy GP and although she lives in land locked Oldham she wanted to create a coastal retreat in her back garden. She said after working in the NHS for the past year her shed provides her with an opportunity for pure escapism where she can feel calm and relaxed.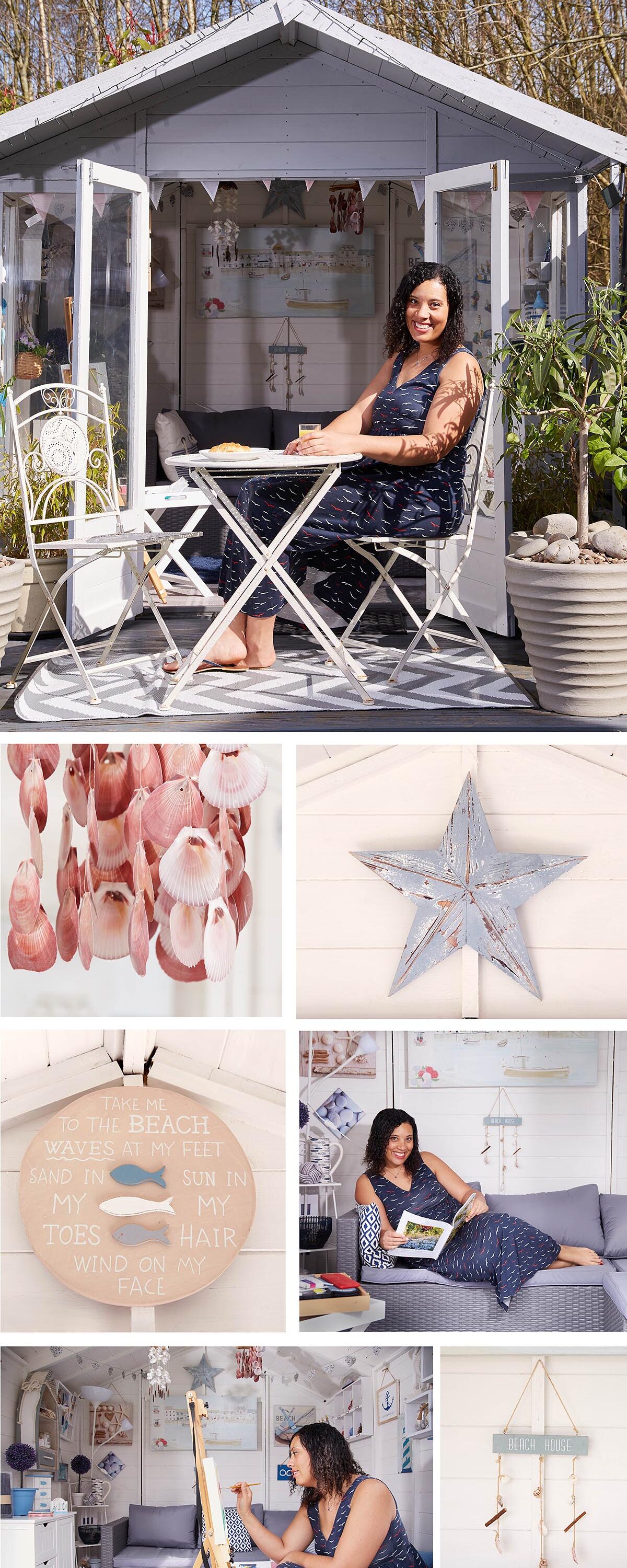 My second photoshoot for this feature in Prima was with Juliet in my home town of Huddersfield. Juliet planned her shed whilst receiving treatment for cancer. The prefabricated shed cost £2000 and her husband built it for her a few months after she finished chemo, squeezing it into a space by the garage. Juliet is a creative blogger, artist and photographer and has turned the space into her studio. "It's a place where I can just be Juliet, not a wife or a mother being pulled in different directions, and I think it's healthy to have that space and time to be me."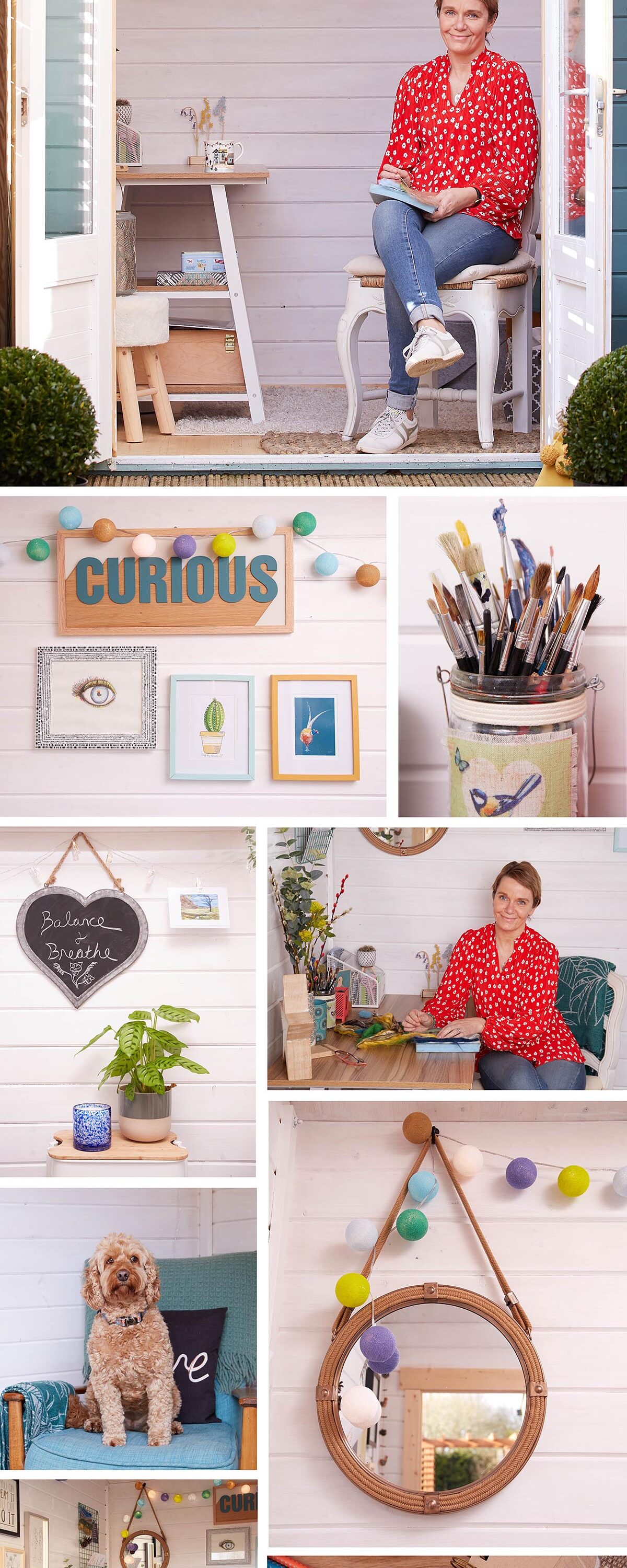 A lovely editorial photoshoot to end with for Country Life Magazine for their Frontispiece feature. I headed over to York to meet Annabel Makin-Jones who is a 5th generation farmer and her entire business runs on a sustainable farming model. She grows one of my favourites – Strawberries! Much help was needed for the main image by Mach make up artist and Annabel's assistant Ashley, by running up and down the field like mad women in order to herd the sheep into the perfect background spot.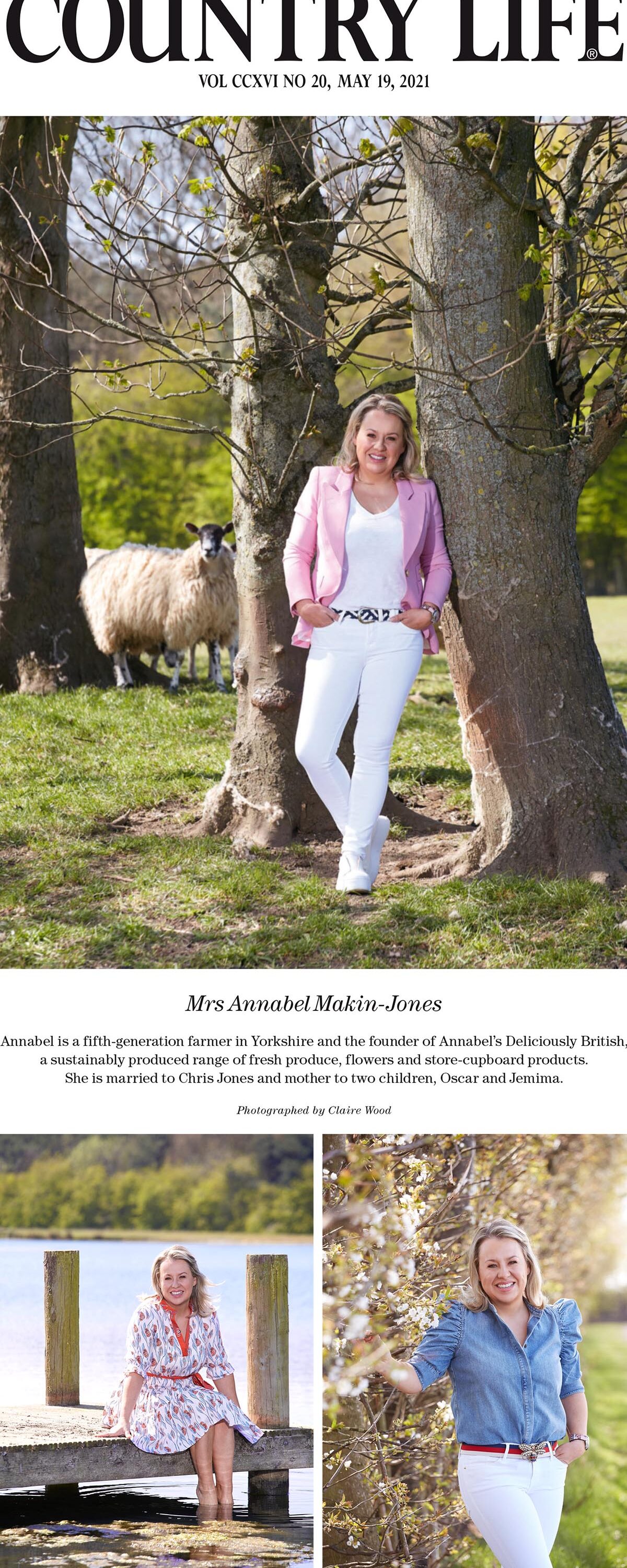 Thanks for reading this April '22 news. Claire x