January 20 News
Happy 2020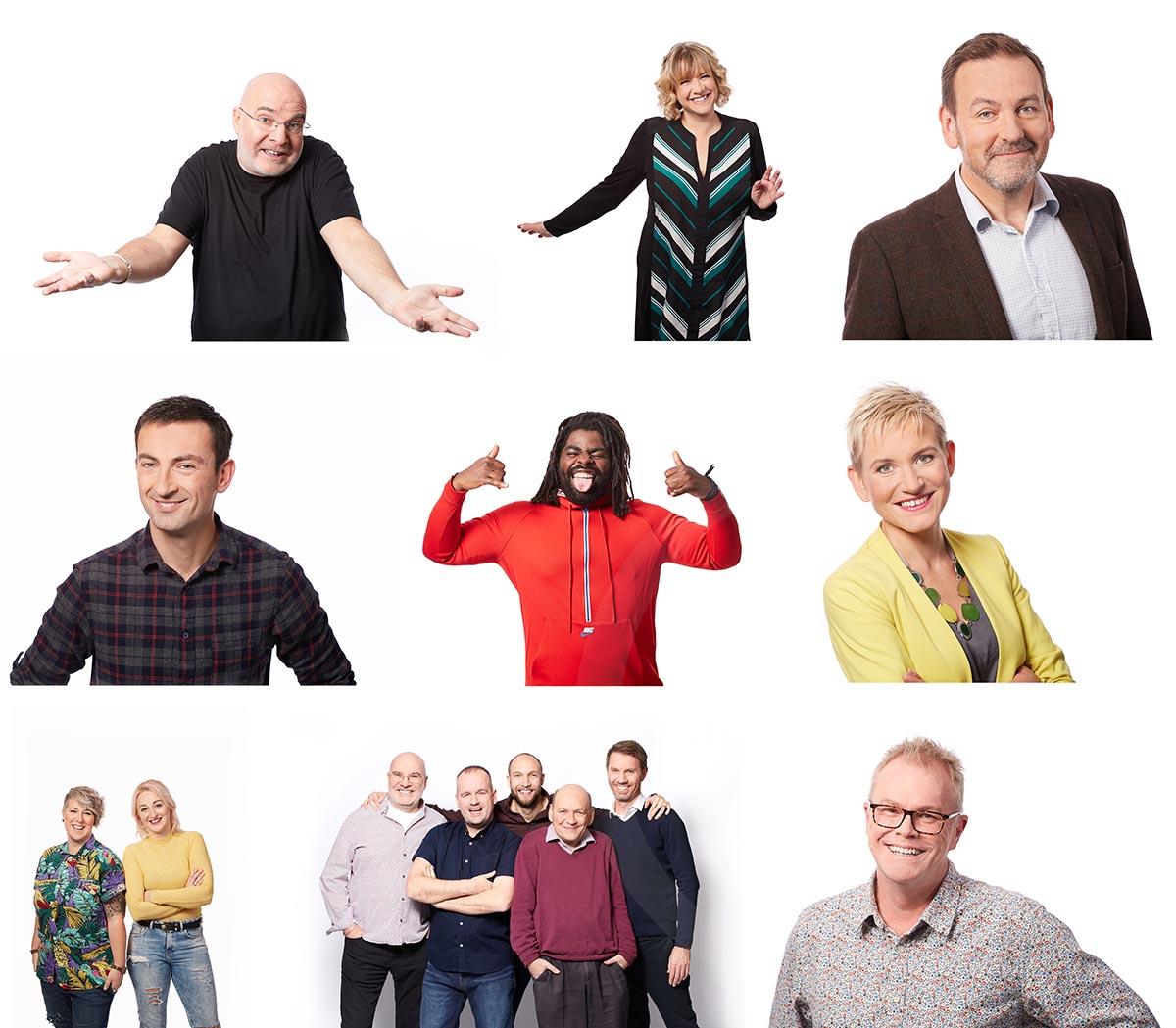 Hello and welcome to my first newsletter of 2020 where we jump back to this time last year. I went over to Hull to photograph the BBC radio presenters. I always enjoy these shoots – meeting all the different broadcasters and getting their personality across in the images. Radio presenters are often shy in front of the camera and have to be coaxed gently out of their comfort zone.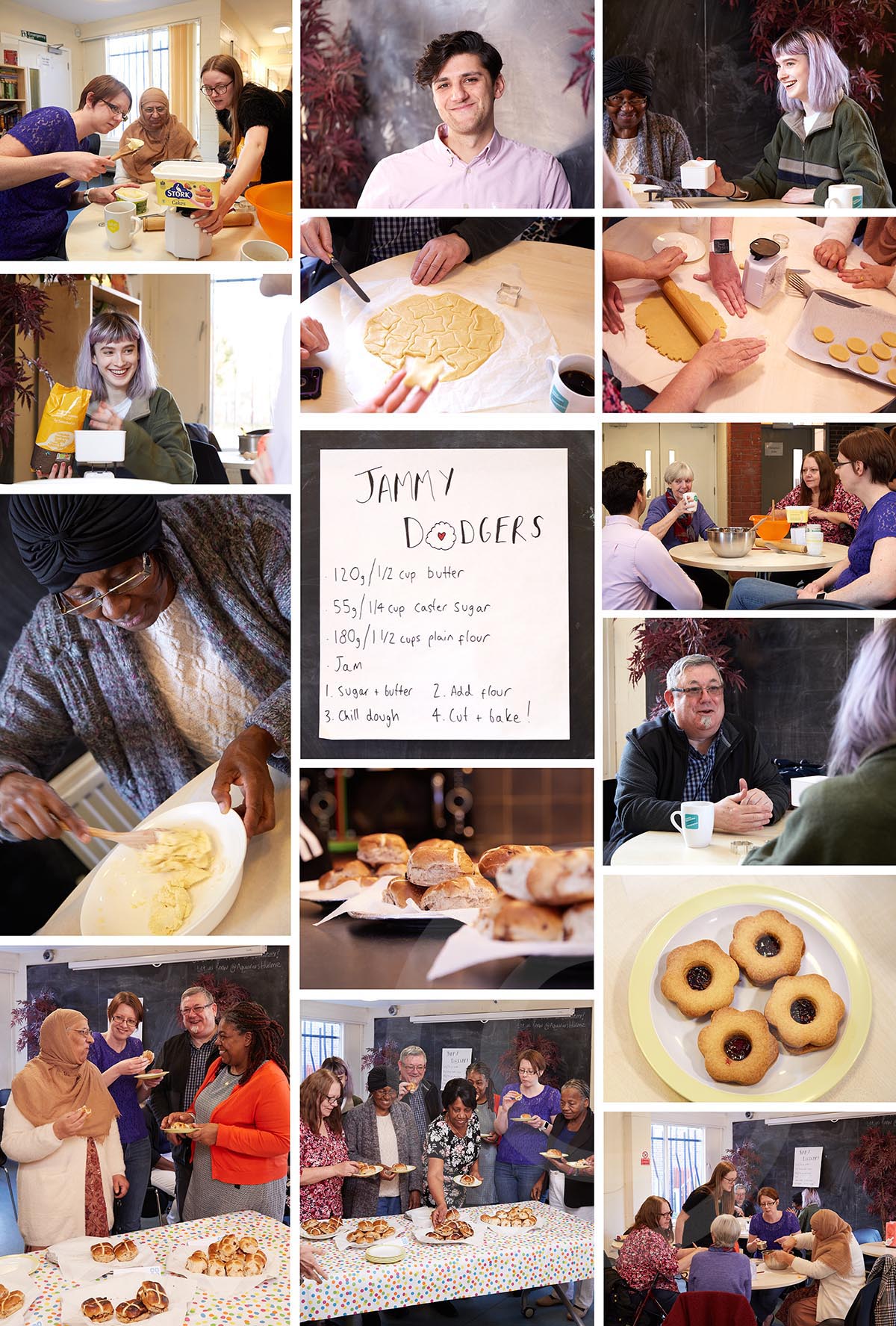 This was a lovely sweet shoot over in the Aquarius centre in Manchester for the Co-op Food magazine. The team at the Co-op took their Hot Cross Buns to community charity 'Manchester Cares' who work to reduce loneliness and isolation across the city. The group worked together to make Jammy Dodgers from scratch and then sampled the Hot Cross Buns.
Be sure to read the Co-op Food magazine article.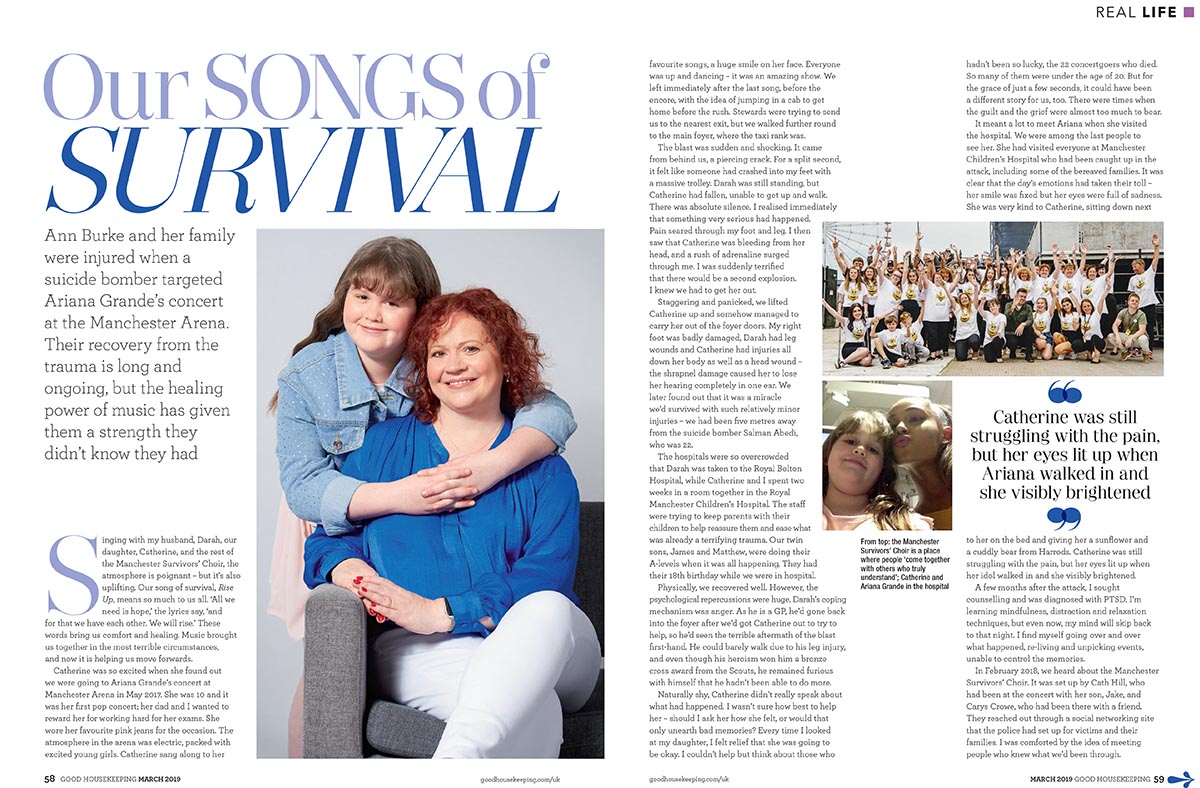 Along with writer Ella Dove, I met and photographed Ann and her daughter Catherine who were injured in the Manchester Arena bomb in May 2017. The article, for Good Housekeeping Magazine, describes how they have found solace and comfort from joining the Manchester Survivors' Choir. Read about it in Good Housekeeping today.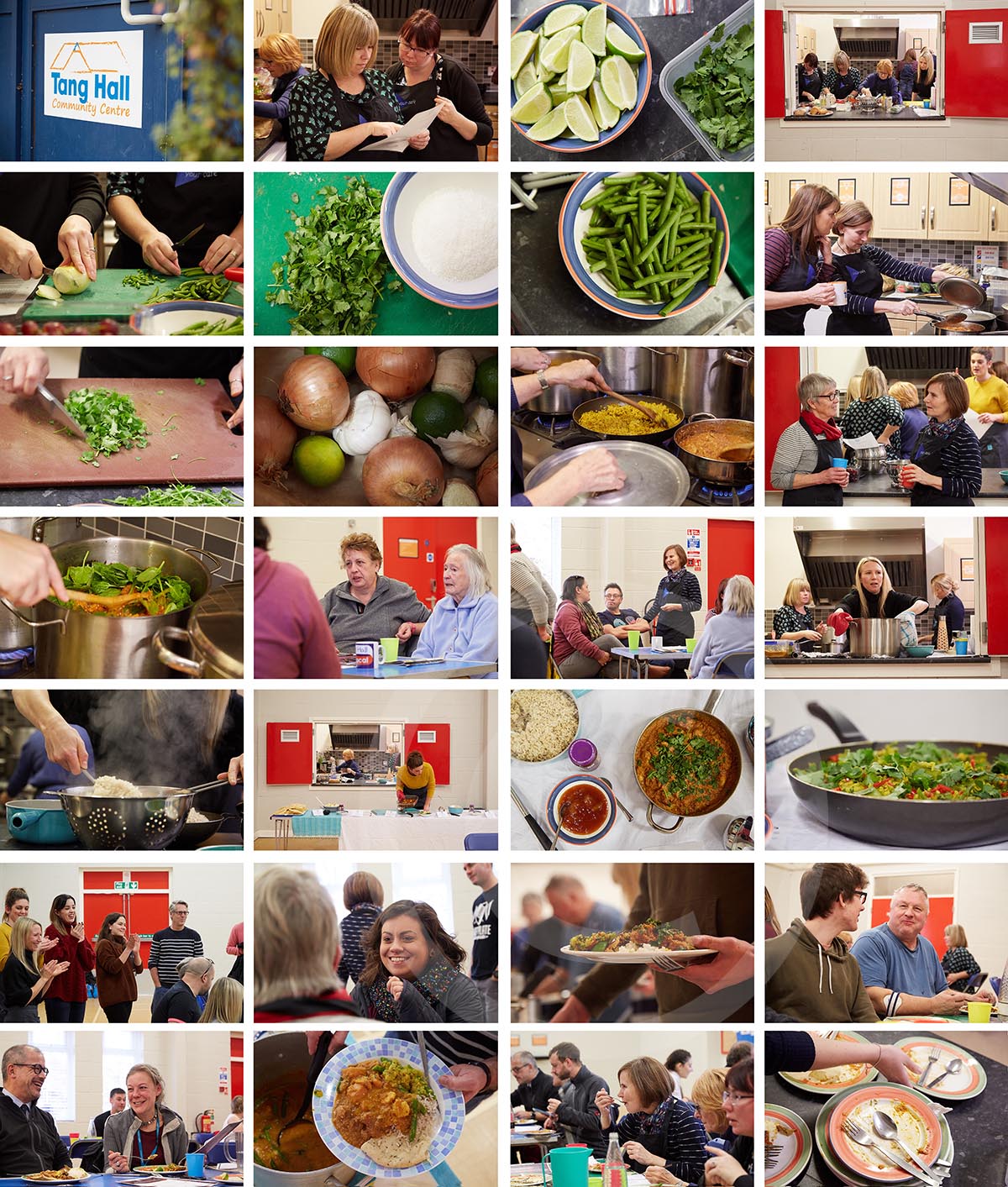 Your Cafe, in Tang Hall, York, is run by volunteers and aims to reduce food waste whilst bringing people in the community together. I accompanied the Co-op Food team for the day, to photograph them cooking and sharing curry recipes with the hard-working volunteers. It was a really nice day and I met lots of kind people, plus I got to sample the gorgeous veggie curry. Read the Co-operative Food magazine.
We also squeezed in a portrait for the '10 minutes with…' feature with Margaret Hattam, one of the Co-founders of the cafe.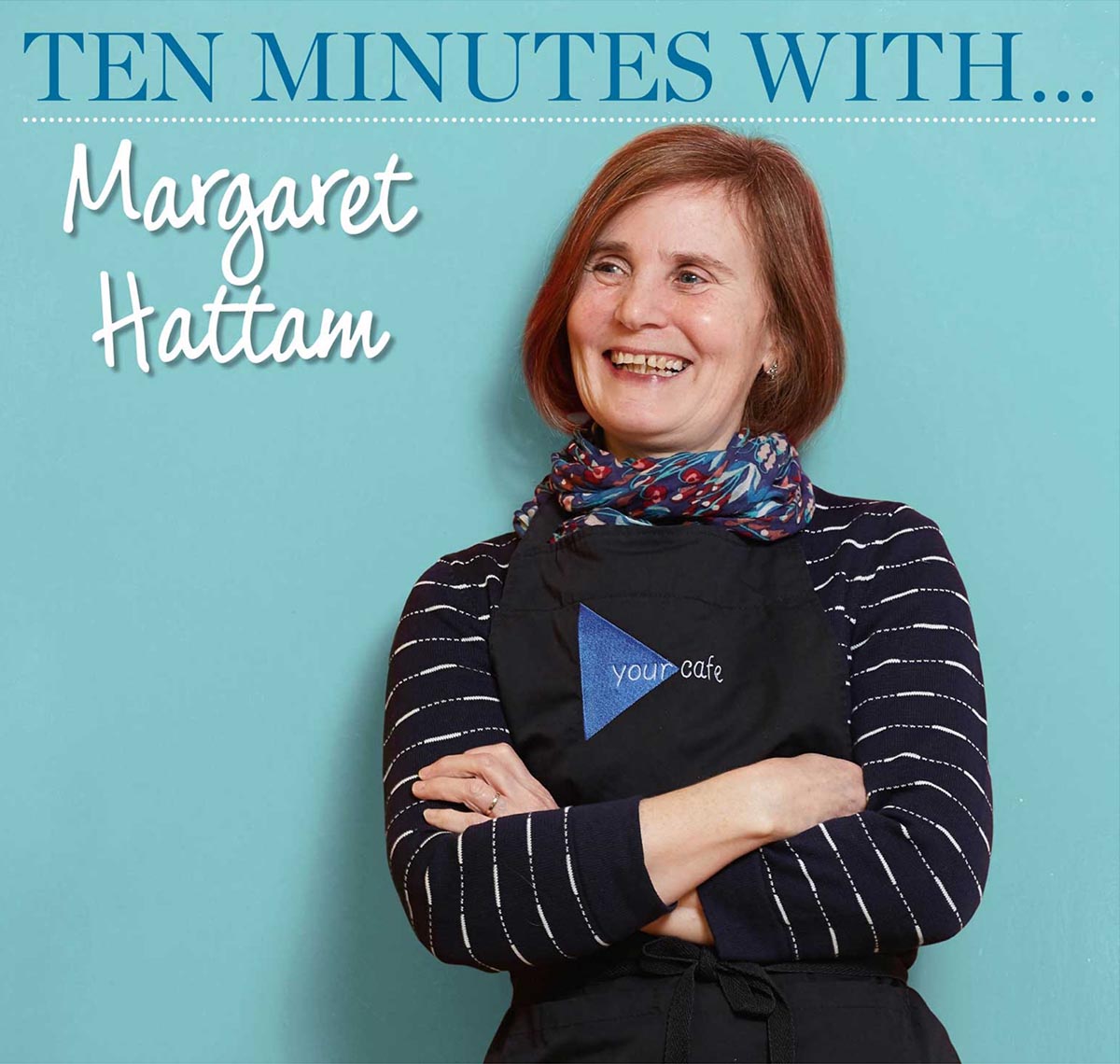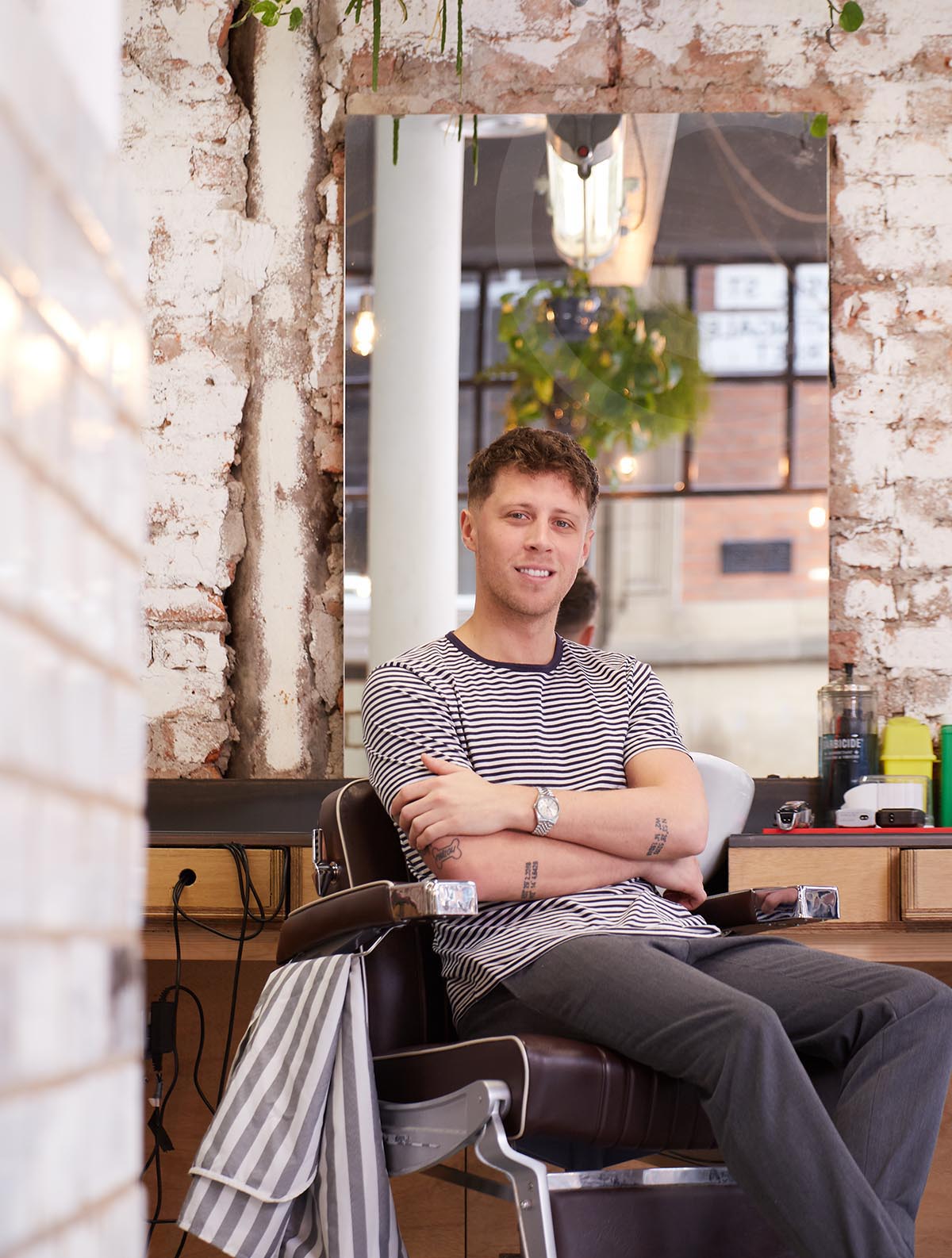 Time Out asked me to photograph barber Ross Parlane for their Manchester feature. First job for Time Out – maybe they'll send me somewhere less rainy next time – like California? I can wish!
Ross was great – very chilled and stylish and his shop had a great look too.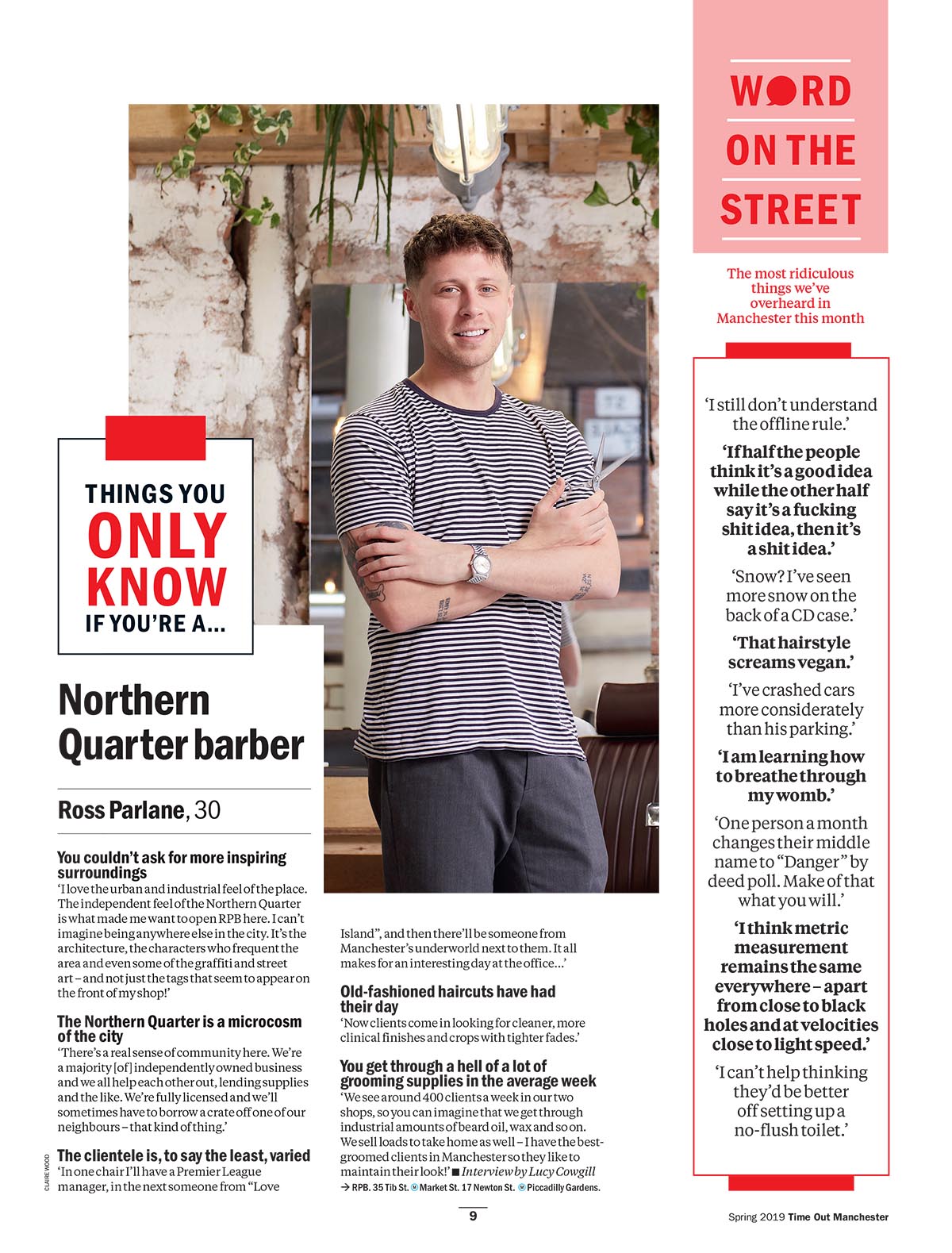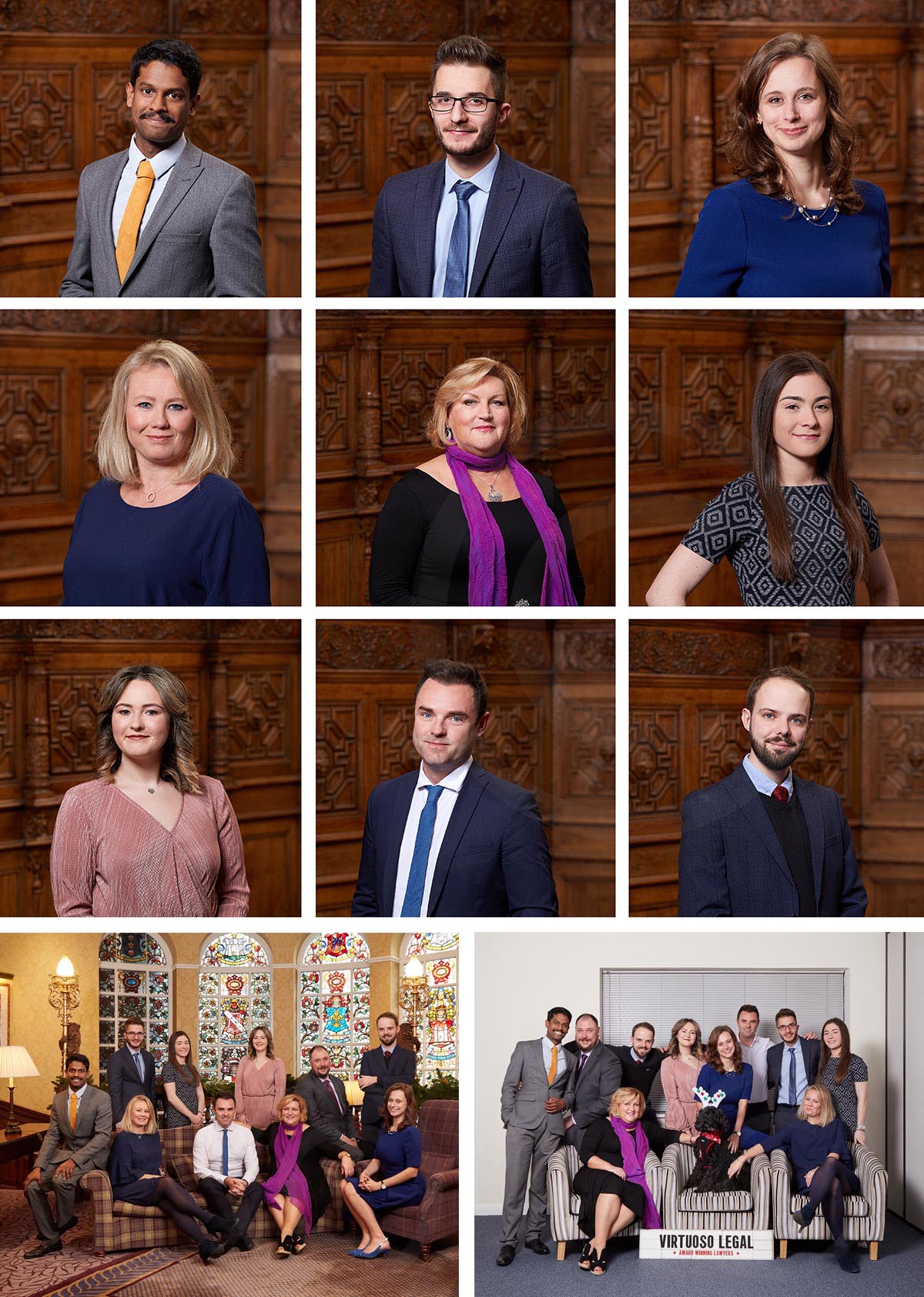 Corporate headshots now with Virtuoso Legal in Leeds. Virtuoso Legal are an Intellectual Property firm and required headshots with a little bit of gravitas whilst still remaining friendly and approachable. We hired the Quebec hotel in Leeds and then returned to the office to do a more relaxed fun group shot with Ted the dog.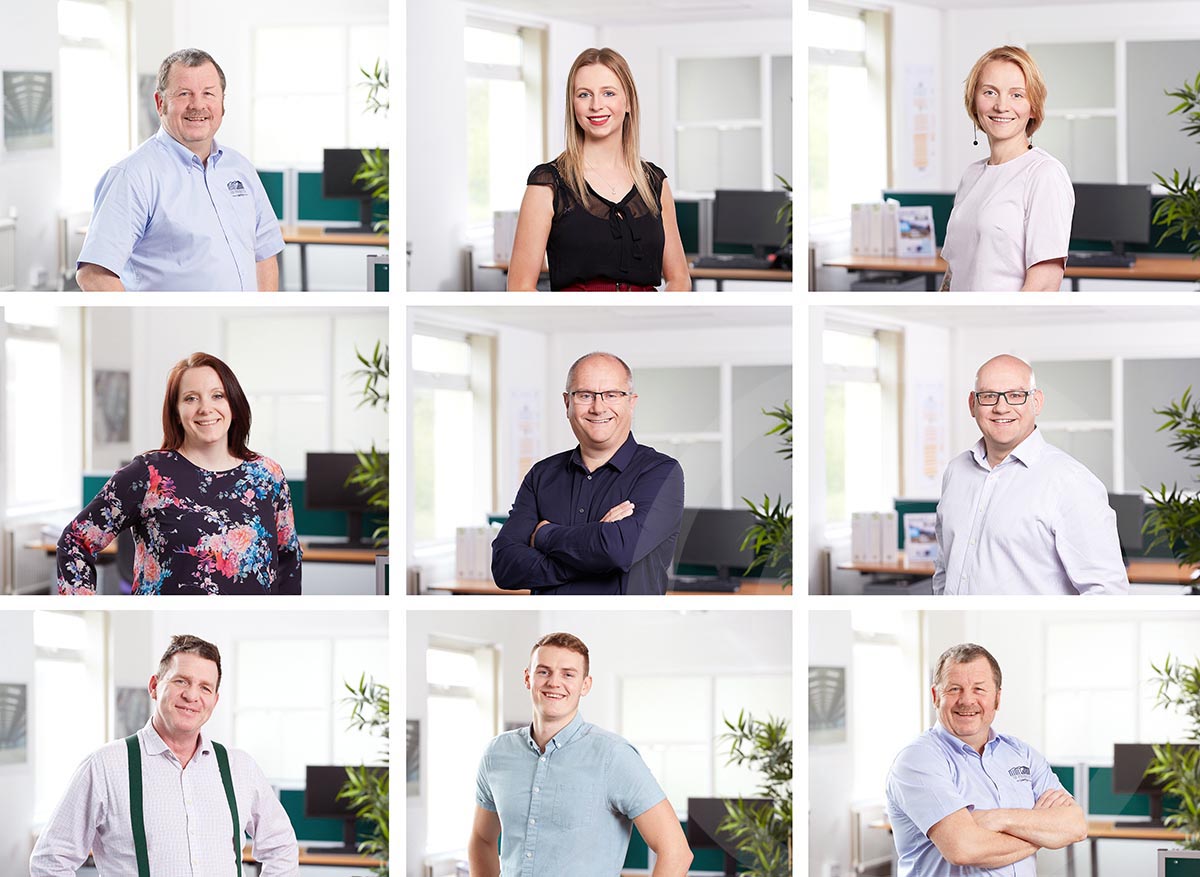 Another set of head shots, this time for HB Projects, a construction company in Bradford. My client wanted the shots to tie in with the previous shots I'd taken – so waist up, office background and nice and fresh looking.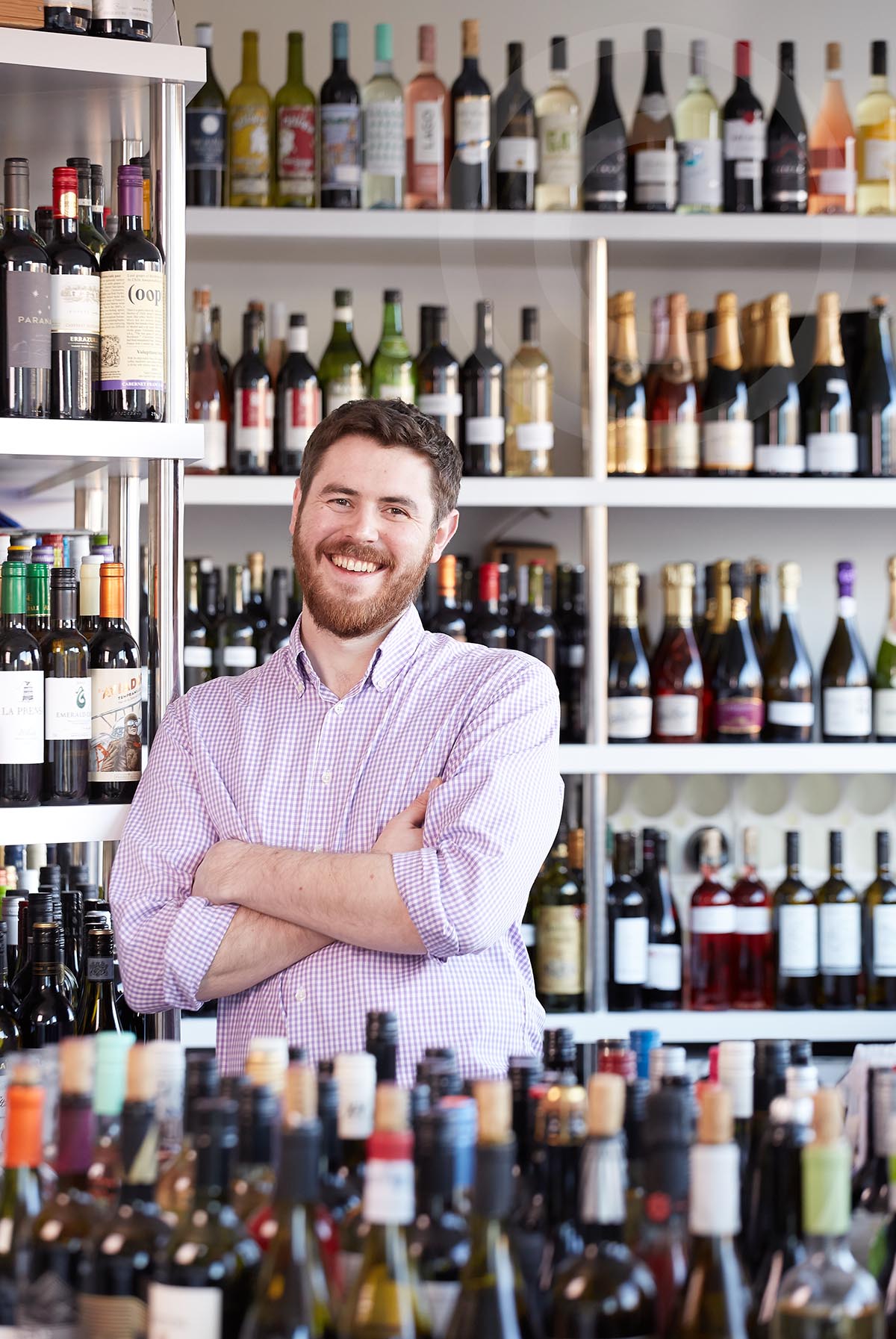 It seems like a Co-op newsletter special this month! I met Joe Turner at the Co-op head office in Manchester to photograph the '10 minutes with' feature for the Food magazine. Of course these features take about 2 hour's rather than 10 minutes to shoot. Joe was lovely and patient, allowing me to shoot several different options, so the picture editor had plenty of choice. There was also quite a lot of bottle tidying to do to make the background look neat and tidy.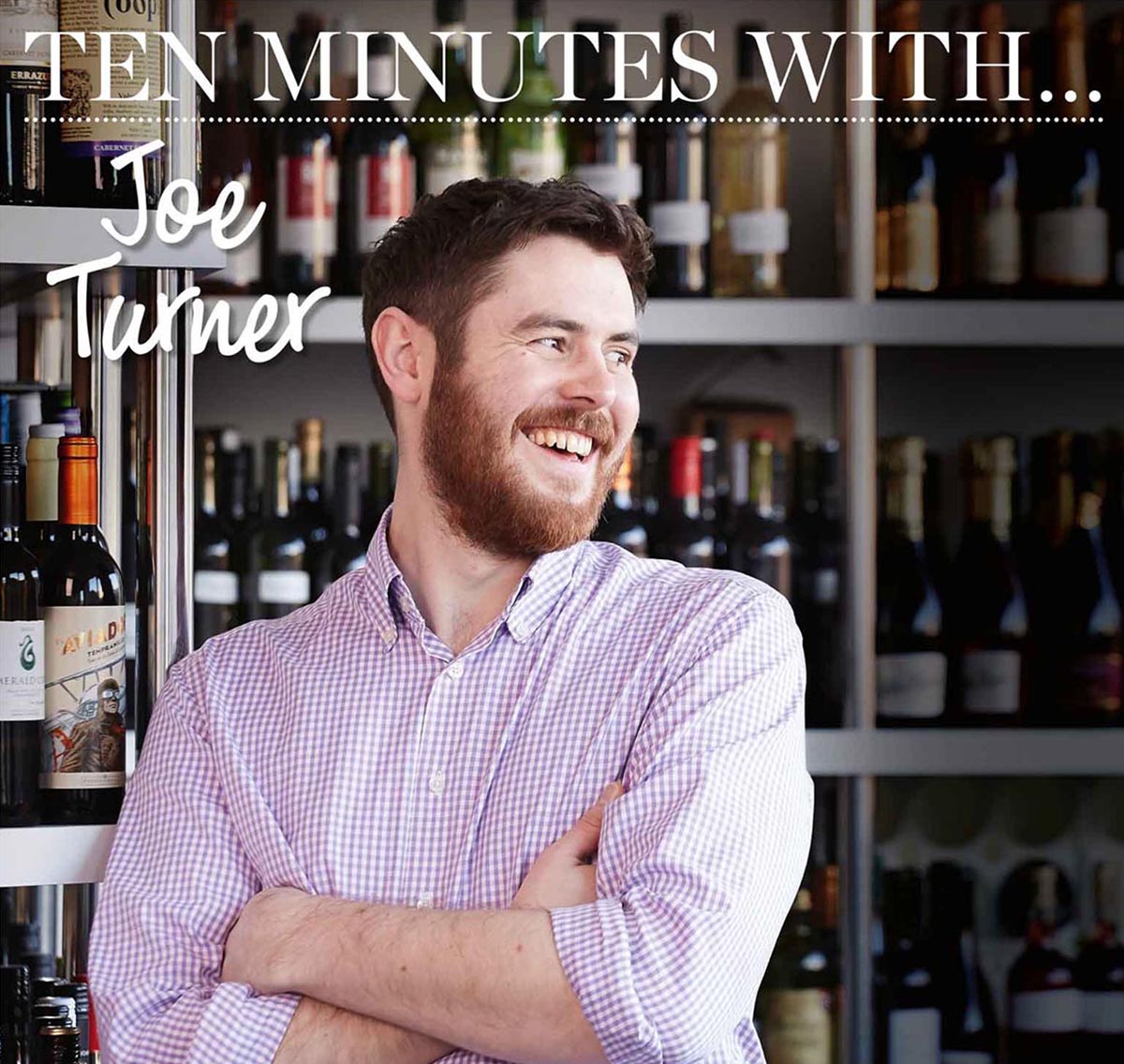 Bye for now. My next newsletter will be along in March.