Easter News
It's with mixed emotions that I look back on this photoshoot for the BBC's 'You, Me and the Big C' podcast back in March 2018.  I met Rachael Bland, Deborah James and Lauren Mahon in the Alchemist bar in Salford to take publicity images.  They were all really excited and giddy as I took group shots and individual portraits whilst they enjoyed the champagne props.  Then off to the studio to photograph them in action.
When I learnt that Rachael had died so soon afterwards, on the 5th September 18, I was shocked and saddened.  I only met Rachael briefly but she made a big impression on me and she has left an amazing legacy.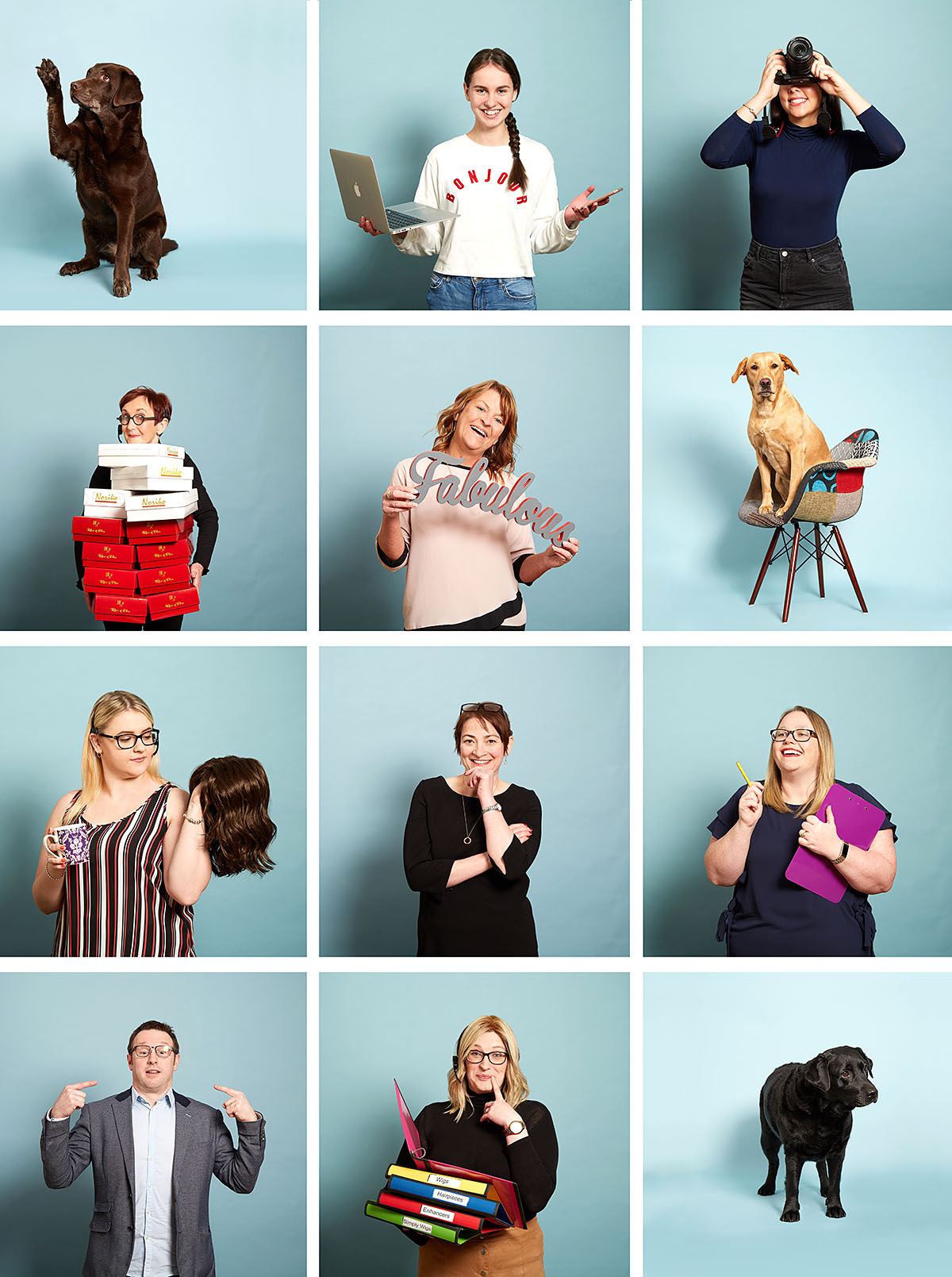 Simply Wigs, a Huddersfield company, asked me to do their corporate head shots.  They wanted to have fun and upbeat profile shots that reflected their brand and their personalities.  They also wanted to make gifs out of the profile shots on the website (where you roll the mouse over an image and it changes to reveal a second image.) And they love their dogs!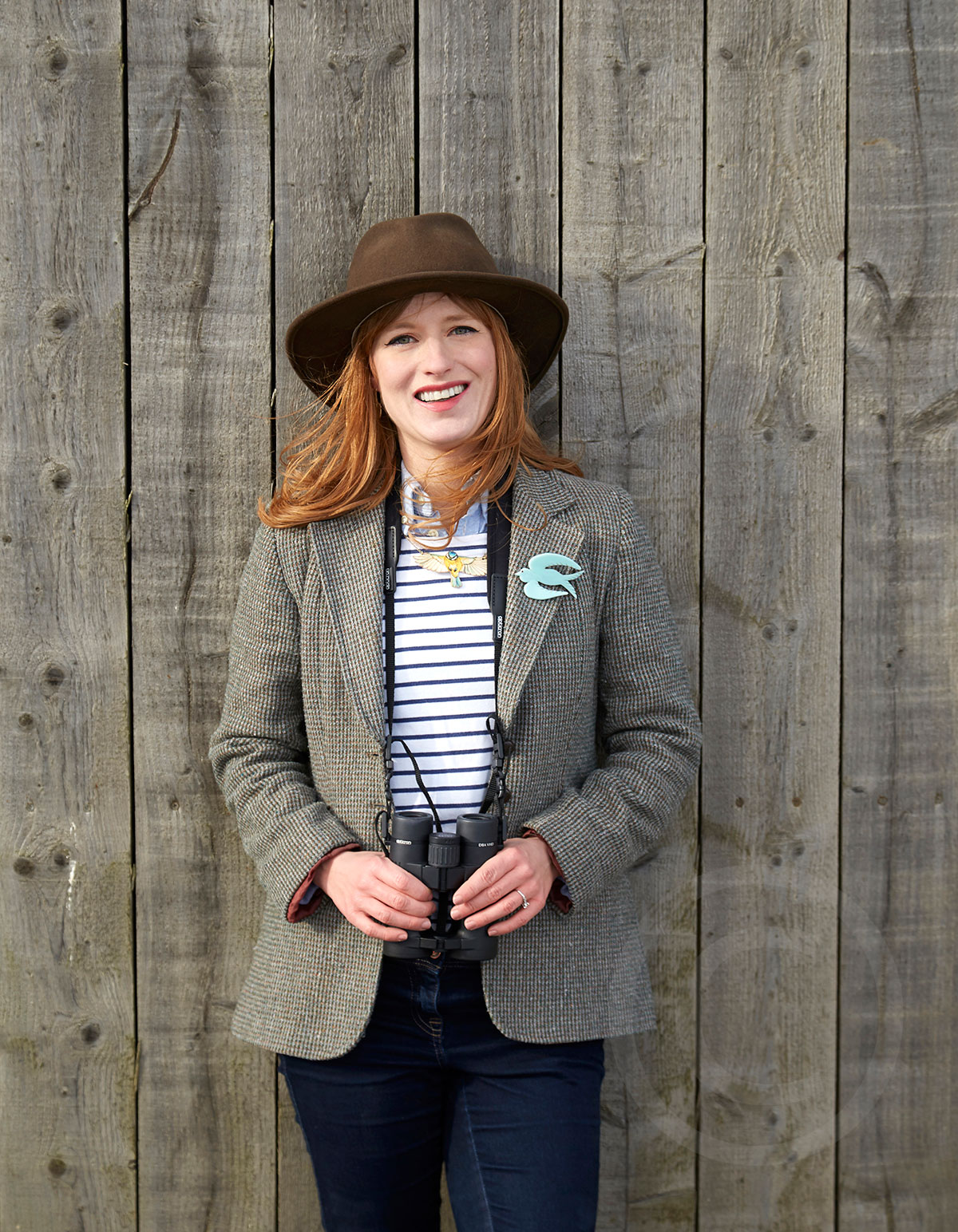 I met Lauren, a Conservation Planning Officer for the Yorkshire Wildlife Trust last February, to photograph her for the front cover of the Women's Institute magazine.  Brilliantly the location was minutes from where I live in Huddersfield.  We were after a Spring rural look but unfortunately everywhere was dusted with snow (and it was freezing!).  We moved around trying lots of options trying to avoid snow but eventually settled on leaning against an old barn, simple but effective.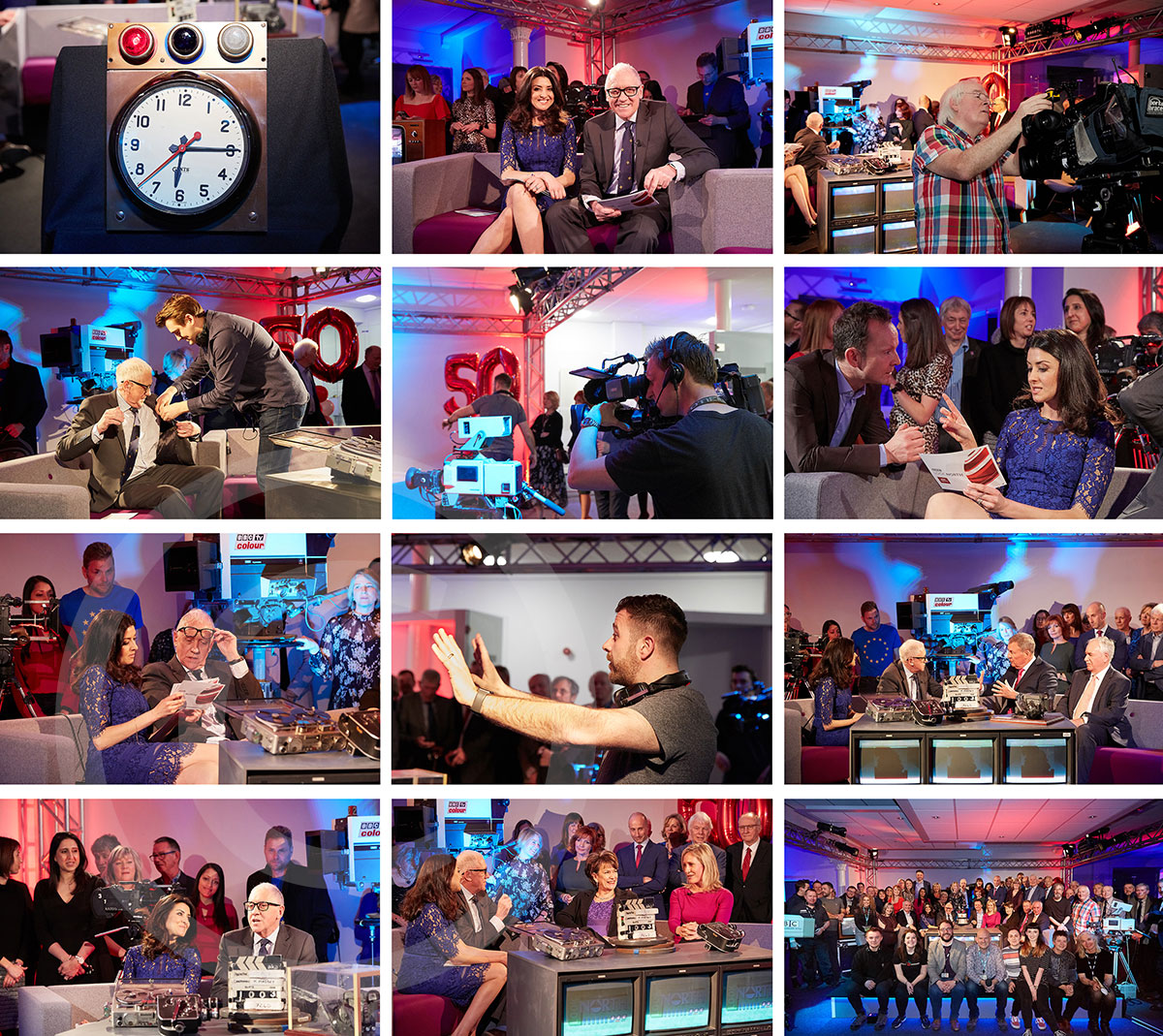 I loved being part of the celebrations for BBC Look North's 50th anniversary.  The whole studio was temporarily moved back to its original location on Woodhouse Lane, Leeds. This was the first time I'd experienced live TV and it was so exciting!  I was right behind the cameras during the broadcast and got to see how everybody works together to keep everything running perfectly.  The broadcast was followed by a big party with past and present staff and presenters.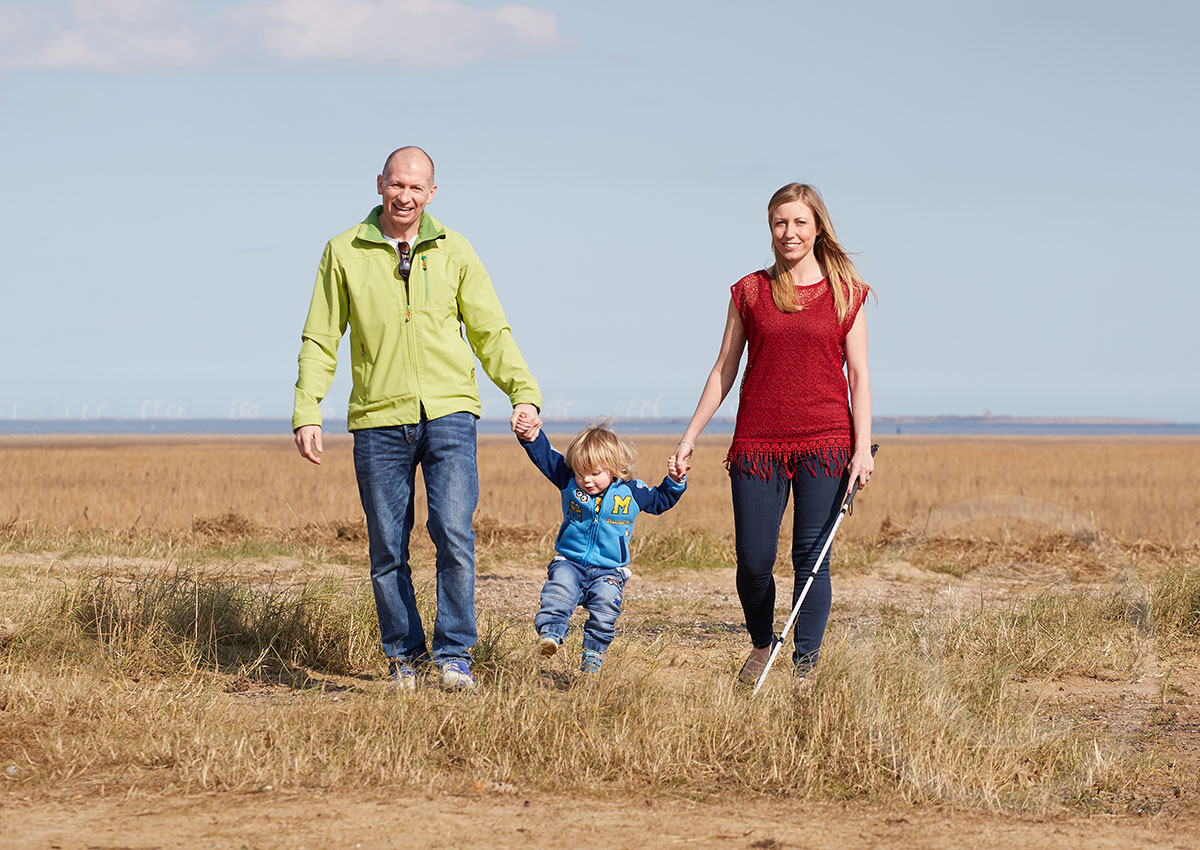 I met Anita and family to photograph her for a Sunday Express Magazine feature over in East Yorkshire.  Anita used to enjoy running and when she sadly lost her sight due to an eye condition she decided she wanted to continue to run.  So with help from the RNIB and her husband Dave who is Anita's running guide, she has gone on to complete the Great North Run!  Quite an inspiration!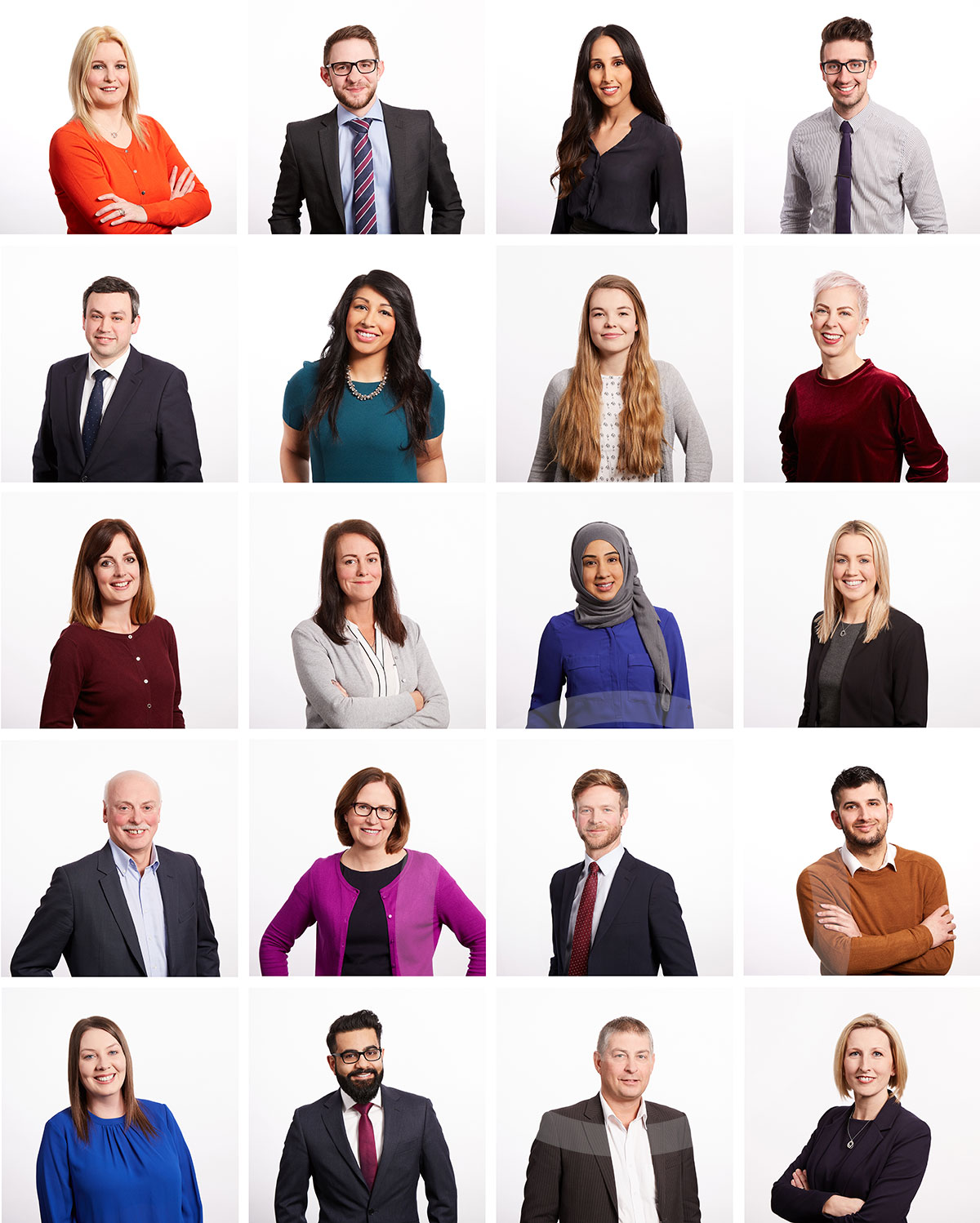 A day spent in Leeds with Morrish solicitors taking their new head shots.  They wanted to inject colour and personality into the shots.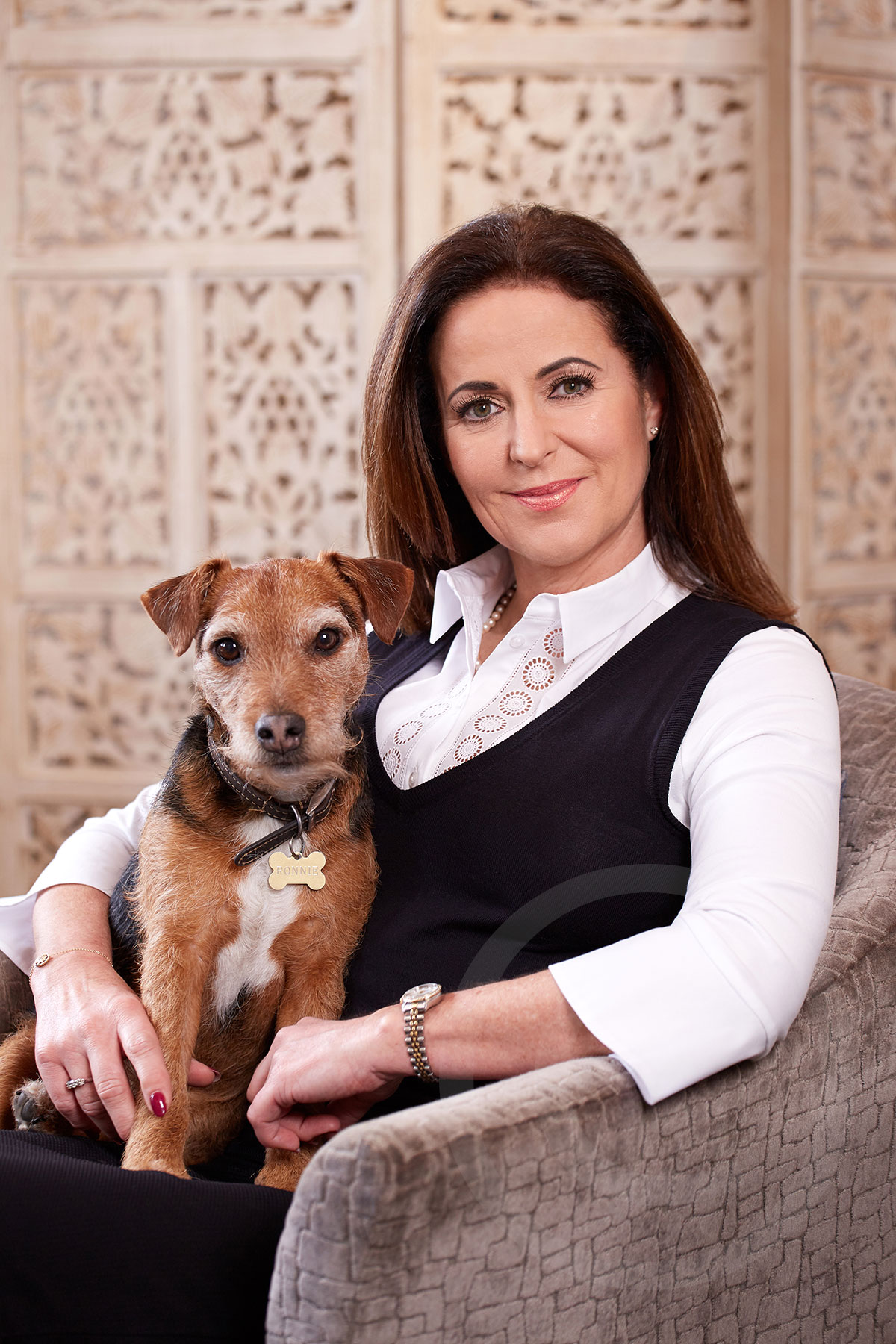 Lastly, I went over to Lancashire to photograph Lianna and the team at L. Champ funeral services.  I'd originally photographed Lianna for a feature in Fabulous magazine a few years back and it was lovely to see her again. We photographed head shots and group shots followed by some more relaxed shots of Lianna where Ronnie the dog wanted to get involved.
That's all for now.  Claire x