October News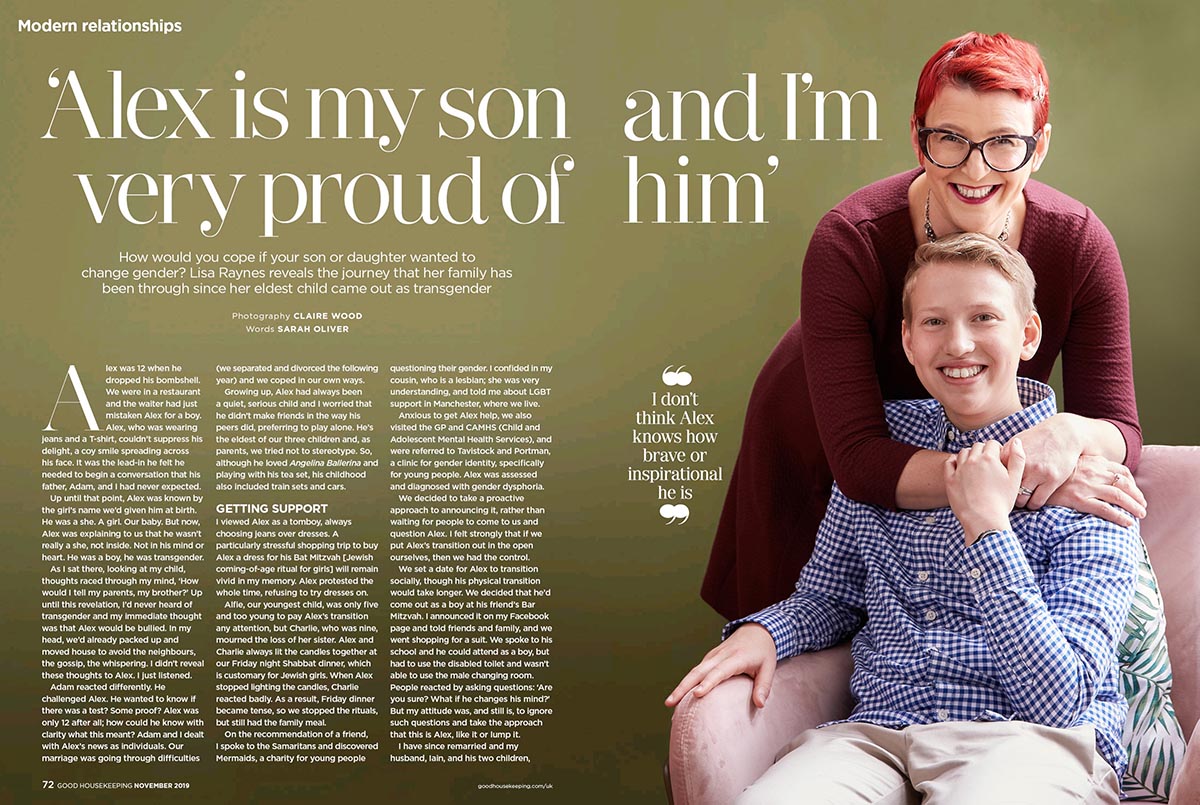 Hello everyone and welcome to my Autumn newsletter which jumps back to July and August 19.  I had the pleasure of meeting Alex and his parents Lisa and Adam over in Manchester.  The shoot, for Good Housekeeping Magazine was about Alex's transgender journey and the wider family dynamics.  Even though Alex's parents are no longer together, I was so impressed by the loving and supportive relationships in this family.  The magazine hired a beautiful house and stylist Hannah Gabriel and make up artist Kate Gately all brought their magic to the photoshoot.  A lovely day!  You can read the article here.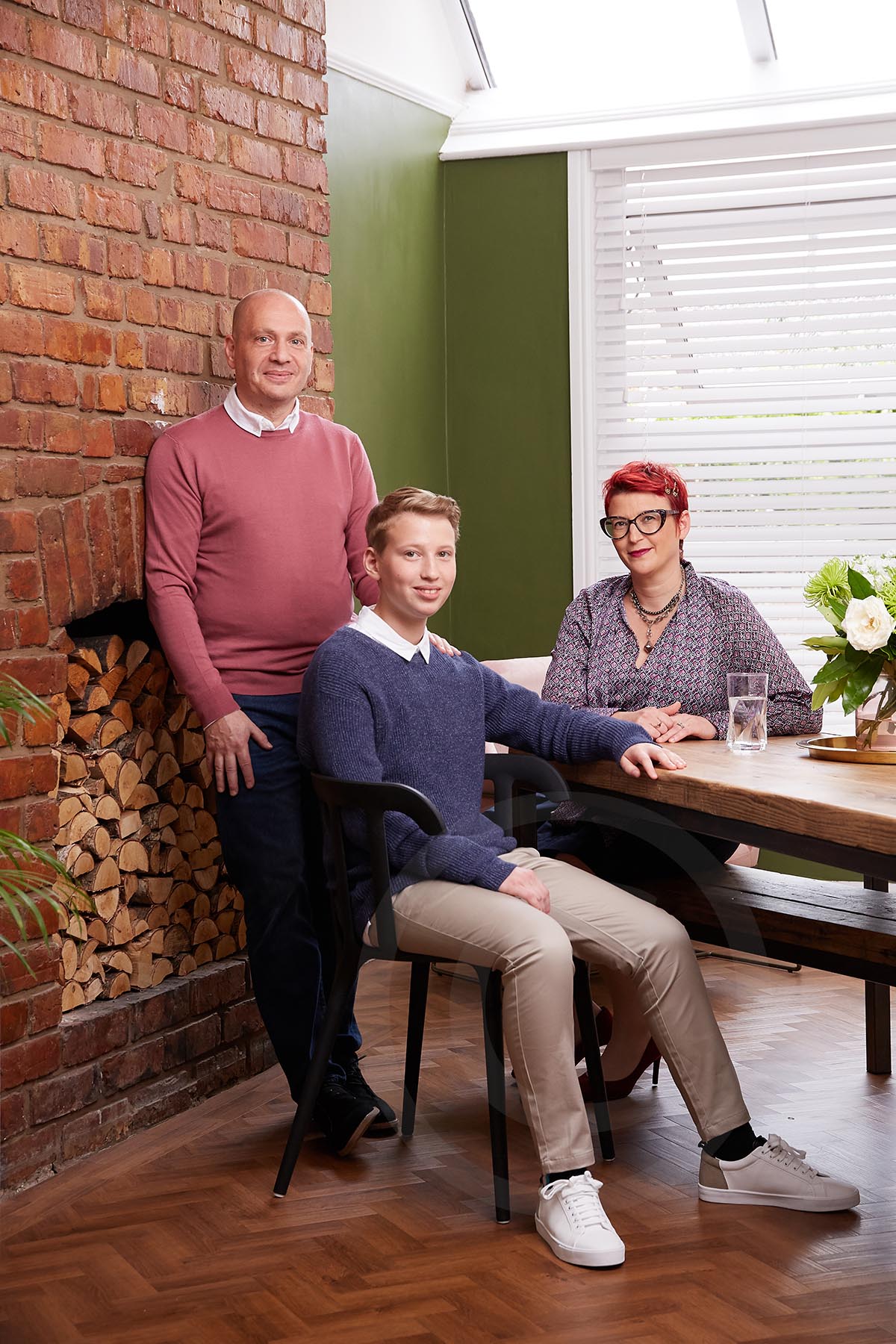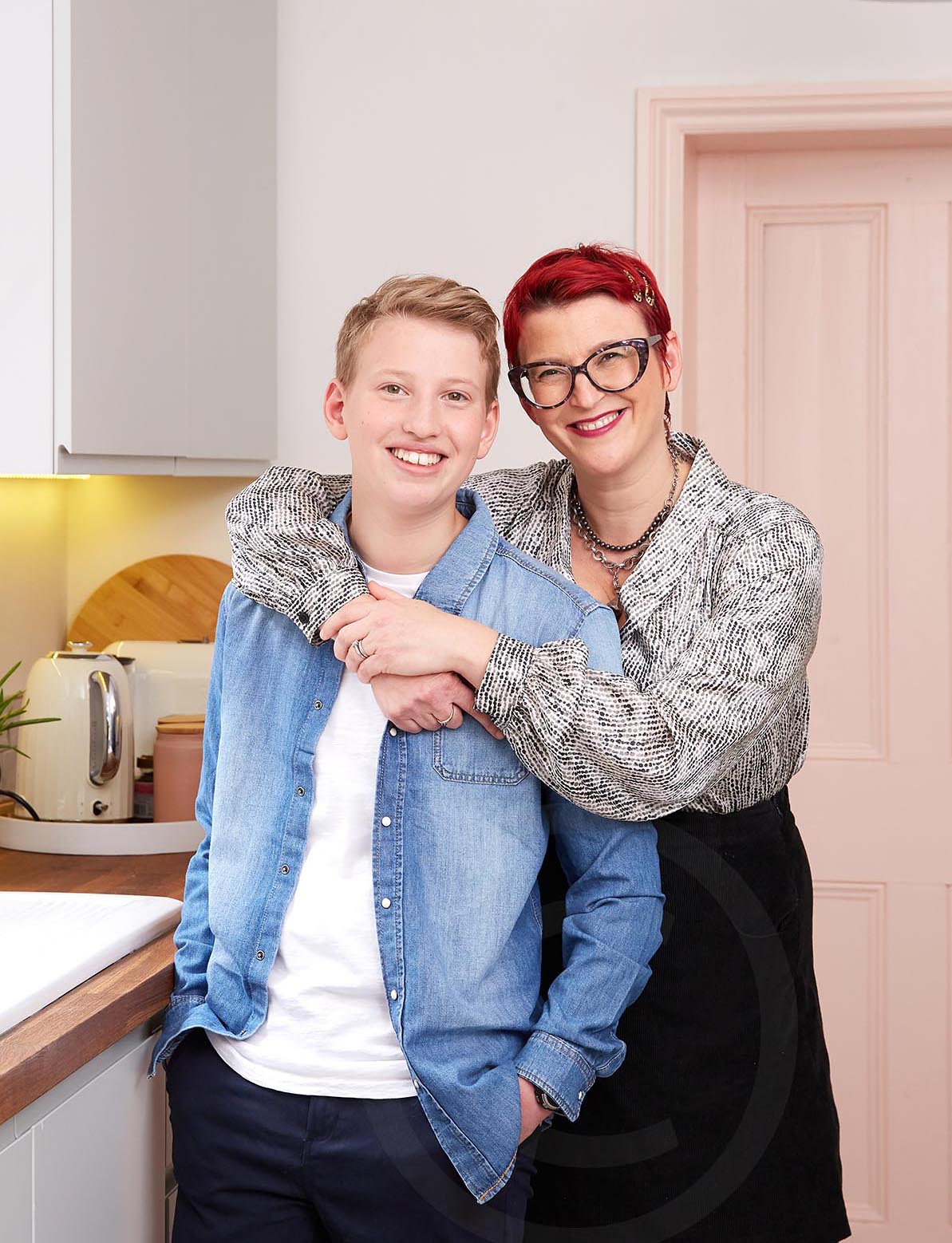 I headed off to London for a day to work with SMRS and a video team to help create a campaign for Unlocked. Unlocked recruits graduates and trains them as prison officers.  This campaign was primarily video led, but my job was to capture the stills for use on the website and social media.  There were six scenes to shoot, in different locations with different actors and because we were on a tight schedule I only had 10 minutes per set up.  In these scenarios I plan exactly what and how I'm going to do it while I'm watching them film and then I jump in and get as much as I can in the time allowed.  It's worth watching the video – the play on words is very clever.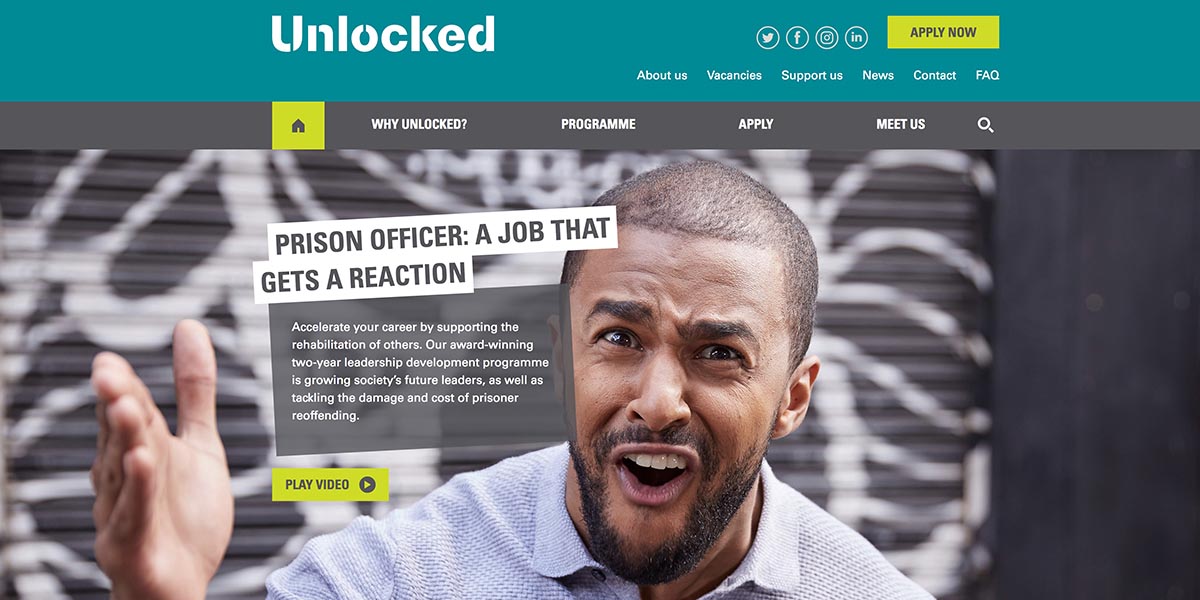 I was commissioned by Think Design in Glasgow to re-visit Beneden Health over in York.  There were two parts to the photoshoot.  The first was to do an editorial portrait of Mark to illustrate a feature on him for a magazine.  The second was to get a corporate group shot of the managers who were having a conference that day. Before anyone freaks out by seeing this many people so close together – this was shot pre – Covid…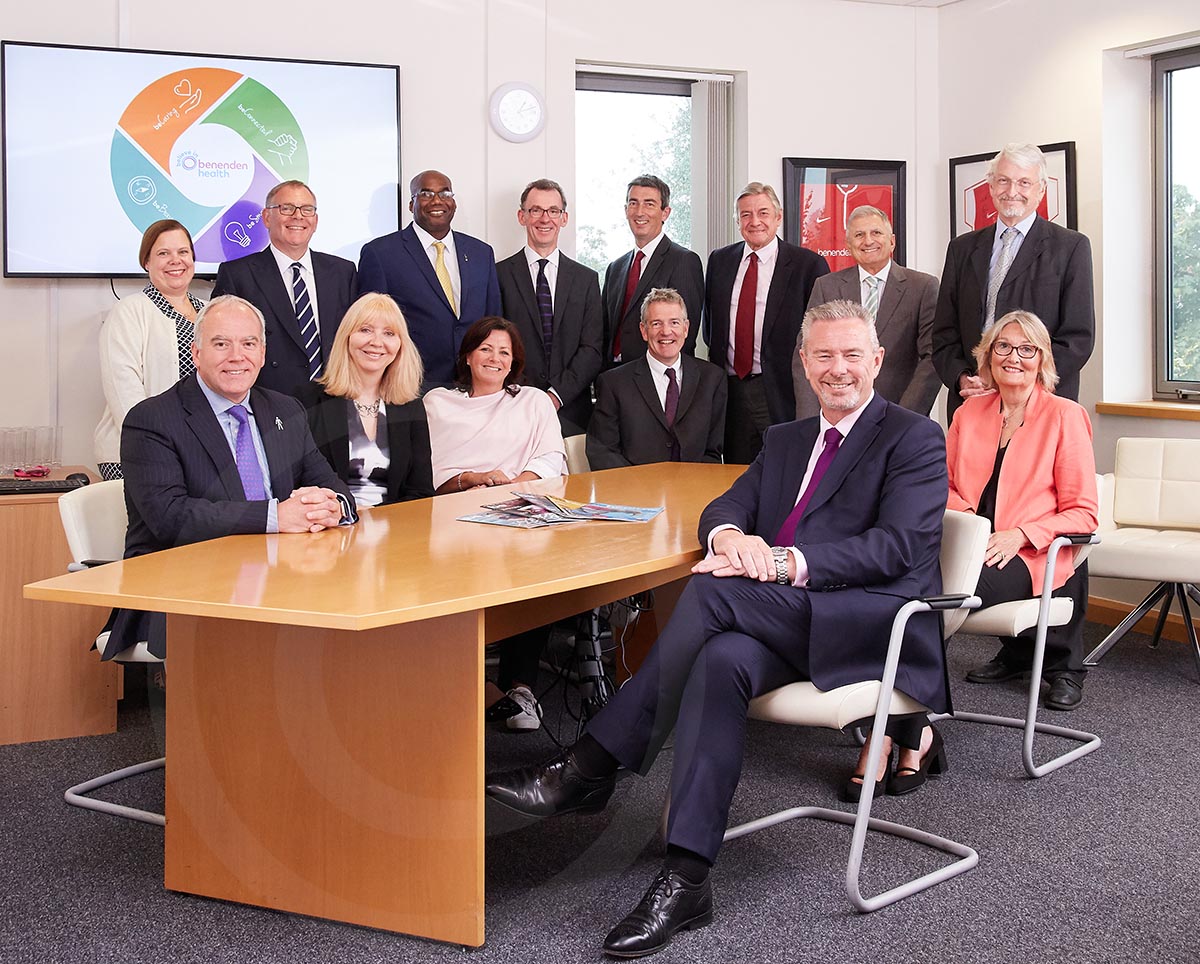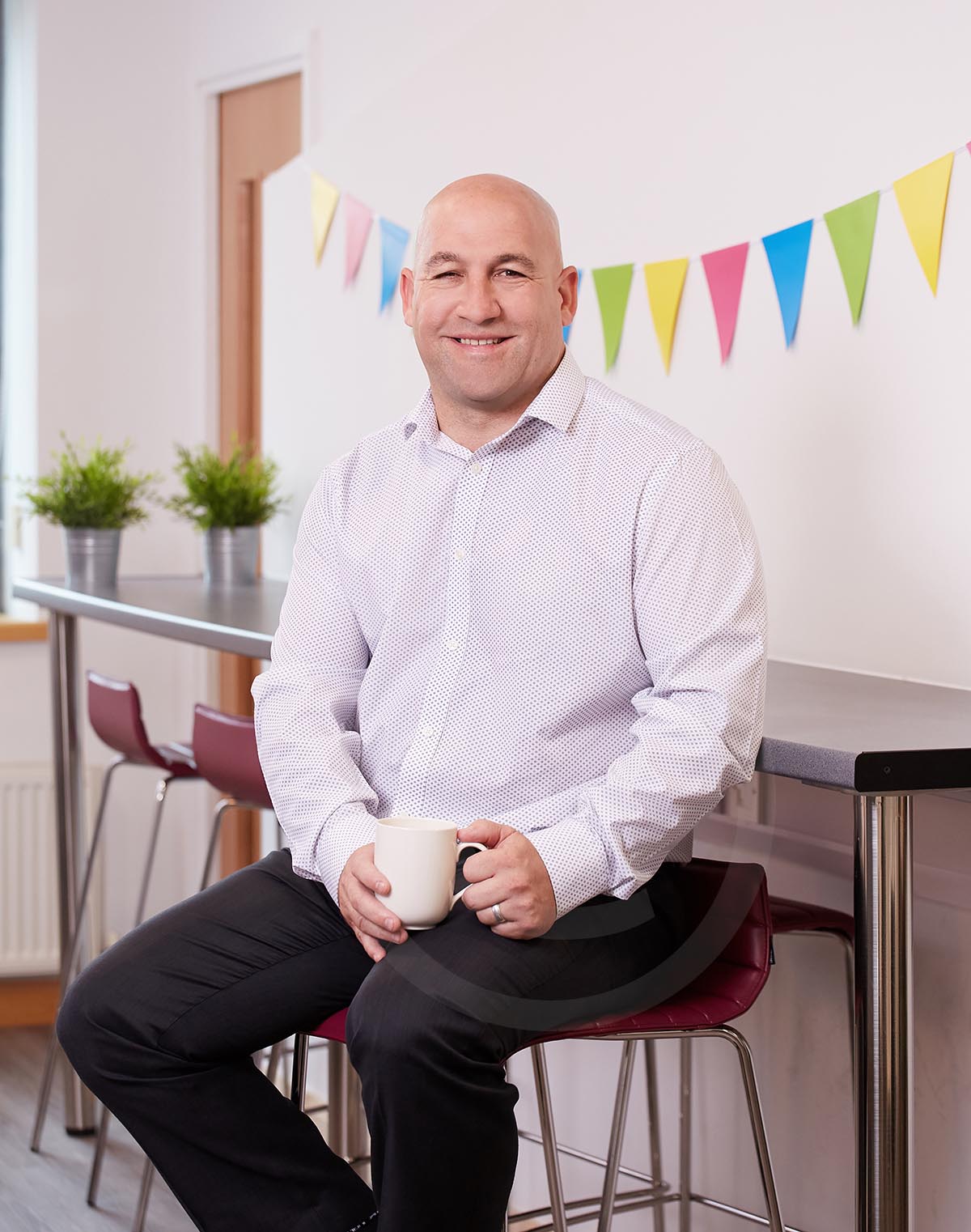 I was commissioned by Psychologies Magazine to shoot another 'My Life, My way' feature.  This time with Pragya Agarwal over in Formby.  These shoots always feature amazing women and Pragya was no exception.  She has founded 'Art Tiffin', a social enterprise for creativity and mental health, she runs a creative studio, she's a printmaker, creating beautiful pieces of art, she sells cruelty fee, non toxic paints, she organised the first ever TEDx women conference in the North of England and works with businesses to promote diversity and equality.  And writes books.  Oh and she has twin girls, a dog and a husband too!  I'm exhausted just thinking about it…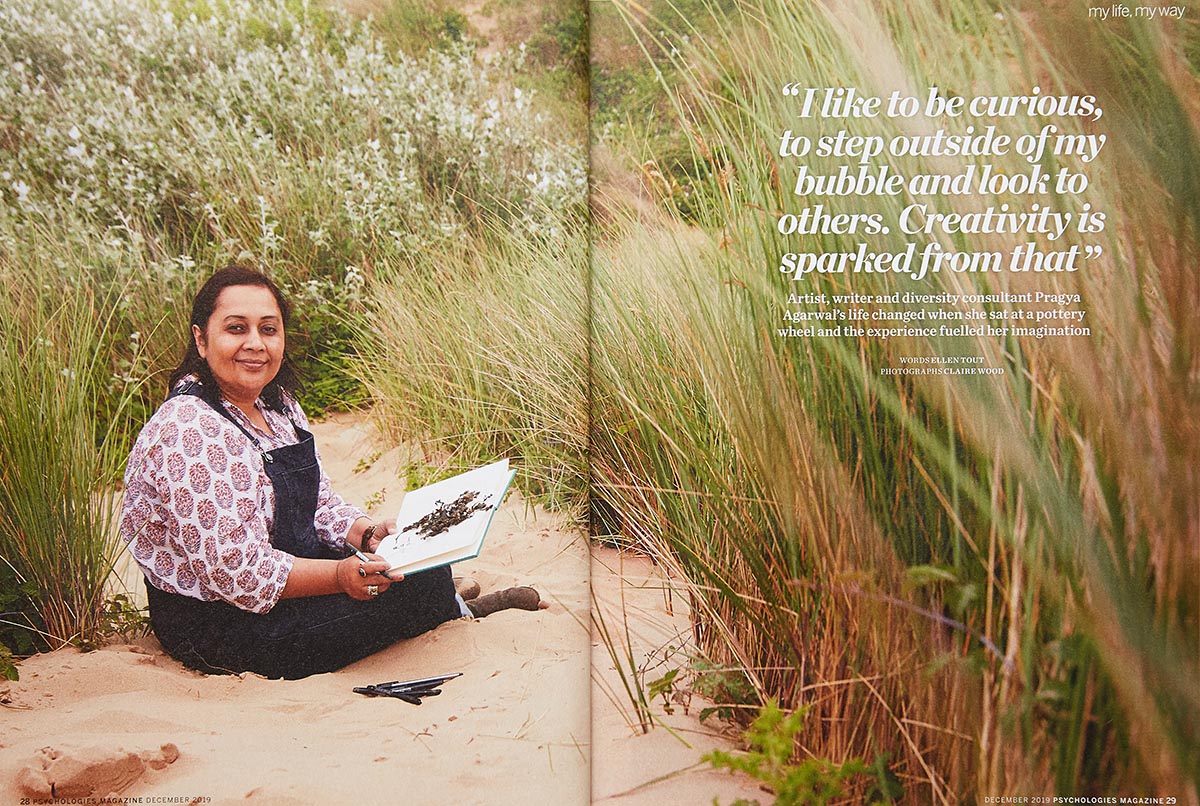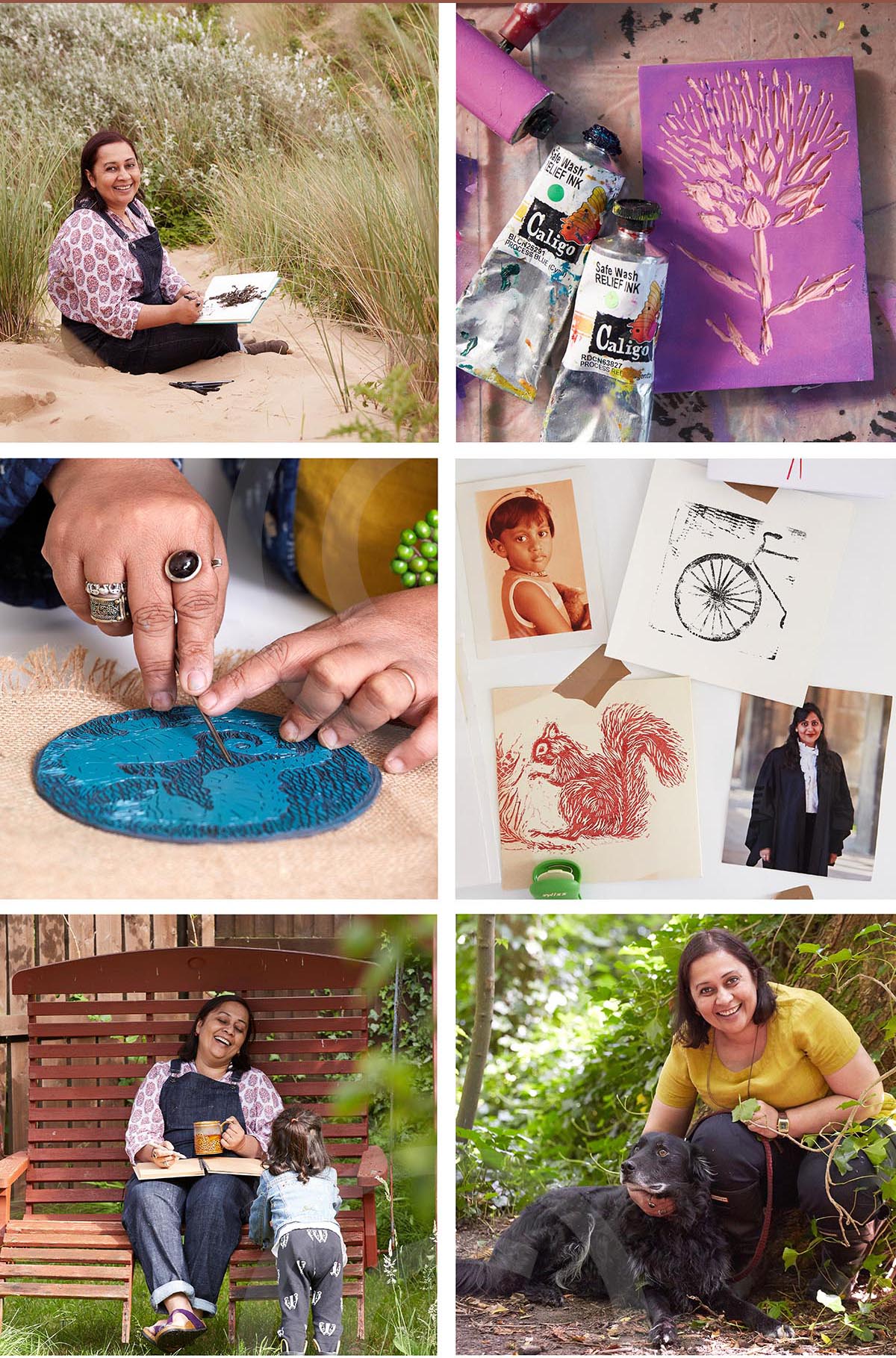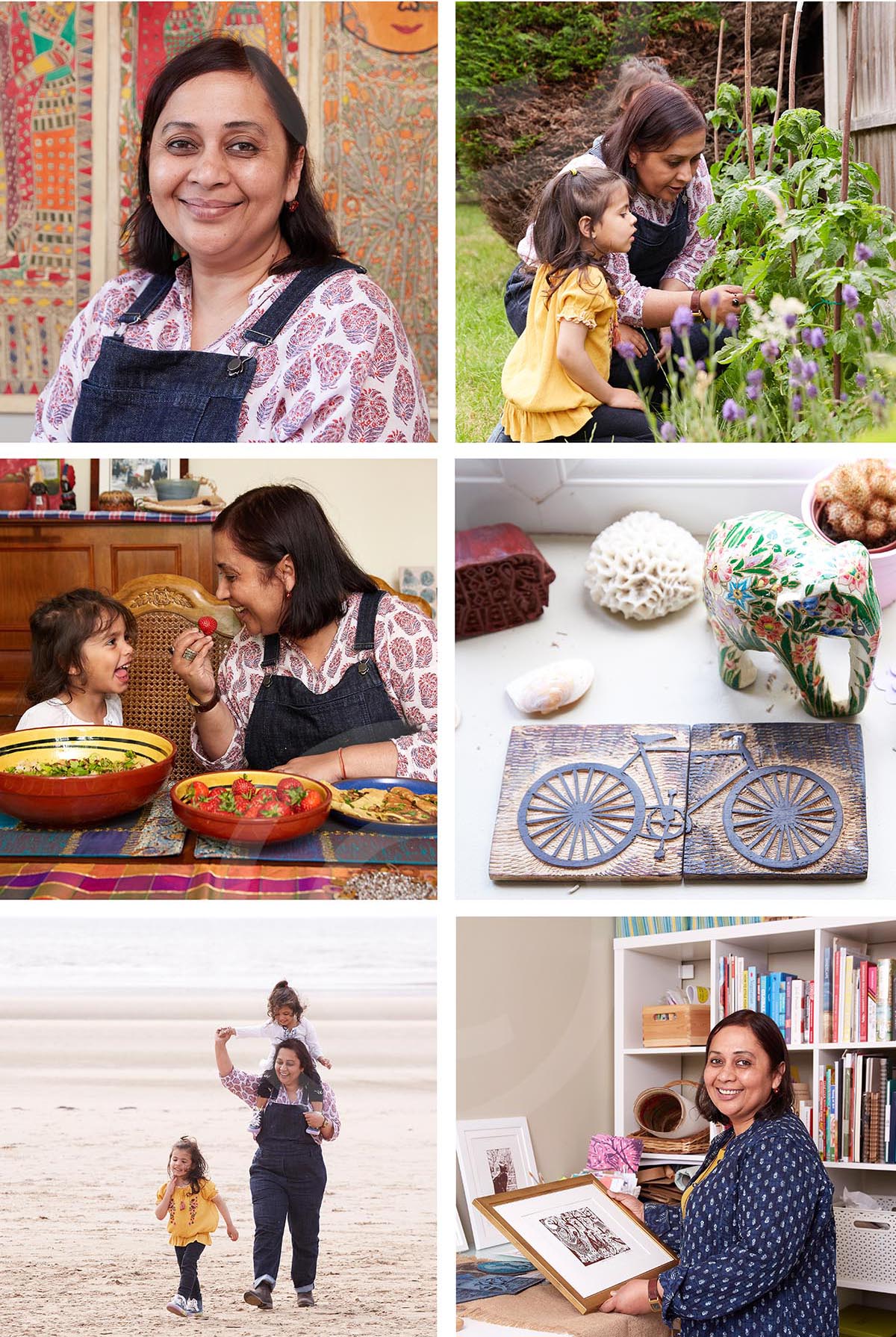 Next, heading to Active Profile, a marketing, PR and communications agency, to photograph one of their construction clients, Network Space. The aim was to get several group shots on the new building site.  I love this type of shoot where I get to move all the big stuff around.  Unfortunately I don't actually get to drive anything, but I do get to say "left a bit, right a bit"… Then I had to make everyone stop what they are doing (easier said than done!) ensure they are looking good and wearing all the correct gear (which they were anyway) and off we go…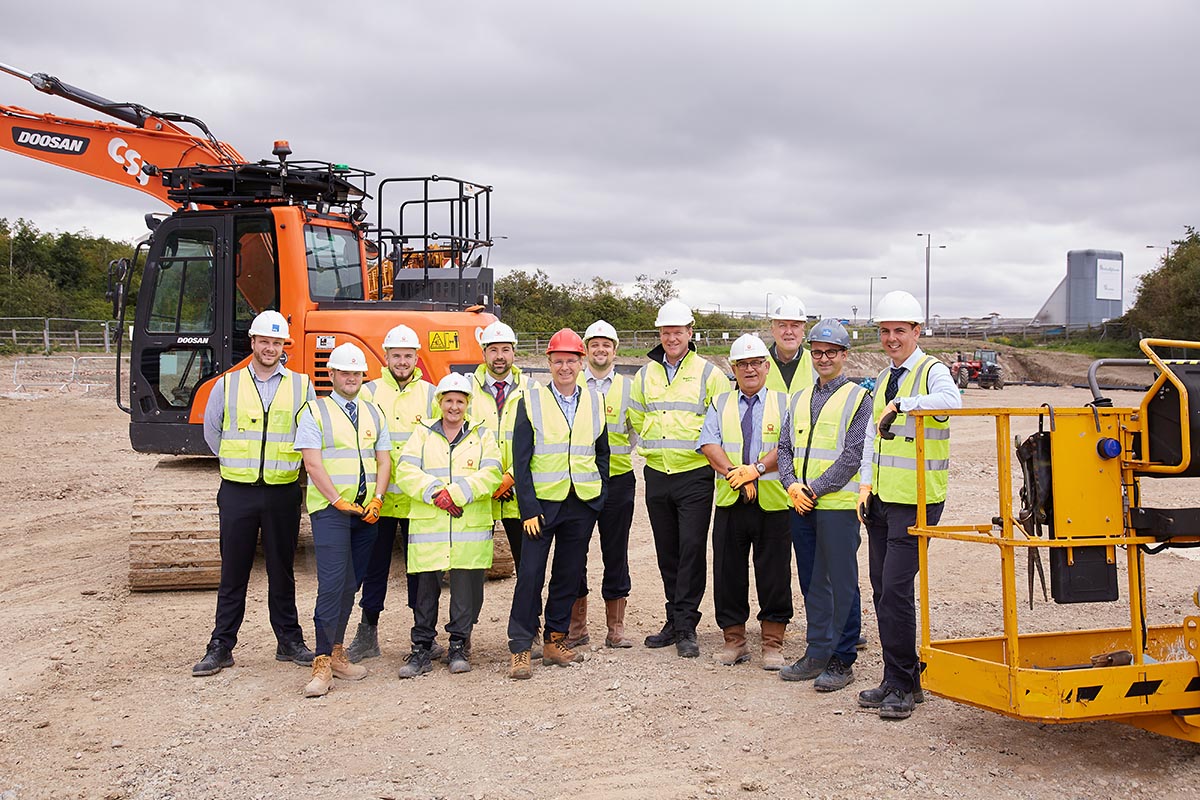 I was really pleased to photograph Jo Moseley for a second time – she is such a pleasure and so full of enthusiasm and kindness.  The editorial photoshoot was in Lancashire for the WI Magazine and the images were to illustrate Jo's recent paddleboard challenge.  She only went coast to coast along the canals litter picking!  This women really is an inspiration – you can follow her on instagram here.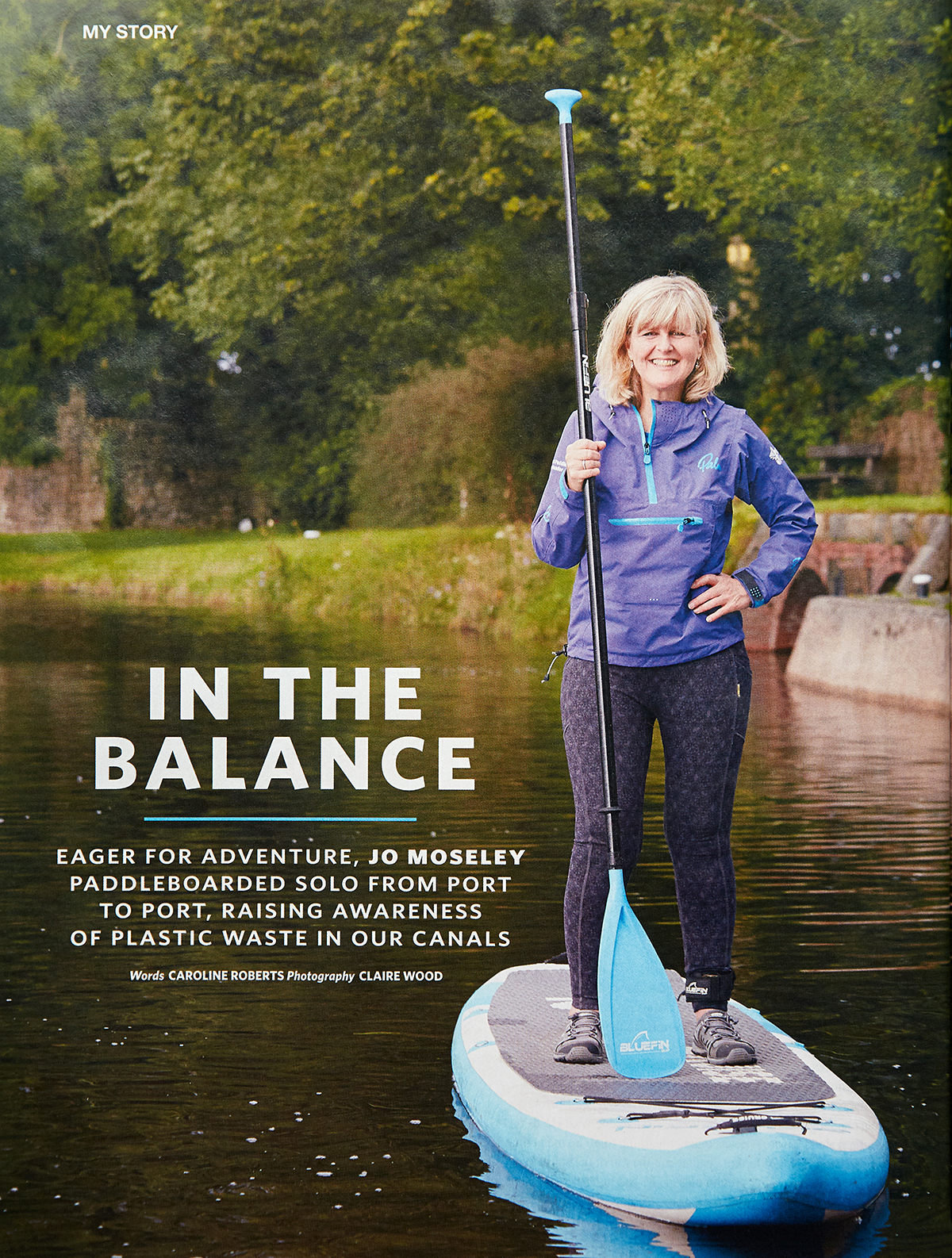 Yet another inspirational woman, the worlds awash with them!  Sarah Worthington began to pursue her life long dream to be a science teacher at the age of 50.  After working for the NHS, then raising her children she got a job in a high school in Sheffield as a teaching assistant.  After a few years she plucked up the courage and went back to uni to study for her PGDE.  I photographed Sarah for Prima Magazine.  Read the story here.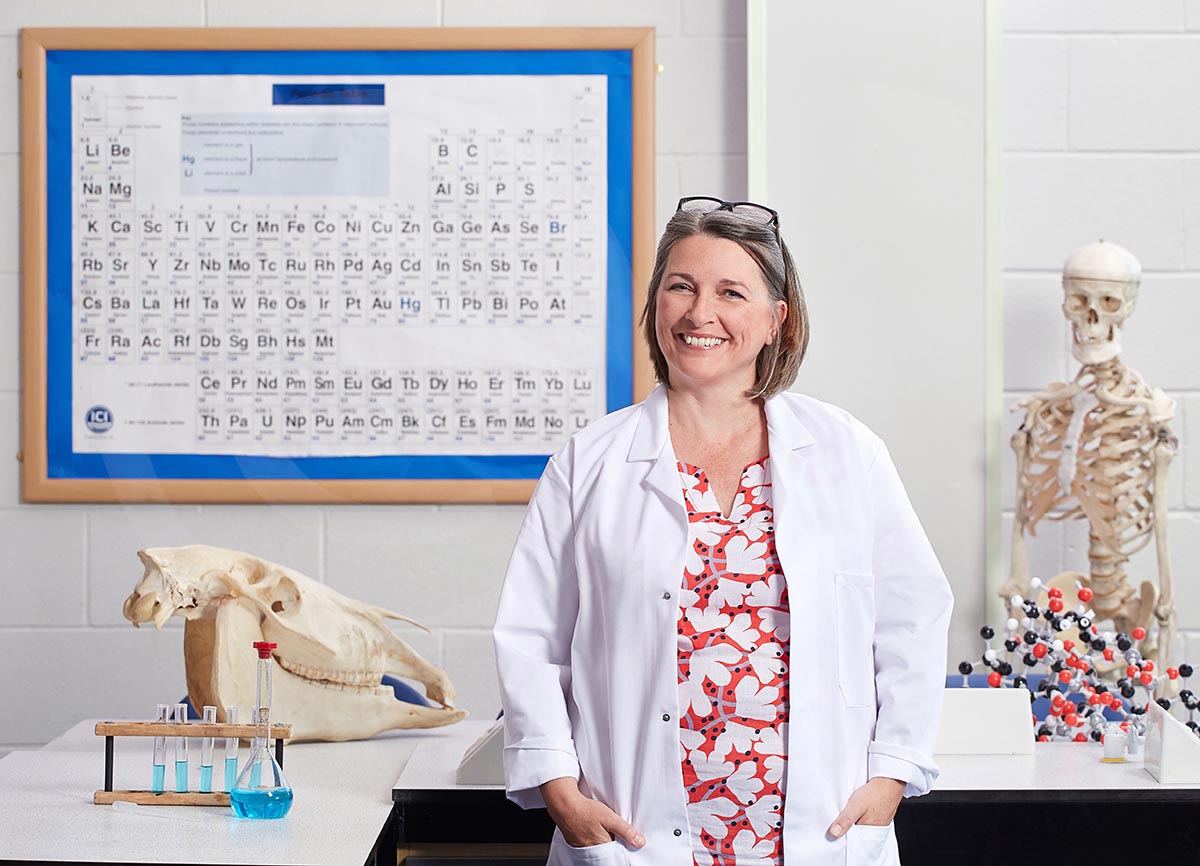 That's it for now, thanks for reading. Claire x