Happy New Year 2022!
I'd like to wish everyone a Happy New Year and I hope you all managed to have a lovely break from work and spent it in the way you hoped. I'd also like to thank all my clients who have sent work my way in 2021. It's been a pleasure working with you.
Here is my January newsletter where I jump back to this time last year.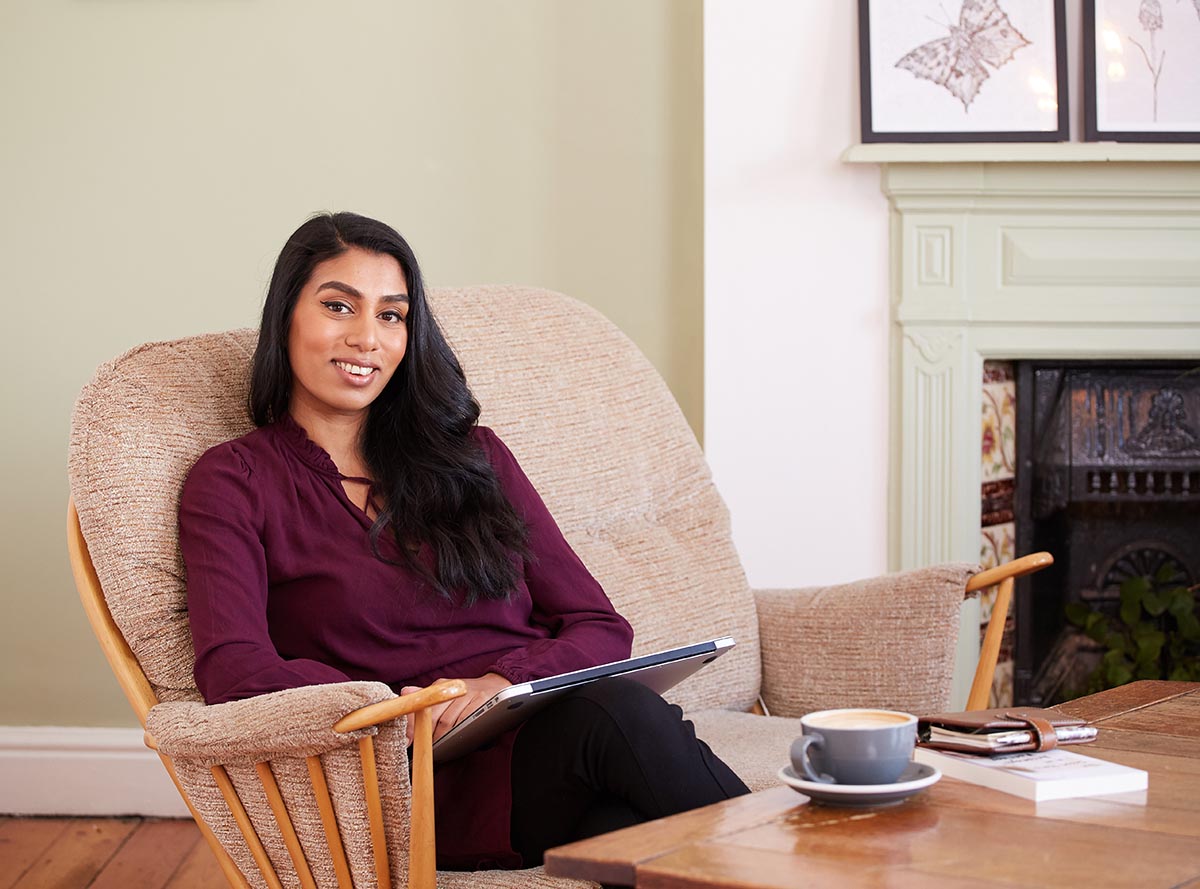 Halima Khatun works in PR and had always dreamed of being a writer.  Whilst pregnant with her second child she managed to self publish an award winning book called 'The secret diary of an arranged marriage'. It's a book based on her own experiences as a British Bengali girl dating and how attitudes to arranged marriages have changed.  She has gone on to write a second novel called 'The secret diary of a Bengali Bridezilla'. I photographed Halima in her local cafe 'Feed', in Stockport, for a feature in Good Housekeeping magazine. The cafe was only open to takeaways at the time due to Covid restrictions, so we had the two floors all to ourselves and we had a lovely relaxed photoshoot in beautiful surroundings with tea and coffee to hand.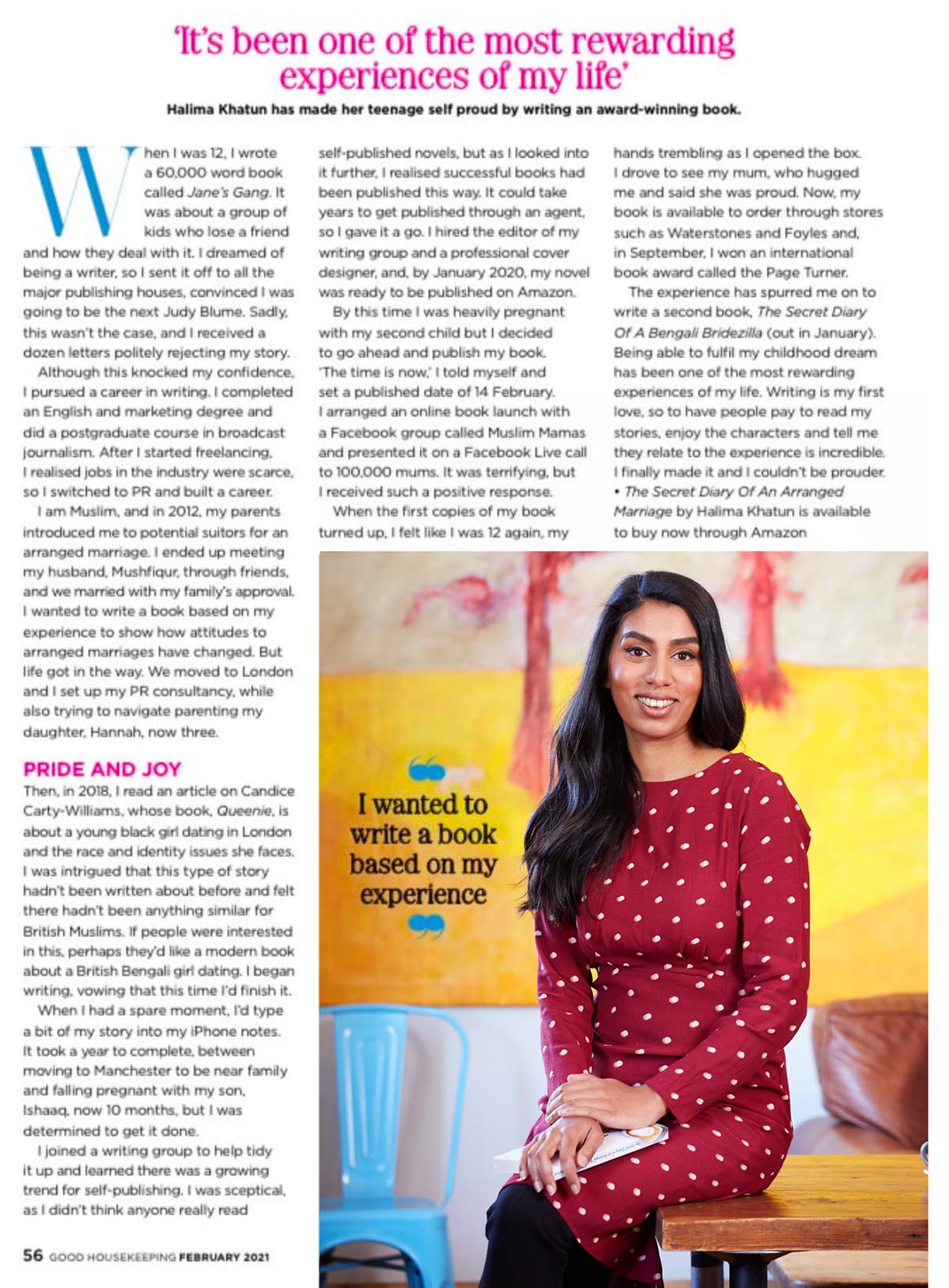 This photoshoot unexpectedly involved an awful lot of bird poo!  Seagulls, I realise now, love ports because of the fish and my gear ended up covered in it!  My subject however was worth it – Laurence Dettman is the chief Port Health inspector in Hull and I photographed him for 'Environmental Health News' magazine.  After chatting to Laurence I realised what a tough job he had at the time with Covid and all the implications impacting on freight travel.  Such an important job to keep the imports and exports going under very difficult circumstances, but I could tell Laurence takes it all in his stride.
I always love a shoot involving dogs!  These two were gorgeous and fairly well behaved and the owners weren't bad either.  We met up in central Manchester to photograph Amy and Louise who met during lockdown and started walking their dogs together for a feature entitled 'We became friends in Lockdown' for Fabulous Magazine.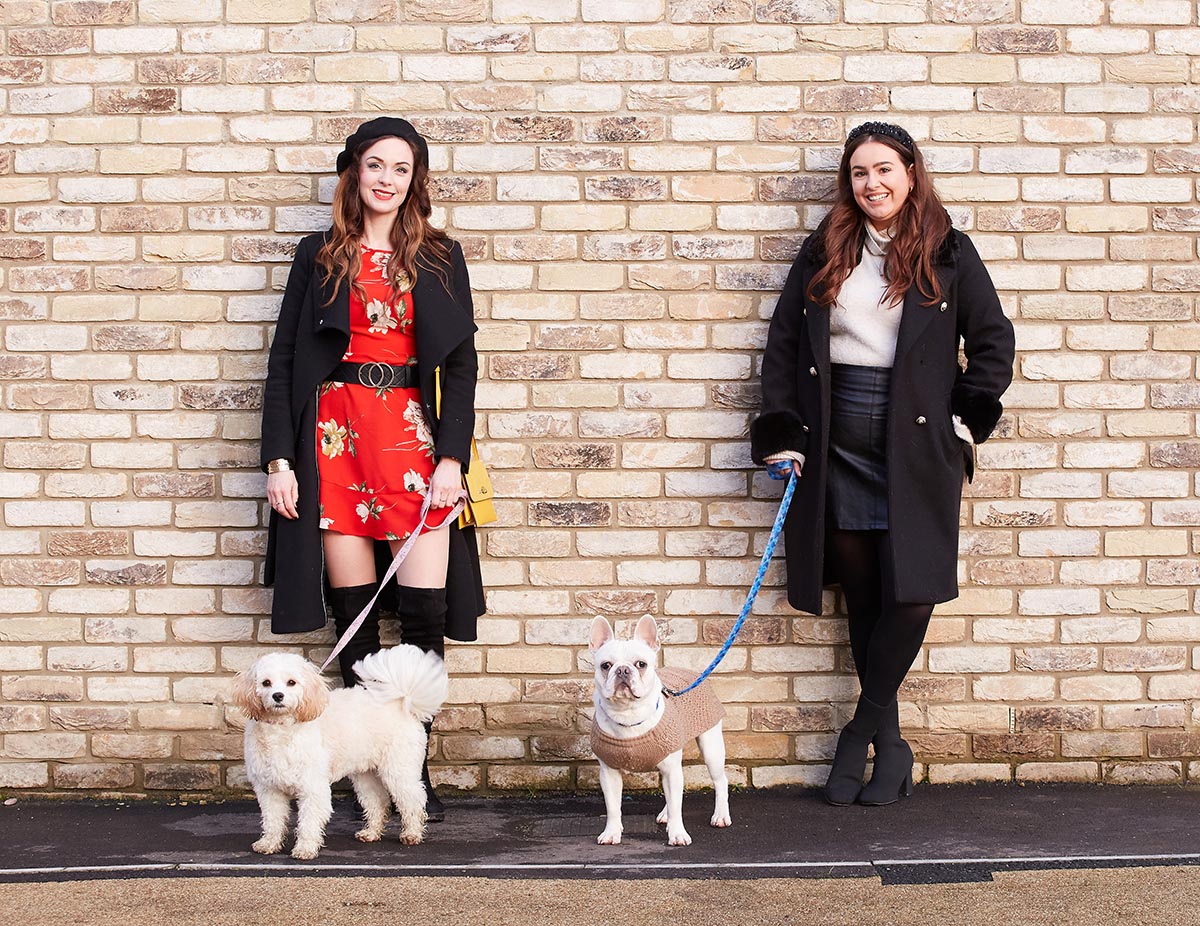 I met up with Rima and Sanchez in Bradford to take some publicity images for the launch of BBC Radio Bradford. It was another grim freezing December day and we were on a very tight schedule of about 30 minutes but we managed to make the most of it and took lots of options in Bradford city centre but after all that running around sometimes the simplest approach works best and this wall of Yorkshire stone made a perfect background.
With editorial photoshoots, I often don't know what sort of location I'll be faced with. Sometimes it's the smallest of houses and other days it's a whole castle! I photographed Katie for this editorial feature for Country Life Magazine's Frontispiece. Katie's family home is Sizergh Castle in Kendal and she is a trainee paramedic. It was great fun having a castle to play with. Katie was a pleasure to photograph and thanks to Claire at Mach for the hair and make up.
This was my first visit to Prism Medical in Wakefield to take their head shots. They wanted professional, friendly shots on a clean plain background. Prism supply products and services to enable people with mobility issues. A lovely company and great people.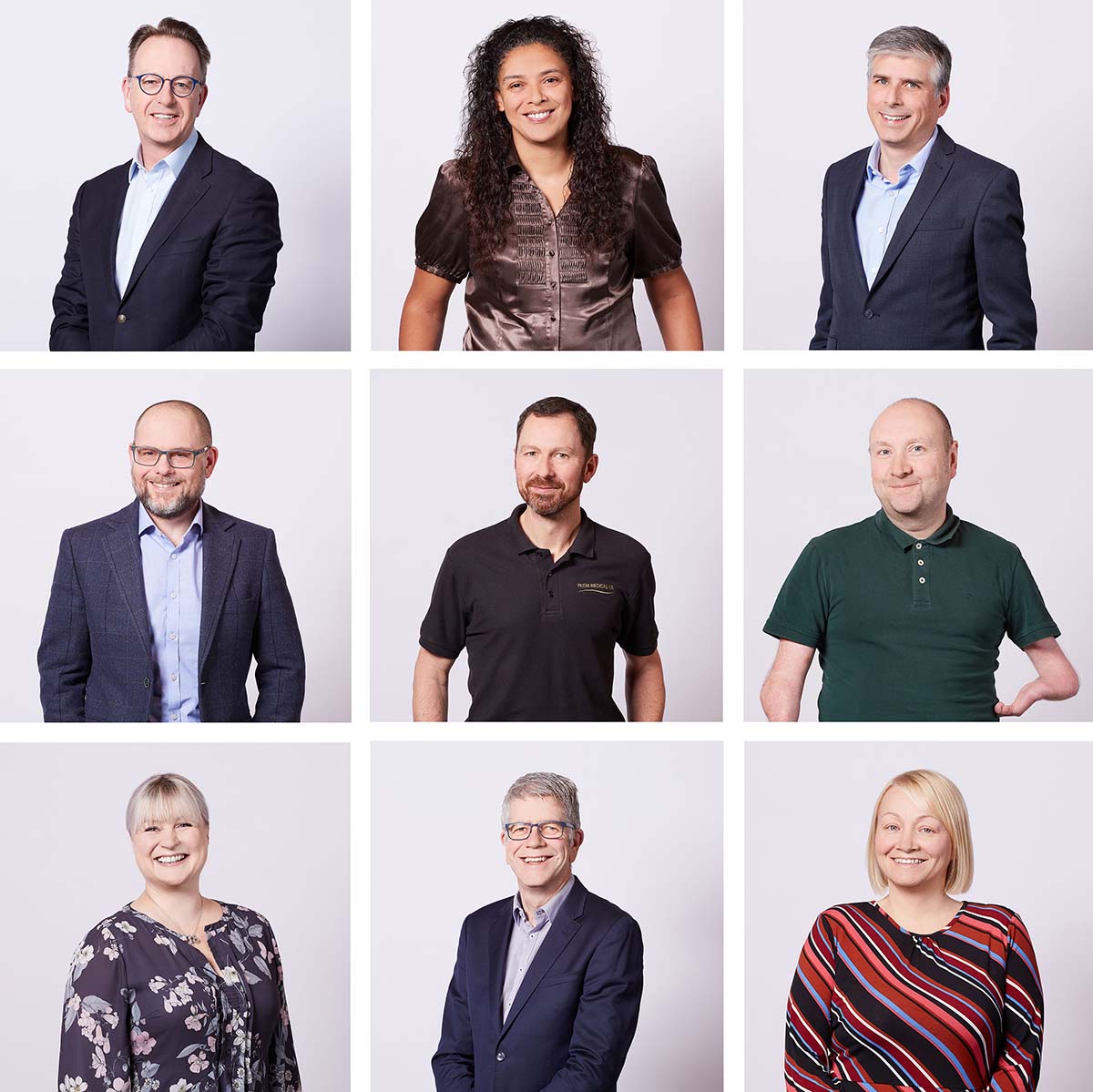 I loved meeting Polly Dunbar and her baby boy for this Grazia Daily editorial photoshoot in Harrogate. Polly is a writer and wrote the feature about her experience of becoming a solo parent during the pandemic. We headed off to the local park to take some mum and baby shots and managed to catch some of the remaining late autumnal leaves and light. This gorgeous baby boy will now be over a year old and running around all over the place.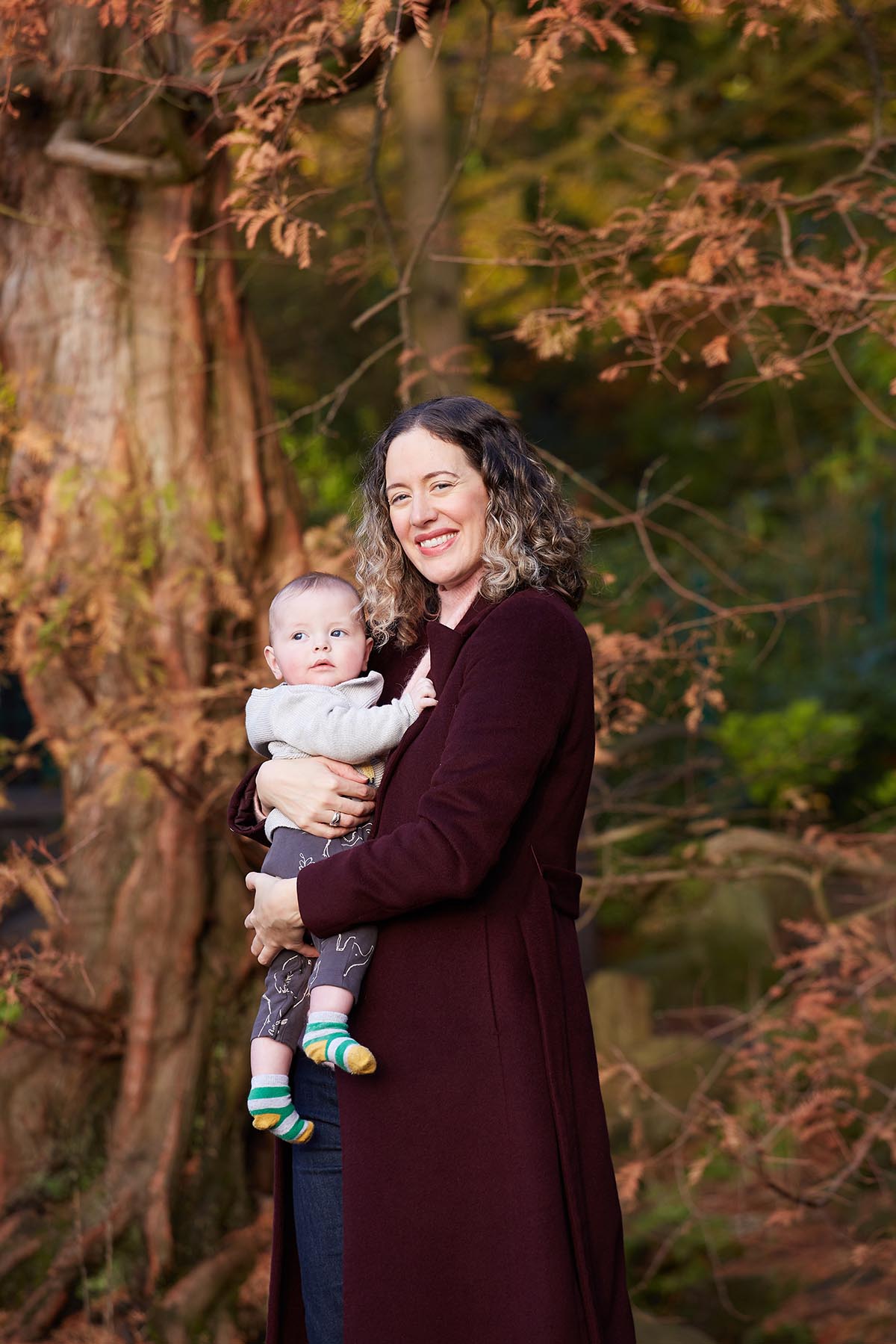 A lovely shoot to end the newsletter on. I met Alison in Kirbymoorside, Yorkshire to photograph her for Good Housekeeping's 'Inspiring Women' feature. Alison talks about her journey to becoming happy and healthy and how hiking in the great outdoors has been her life saver. She now runs 'Adventures For The Soul' and shares her love of nature with others. We met on a misty cold December day and hiked until we found the perfect spot for our hero image. Luckily the mist lifted a little and the sun came out for us.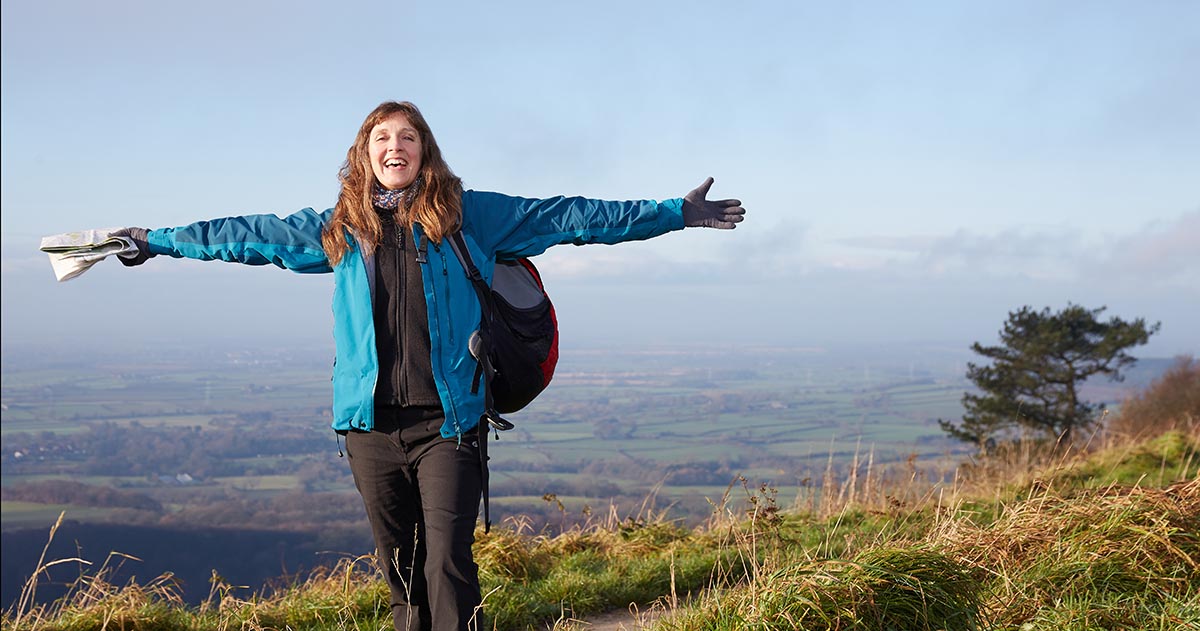 Thanks for reading.
Claire
x