February News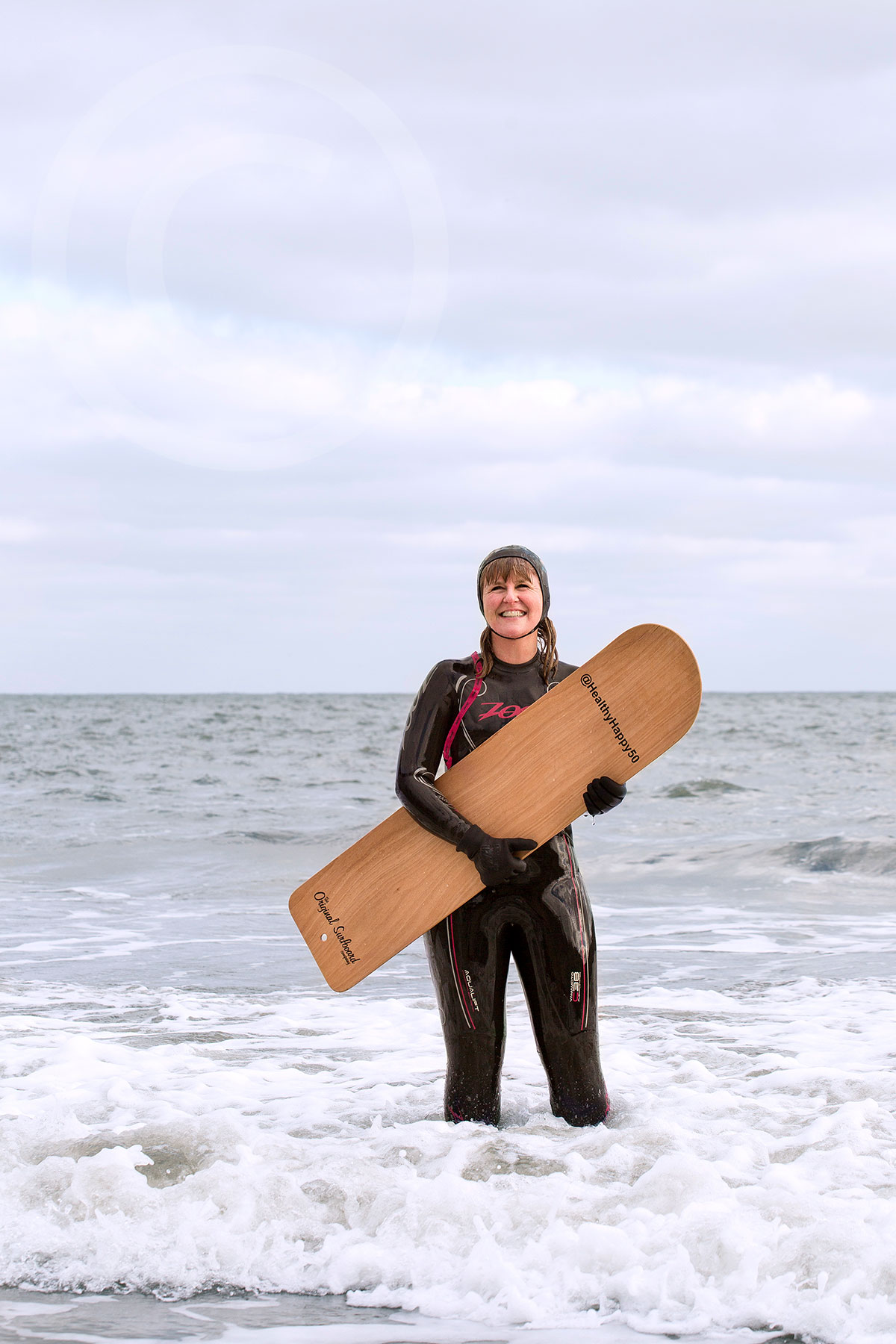 Fancy a dip in the February North Sea? It's never too cold for Jo Moseley, founder of Happy Healthy 50. Jo's aim is to celebrate, encourage & inspire sporty women over 50!  I loved this shoot for Prima magazine. Especially before and after the 'cold bit' sitting in Jo's dad's cottage, with beautiful views overlooking Runswick Bay, drinking tea and having a good chat.  Jo was so enthusiastic and such a good sport – not one complaint about the cold and she did everything I asked of her again and again with a smile on her face.  I thought I'd been very clever wearing my wellies and waterproof trouser as I waded into the freezing sea to get the best angles but I got too keen and my wellies flooded. Drove home in cold wet socks.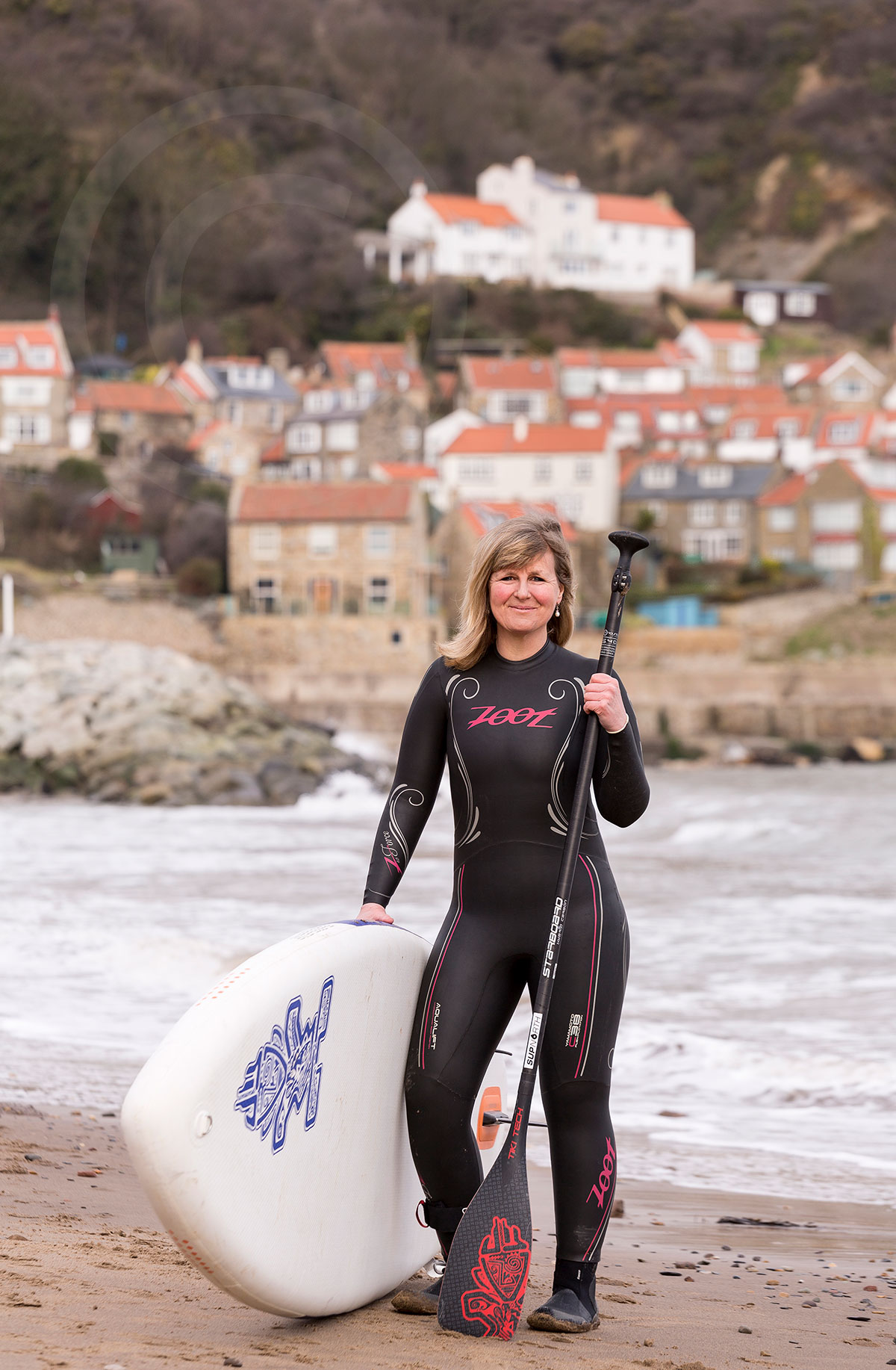 This shoot was for a Pets at Home VIP magazine for an article about de-shedding in their Chesterfield Groom Room. My brief was to photograph the grooming process and to photograph the dog before and after in precisely the same position so the image could be spliced to show the difference. Somebody picked the wrong dog! As photogenic and lovely as he was, he was also the giddiest and most enthusiastic model I'd worked with in years! Trying to get him to sit still was a whole team effort!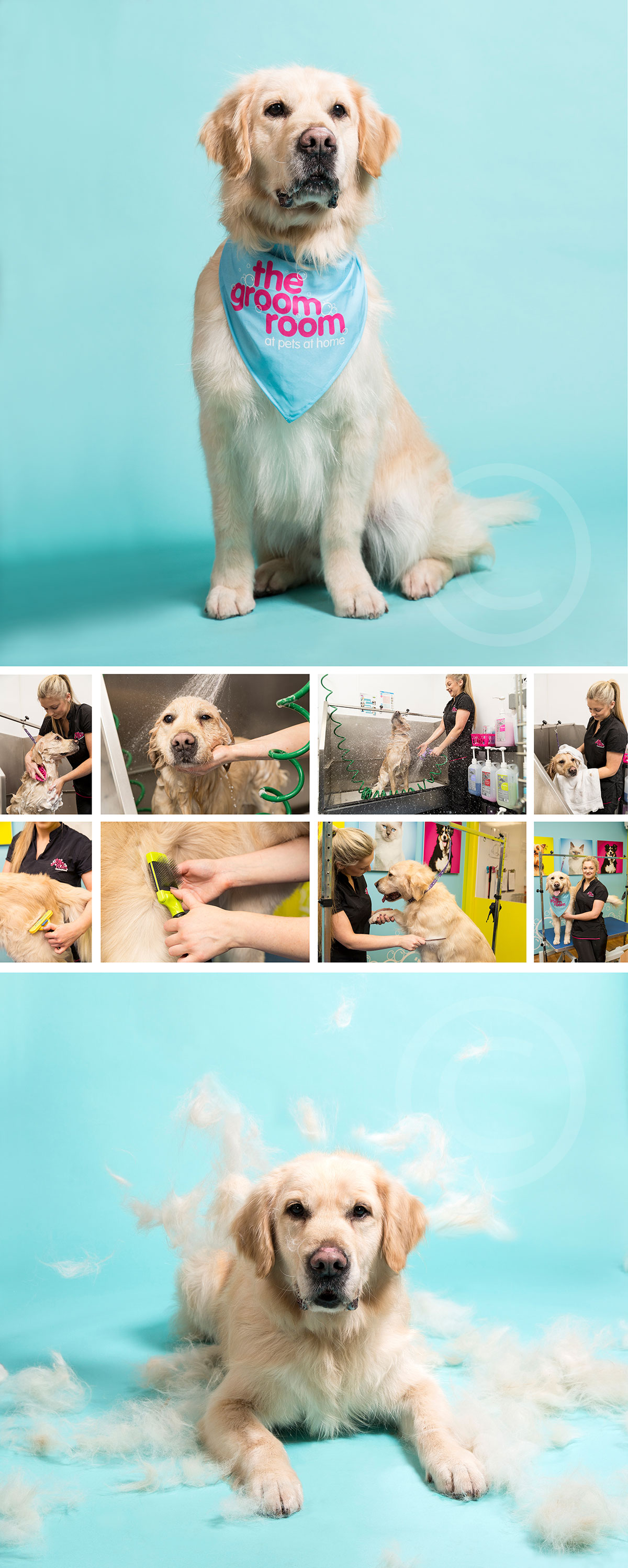 I spent a day down in Chalfont St Peter with content agency SMRS for the Epilepsy Society's recruitment campaign. I met and photographed the residents and the amazing people that work there. We spent the morning photographing members of staff in a studio set up, moved on to photograph the research facilities and then focused on the interaction between residents and staff. The Chalfont centre has a really happy and homely vibe to it.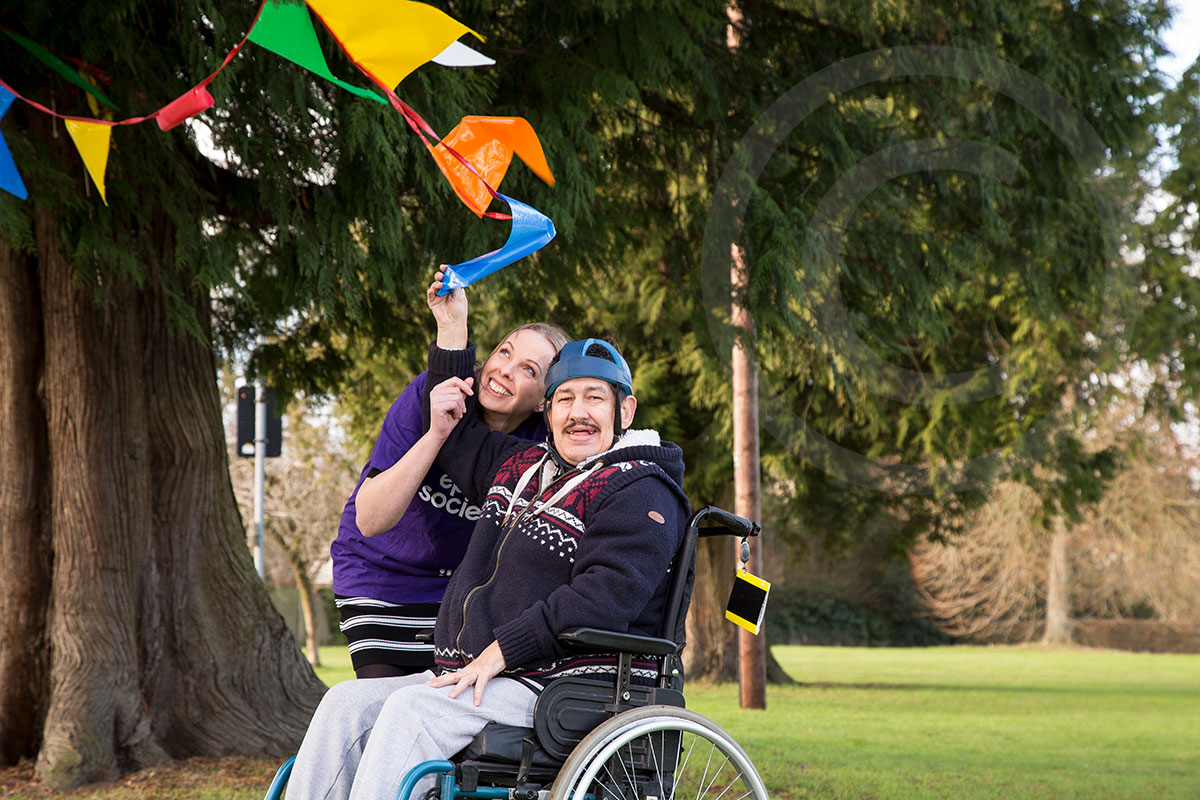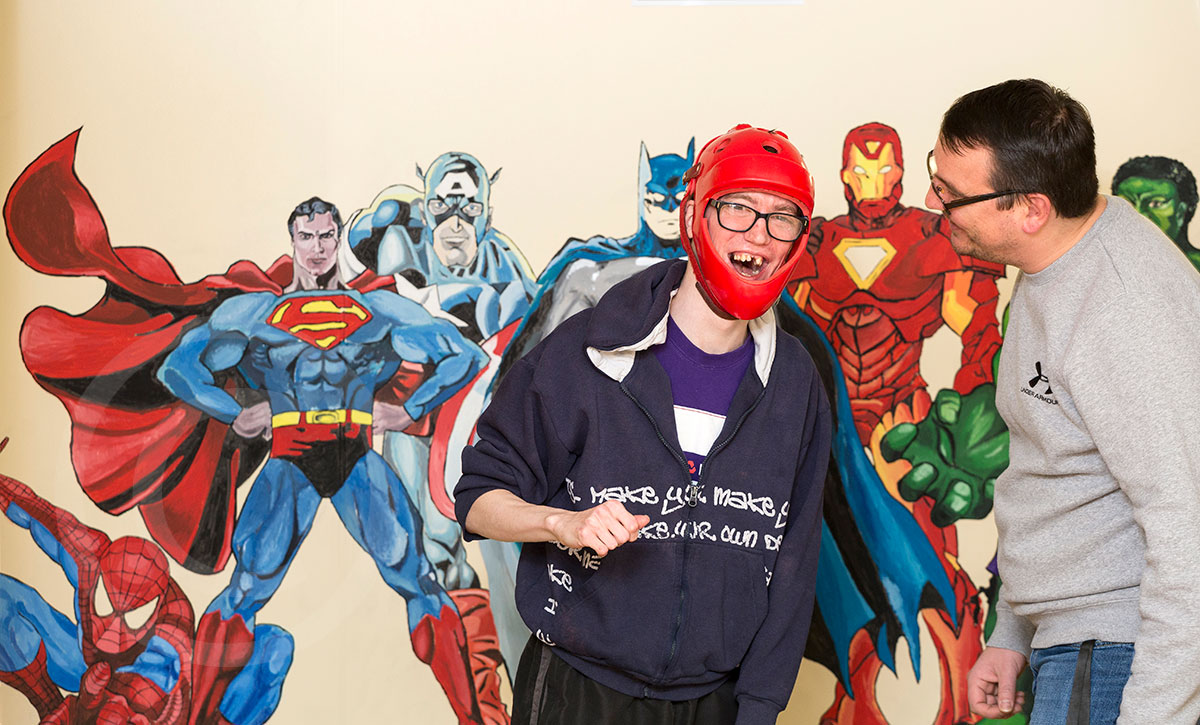 A day spent doing head shots for Sewell Wallis, a recruitment company, whizzing between the two locations of Sheffield and then Leeds. A slight twist with this one as the client wanted to achieve 3 different shades of grey backgrounds. Kept me on my toes.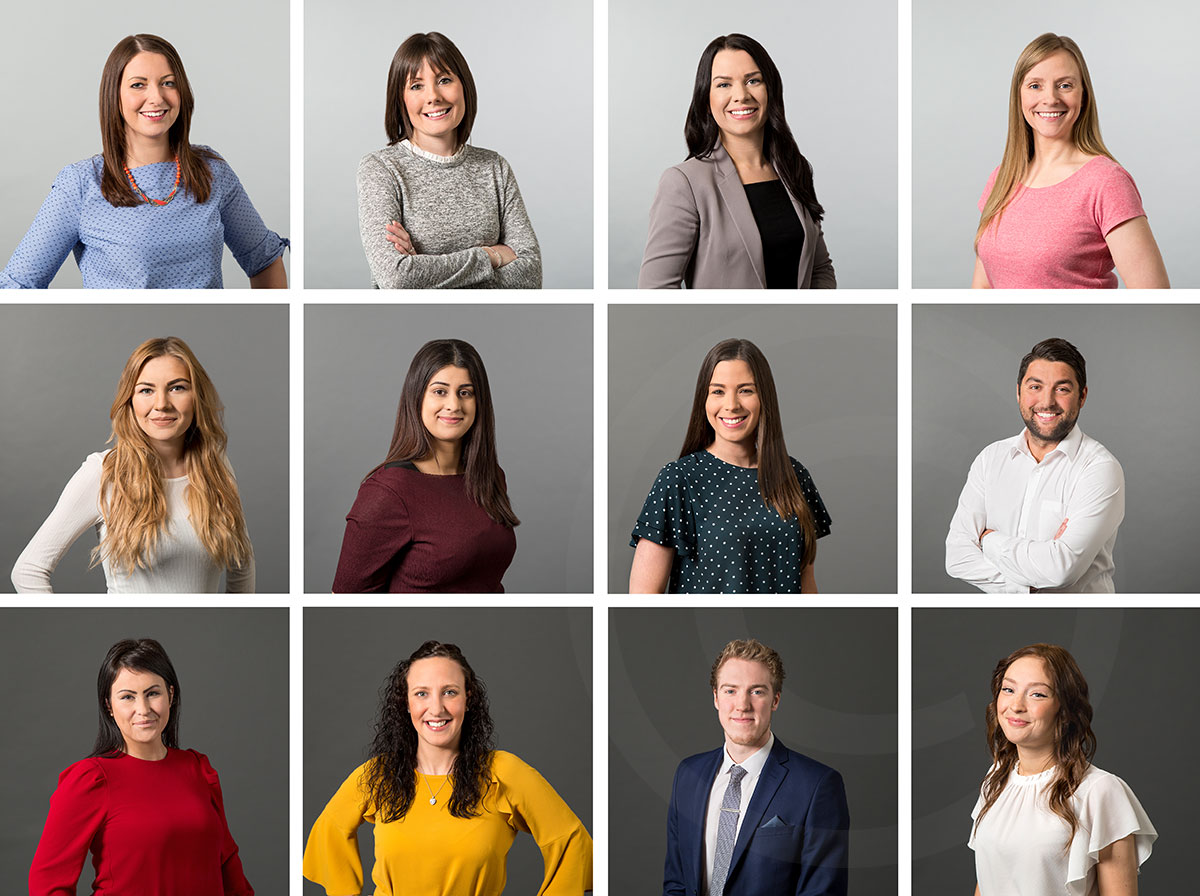 Over to Manchester for a bit of therapy with psychologist Emma Kenny. I photographed Jess Impiazzi, model and star of 'Ex on the beach'(?!) for Closer magazine's 'On the couch' feature. I photographed Emma and Jess during their therapy session and then some portraits of Jess and her hypnotic eyes.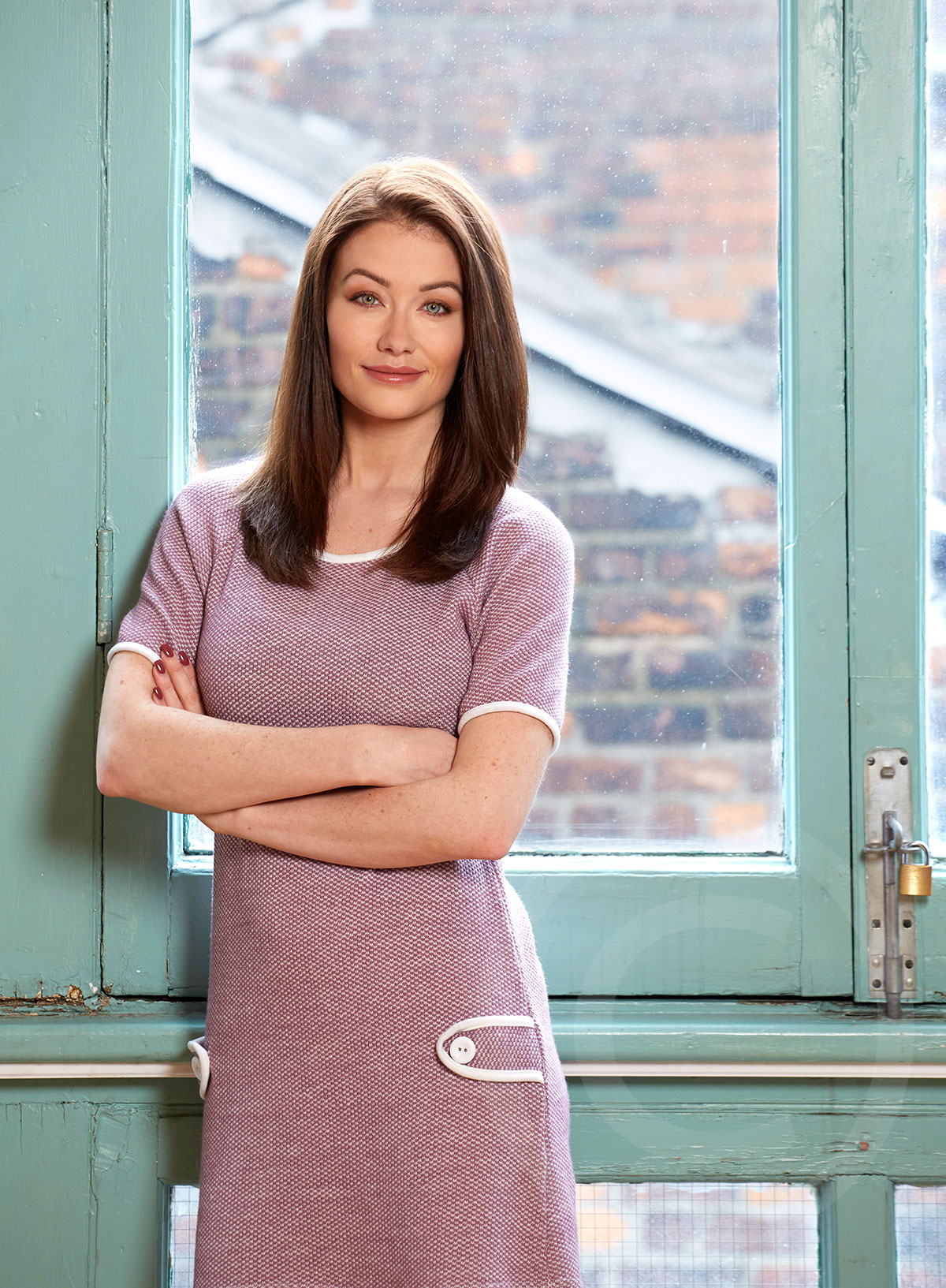 The Holiday Inn in Manchester had a problem! It's huge floor to ceiling windows sit on a busy bus lane and kept getting cracked from the stones and pebbles thrown up by the bus wheels, costing thousands. The Window Film Company came to the rescue with an invisible protective film. Drum roll…. No more cracks! I photographed the process so they could use it as a case study.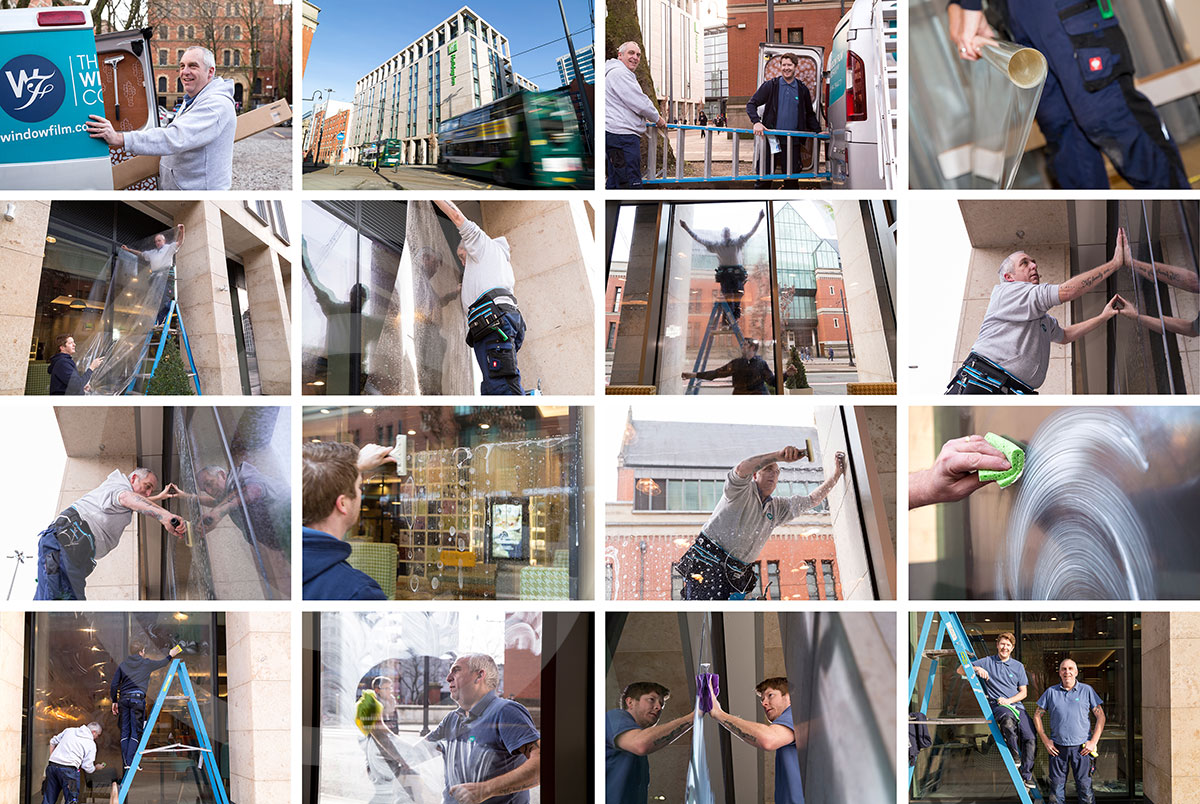 I went over to York to photograph Leanne for a feel good story in Prima magazine. Leanne is a member of Goodgym, a running club where you run somewhere, do a good deed and then run back. They've helped older people with decorating, cleaned up rivers and put bark on a children's playground. What a fab idea. I'd join if it wasn't for the running…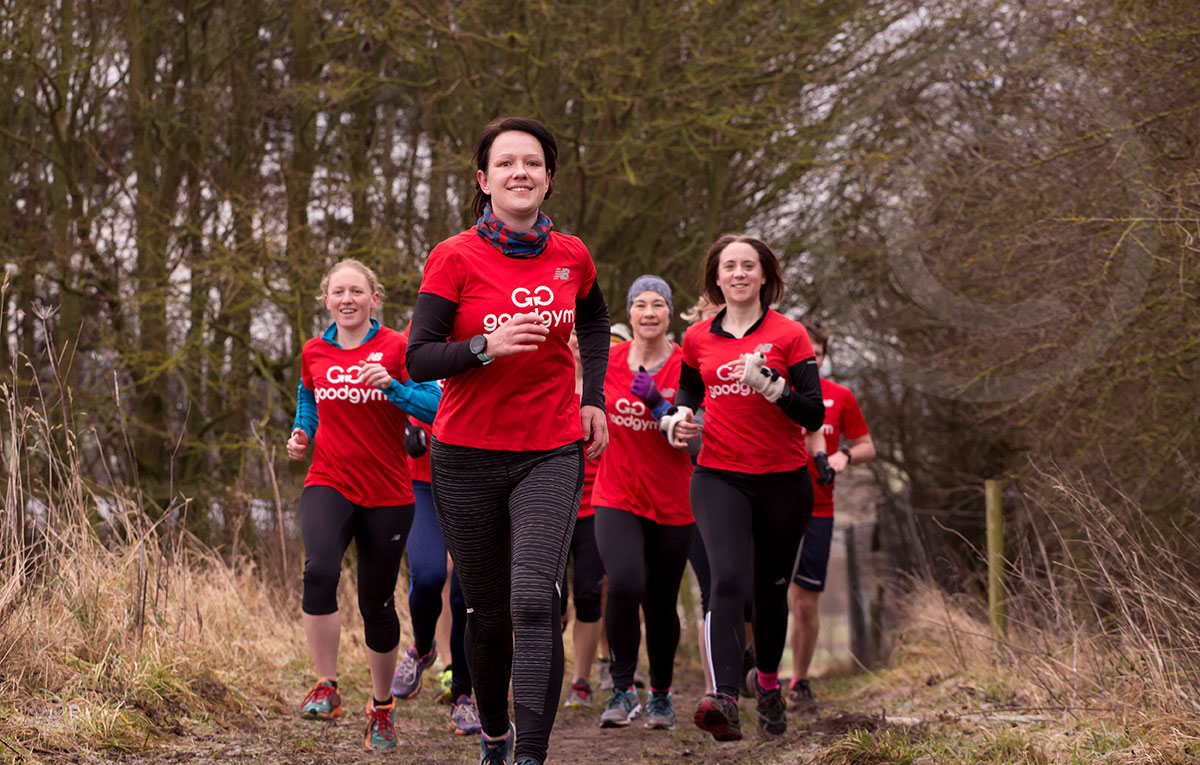 Presenters Harry, Amy and Paul from BBC Look North got talked into pulling a sofa around 50 locations in the region for the BBC Sport Relief challenge. This publicity shoot in York was the first test outing for the sofa and we were all a little dubious when one of the wheels fell off!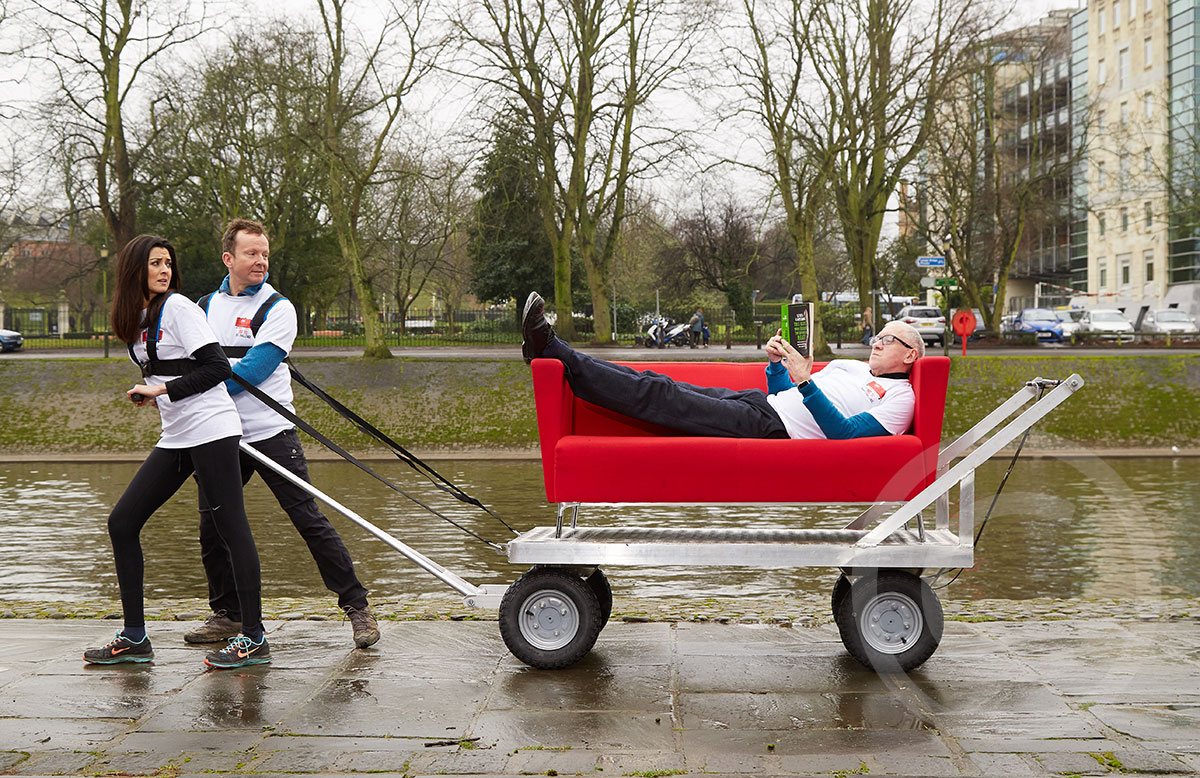 A return corporate headshot mission to my client Enact in Leeds to photograph their gorgeous employees on a mid grey background.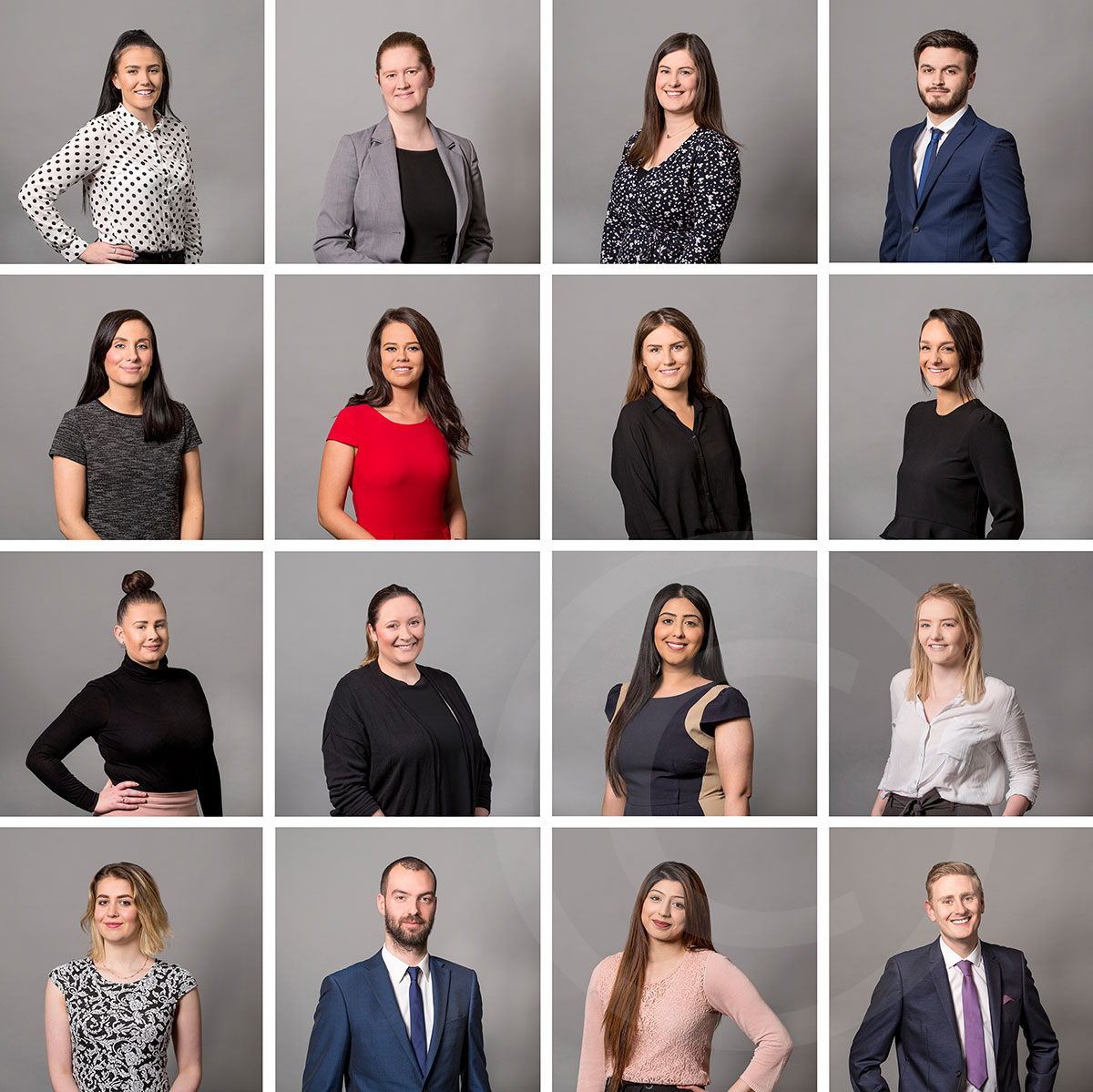 I really enjoyed meeting Wendy Mitchell and her daughter Sarah, in Beverley, for this photoshoot for Prima magazine. Wendy has early onset dementia and has written a book about it called 'Somebody I used to know'. She also blogs on Which Me Am I Today. When I photographed Wendy, this time last year, she was really busy with all the publicity for the book. I think her book and blog are really helping to change the way we react to and understand people with dementia in a positive way – she's an inspiration!
This shoot for Psychologies magazine's ' Living with Less' feature made me feel very messy! Jessica Rose Williams was inspired by Marie Kondo to change the way she lives. To declutter and live with less. Jessica is a writer, photographer and minimalist blogger and has a beautiful website. I must say after watching several episodes of Marie Kondo lately the white paint has been out in force at my own house and I'm feeling better for it. I haven't quite got that pesky folding technique down yet though…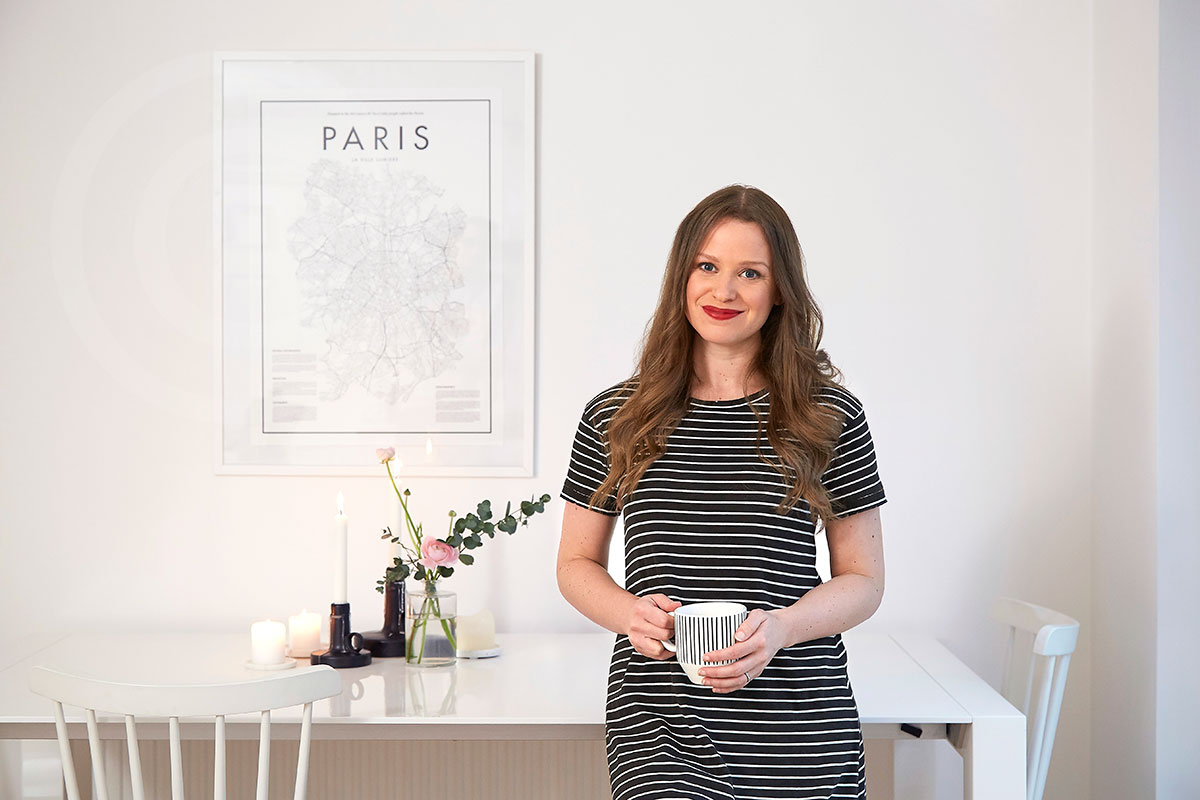 Bye for now.
Claire x