July 23 News
Hello – I hope you're all enjoying the warmer weather. Here is my July newsletter.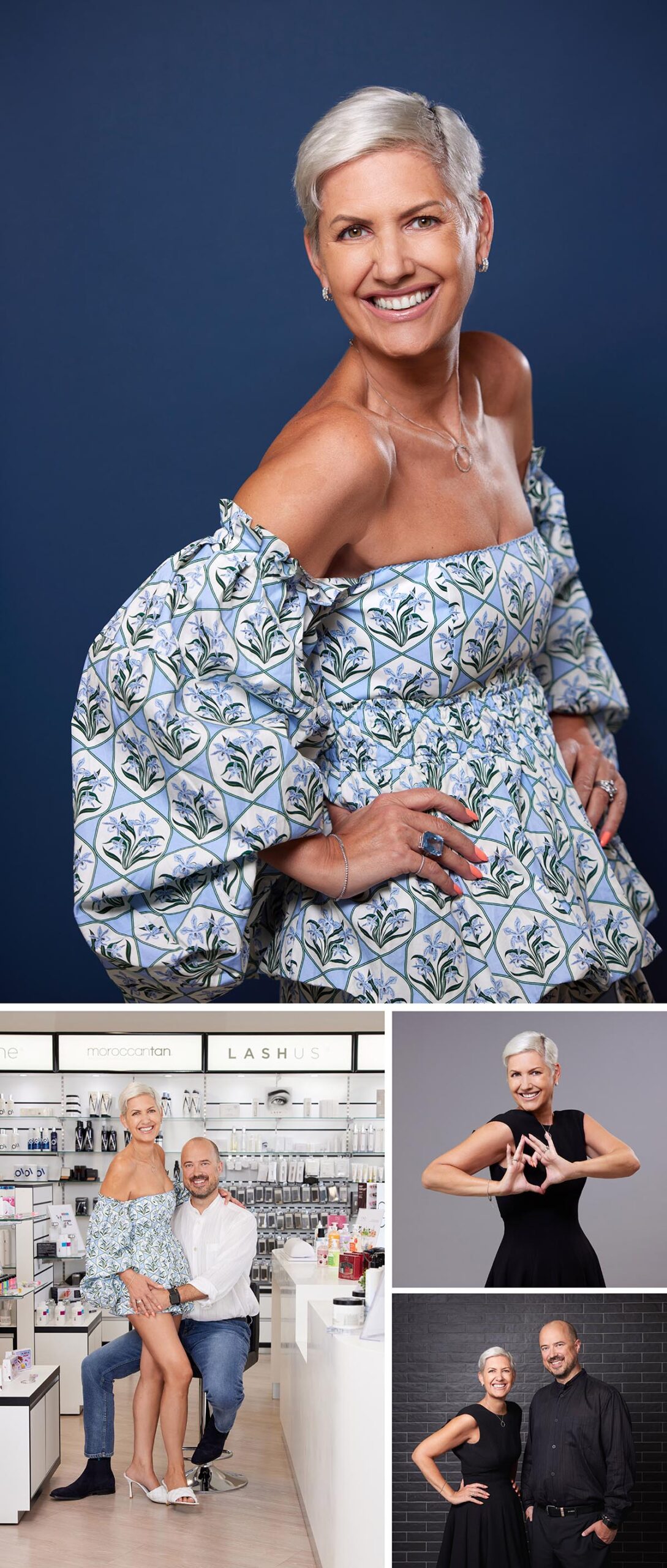 I had fun photographing husband and wife, Sam and Samuel – who own Sweet Squared in Leeds. Sweet Squared is home to beauty and hair products and also training for industry professionals. Katie from the marketing department asked me to create some branding portraits of them together and individually. They were both easy and fun in front of the camera and brought lots of ideas and energy. I'd asked them to bring several outfits along so we could get different looks. Getting lots of looks helps to get more out of the photoshoot and often means the images can be used for longer.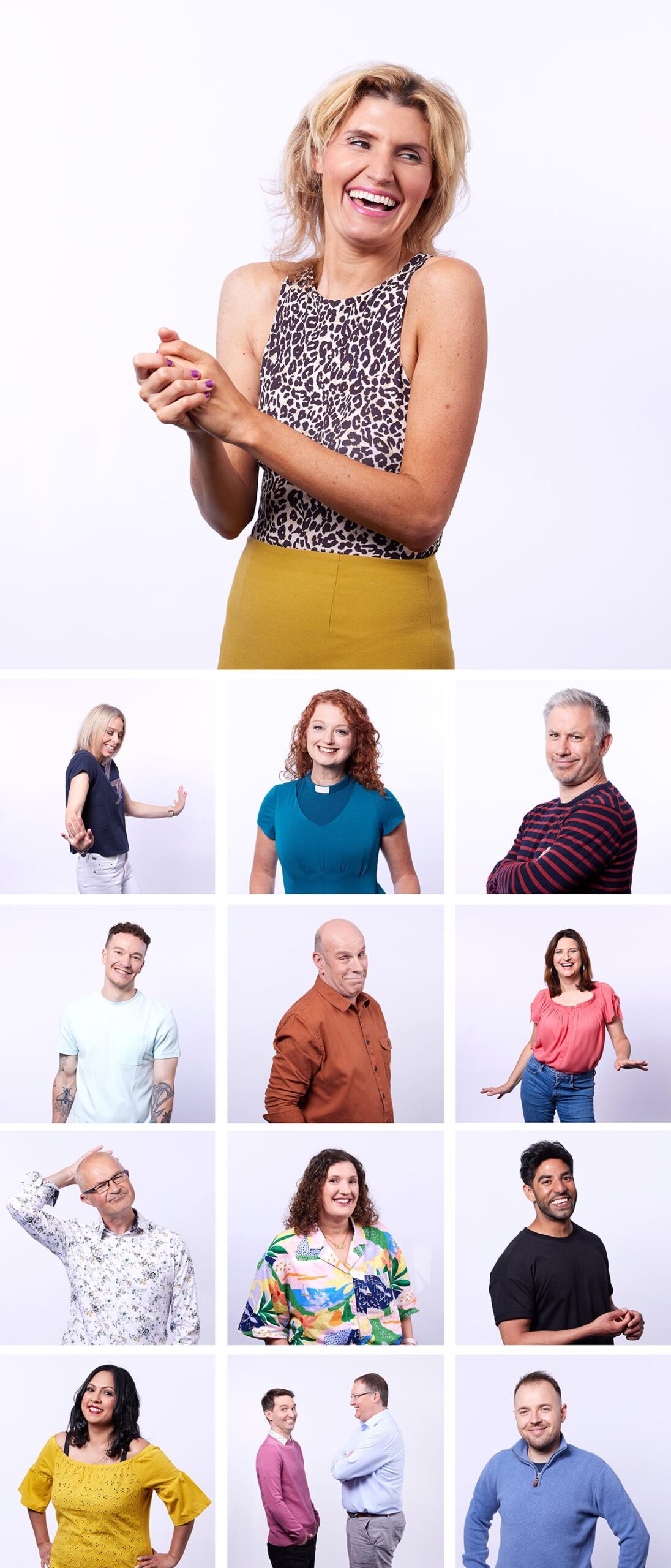 I travelled to BBC Radio Nottingham to photograph their presenters for new iPlayer portraits. Radio presenters are always fun to photograph as they often have lively, outgoing personalities and although not used to being in front of the camera, they usually don't need much coaxing to relax and have fun. This lot were particularly joyful and entertaining to photograph. Thanks to make up artist Carolyn Deacock for working her magic.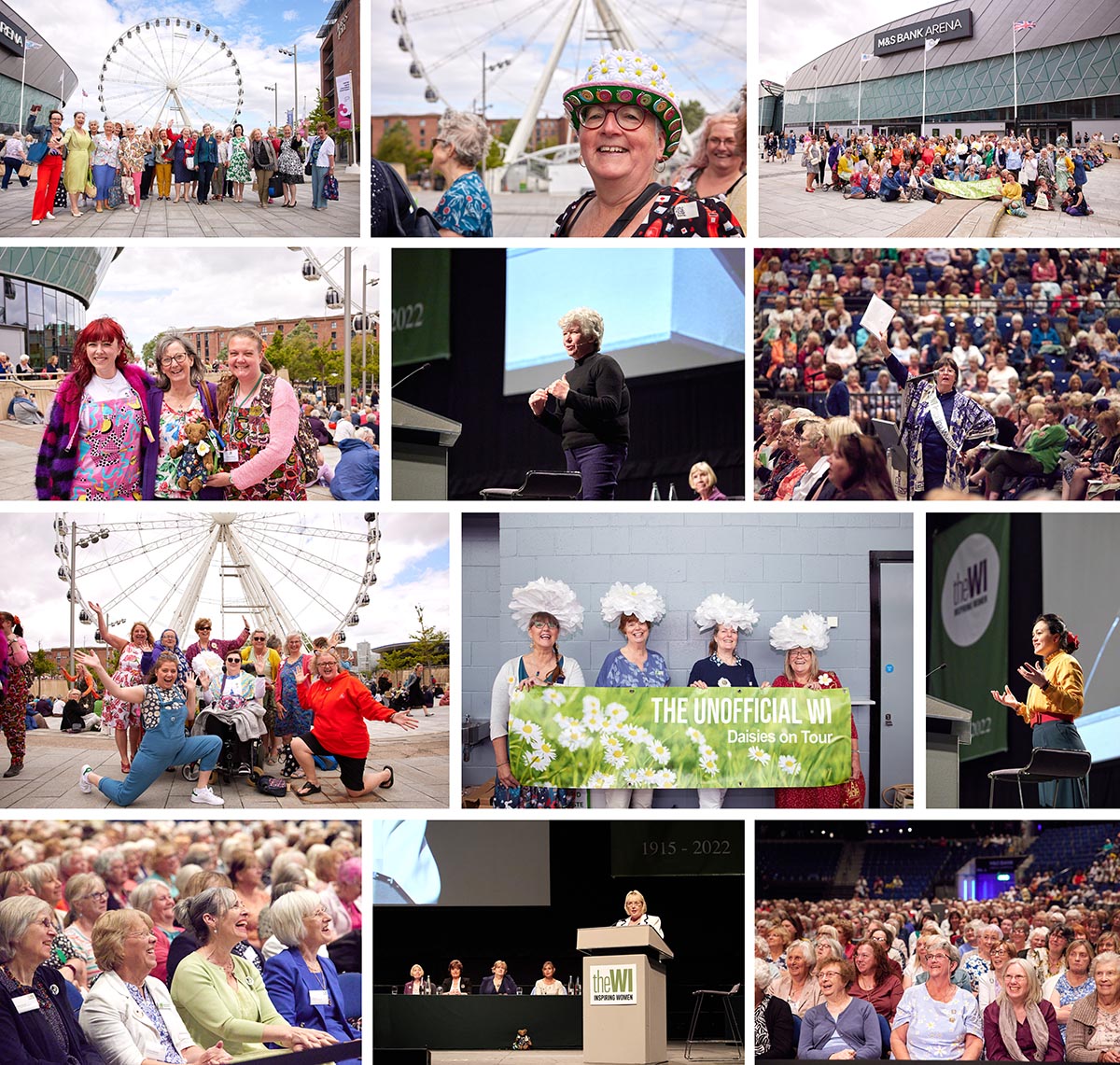 This was my first time photographing the WI annual conference and I had no idea what to expect! It was held at the M & S Bank arena in Liverpool and the place was packed with excited women all really pleased to be part of the day. There were a lot of fancy hats, colourful clothes and both laughter and tears. Some brave women took to the stage to tell their personal stories and we were treated to a rare talk by Black Rod herself Sarah Clarke. It's nice to do this reportage style of photography where I don't have to direct – I just keep my eye on what's going on and try to capture the special moments.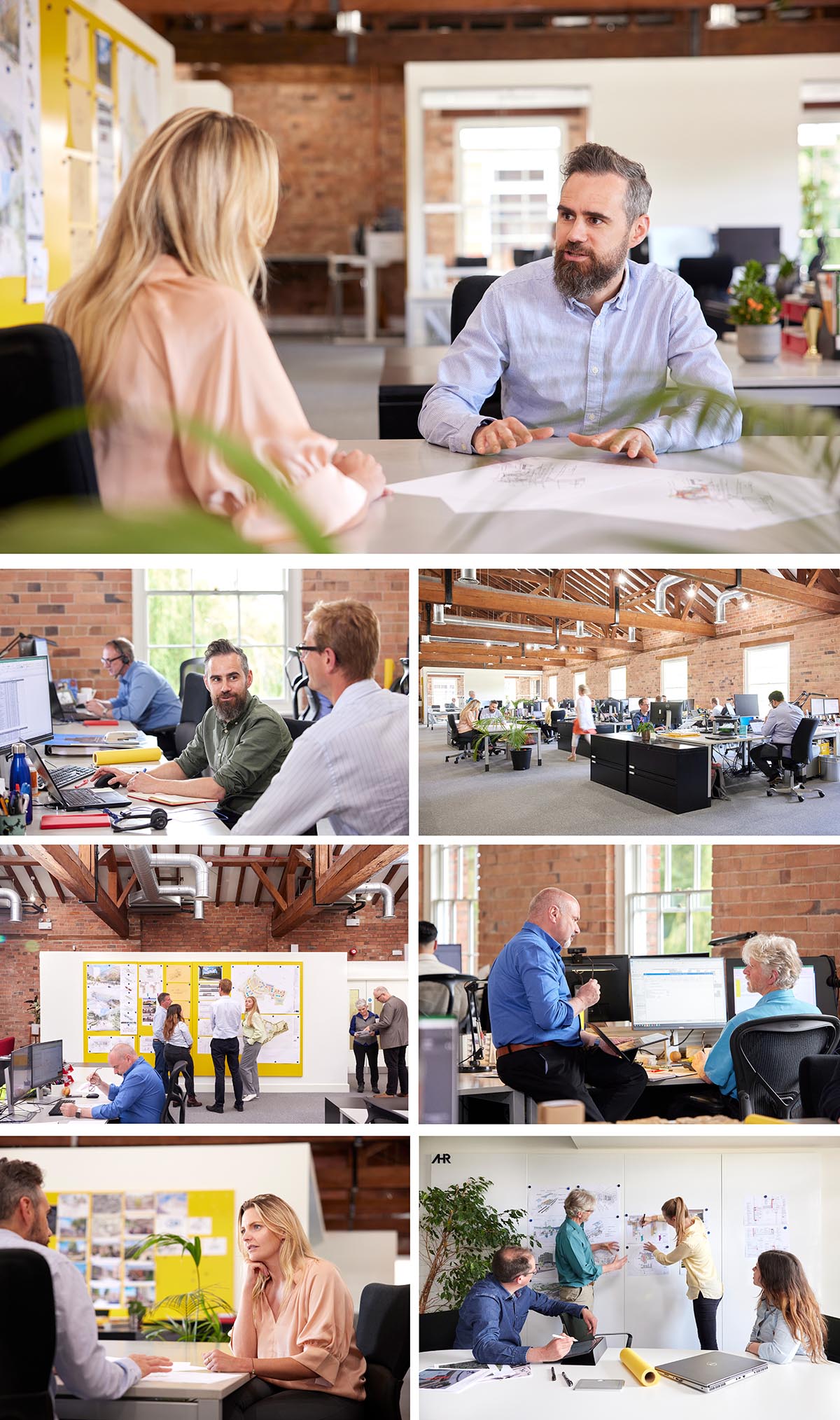 All the way to Shrewsbury for this commercial photoshoot for AHR (an Architecture and Building Consultancy). This was a continuation of the photography for AHR's new website and social media. Shrewsbury is a gorgeous place, steeped in history and it was great to be able to have a bit of a look around. The office itself has a very attractive brick / industrial look which made my shoot easier. My brief was to capture the spaces and the staff in their working environment. Shots like these are designed to look natural but are in reality almost always directed to an extent.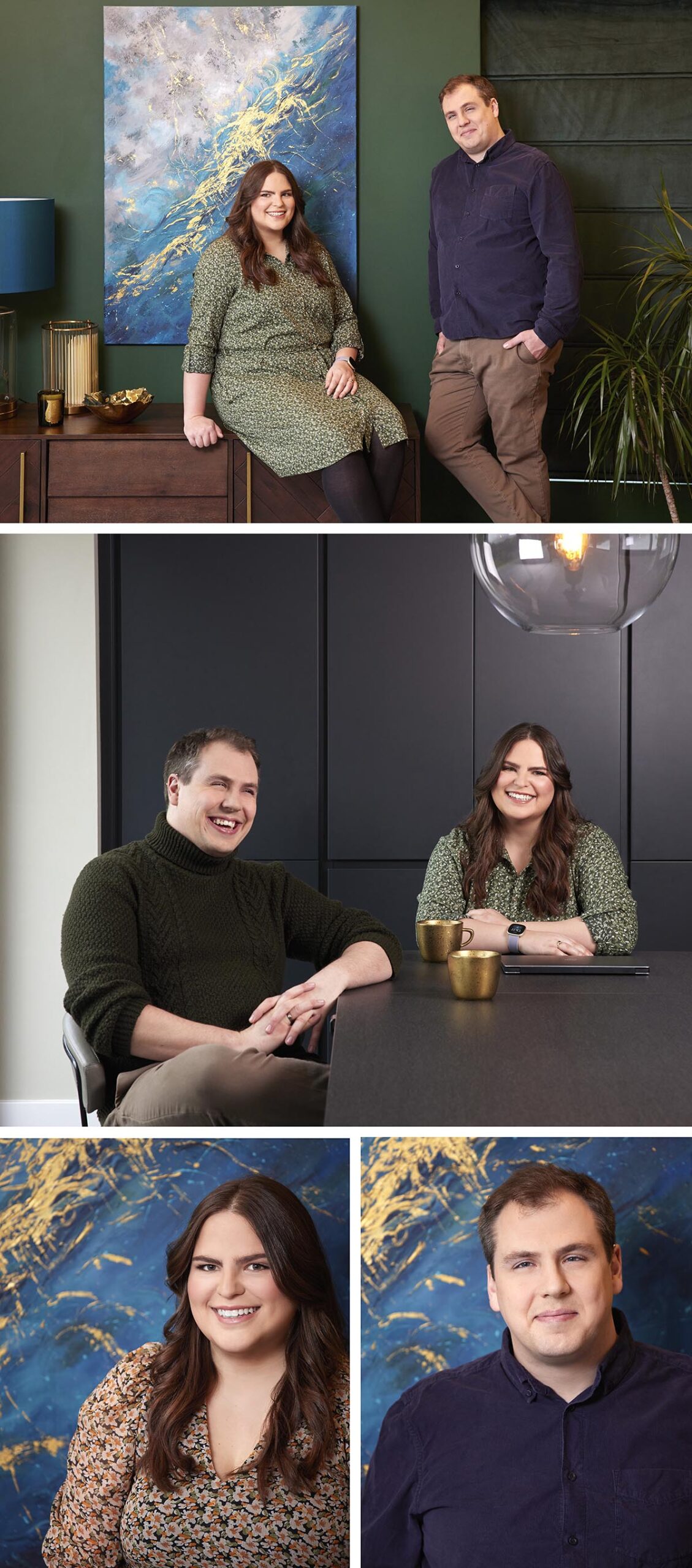 A location house in Ilkley was hired for this corporate branding photoshoot for creative video company On The Ark. Alex and Charlotte brought along lots of outfits so we could coordinate colours with themselves and the backgrounds to make everything flow nicely and make-up artist Julia Jeckel came along to help everything run smoothly.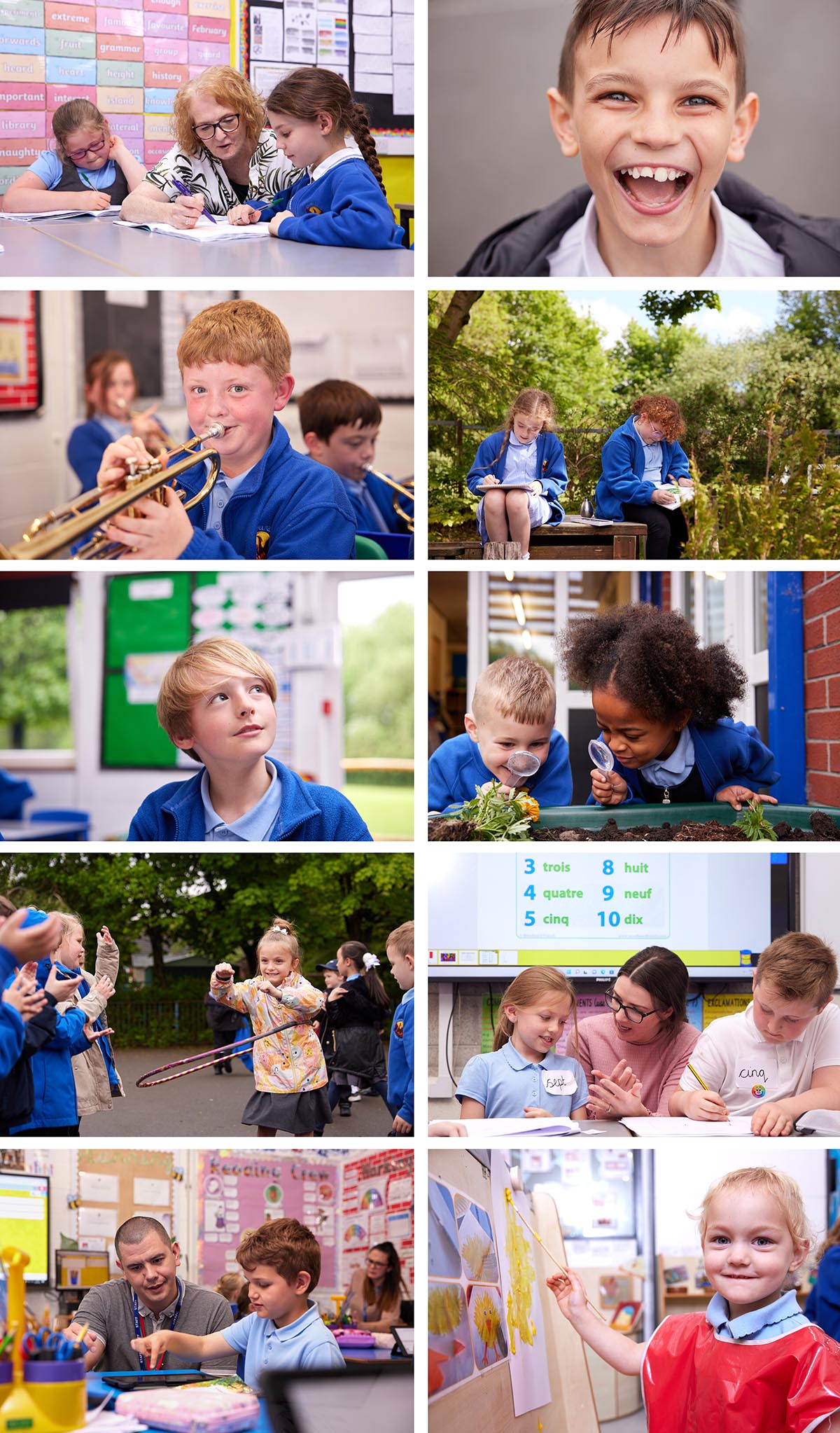 Chaplefield Primary school in Manchester asked me along for the day to capture the children enjoying school life and to create images to populate their website. I love doing a day of education photography in a primary school – exhausting as it is – it is a pleasure to be around the kids – they always lift the spirits. These children were full of life and fun and keen to be involved with the photography. A lovely school.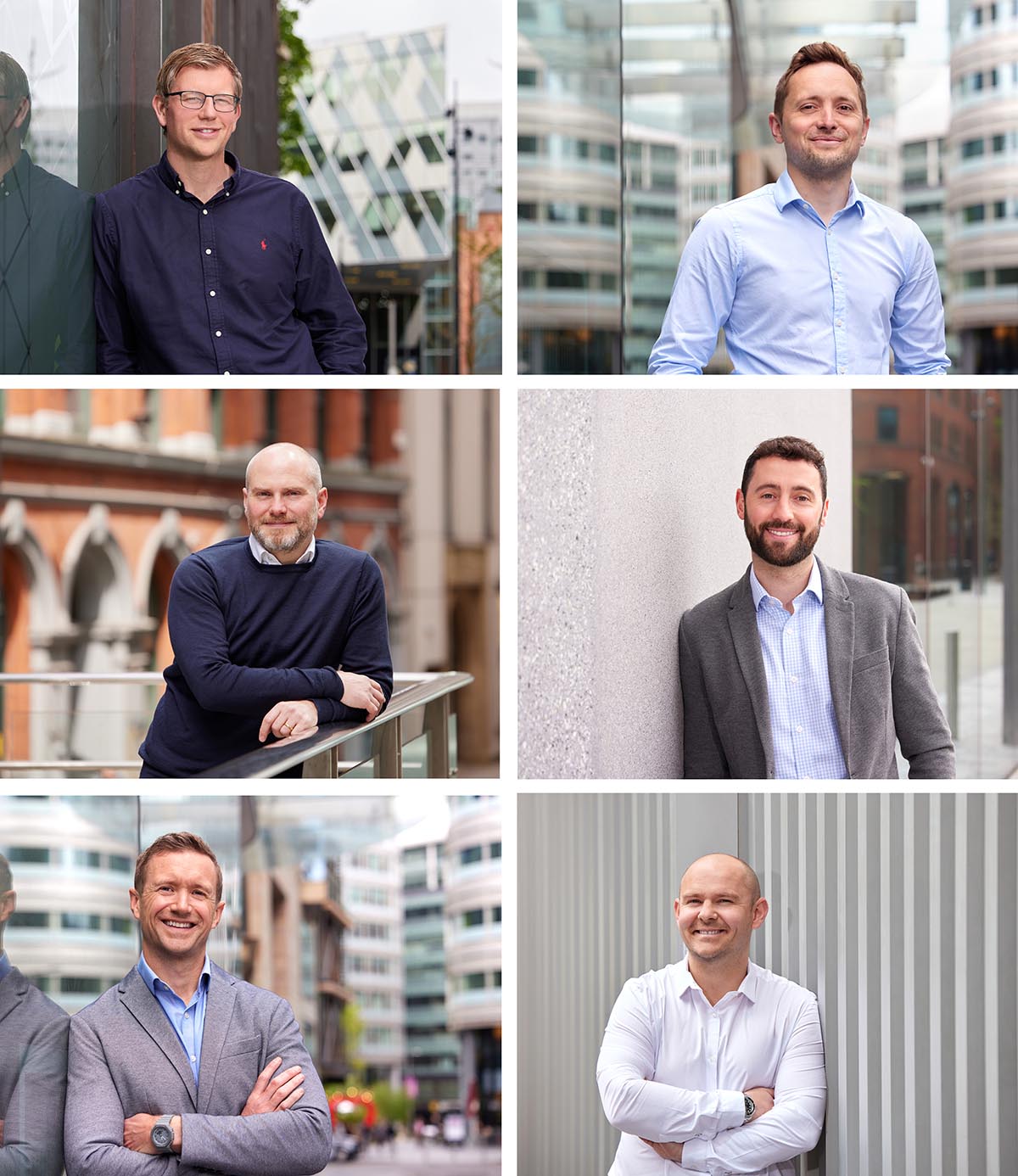 Lastly to Manchester again to meet with Maven, a private equity company. Steven from Maven asked me to photograph key members of staff – a waist up style portrait with less of a stiff corporate style and a much more approachable human feel. Their office was based centrally so it was easy to step out into the city centre and find some interesting locations. To get the most out of the photography session we tag teamed as I looked for the next location the next person had to come and find me – which did go surprisingly well.
Bye for now.