October 21
Hello and welcome to my October 21 newsletter where we jump back to last August and September 2020.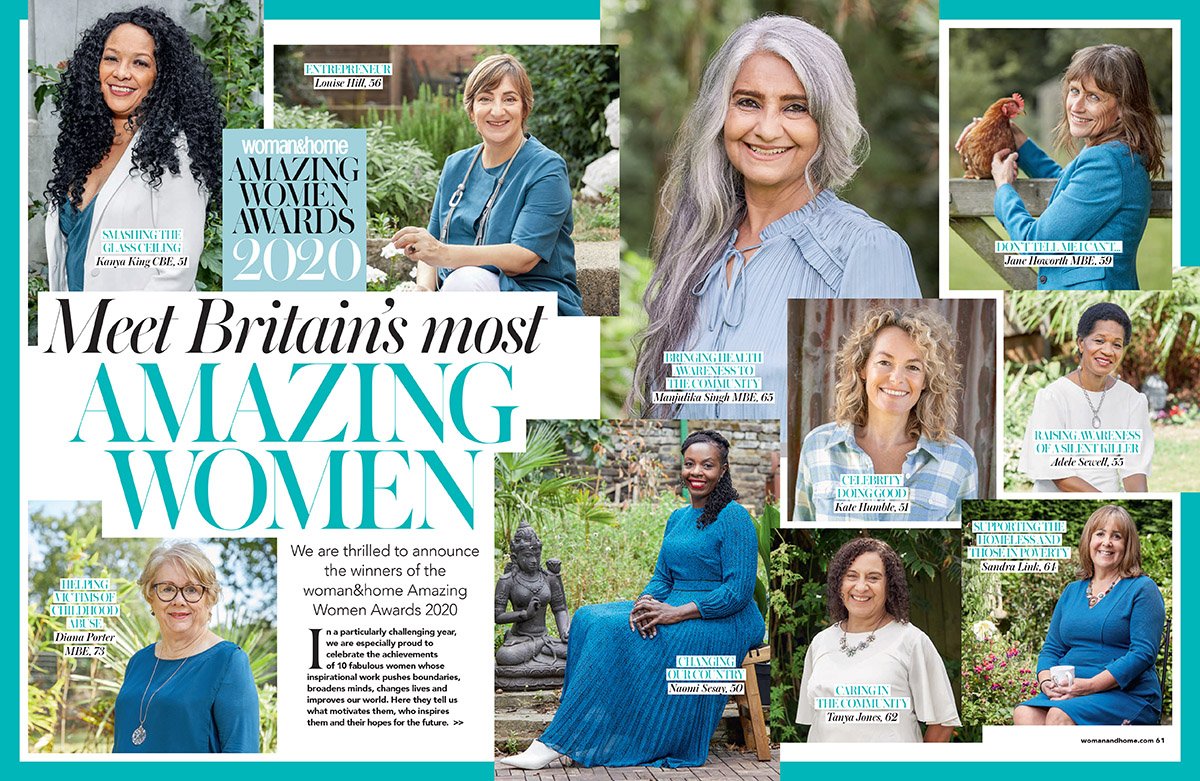 Last year I had the privilege of photographing some of the winners of Woman and Home's 'Amazing Women' 2020 competition.  These awards celebrate the achievements of 10 women "whose inspirational work pushes boundaries, broadens minds, changes lives and improves our world".  This was a team effort with fellow photographer Ann-Marie covering the Southern photoshoots whilst I covered the North.  Sharna Valentine supplied the styling in the lovely blue, cream and white hues that ties all the images together. This was a gorgeous job to work on and it was fantastic to meet such inspirational women and to be able to help celebrate their achievements.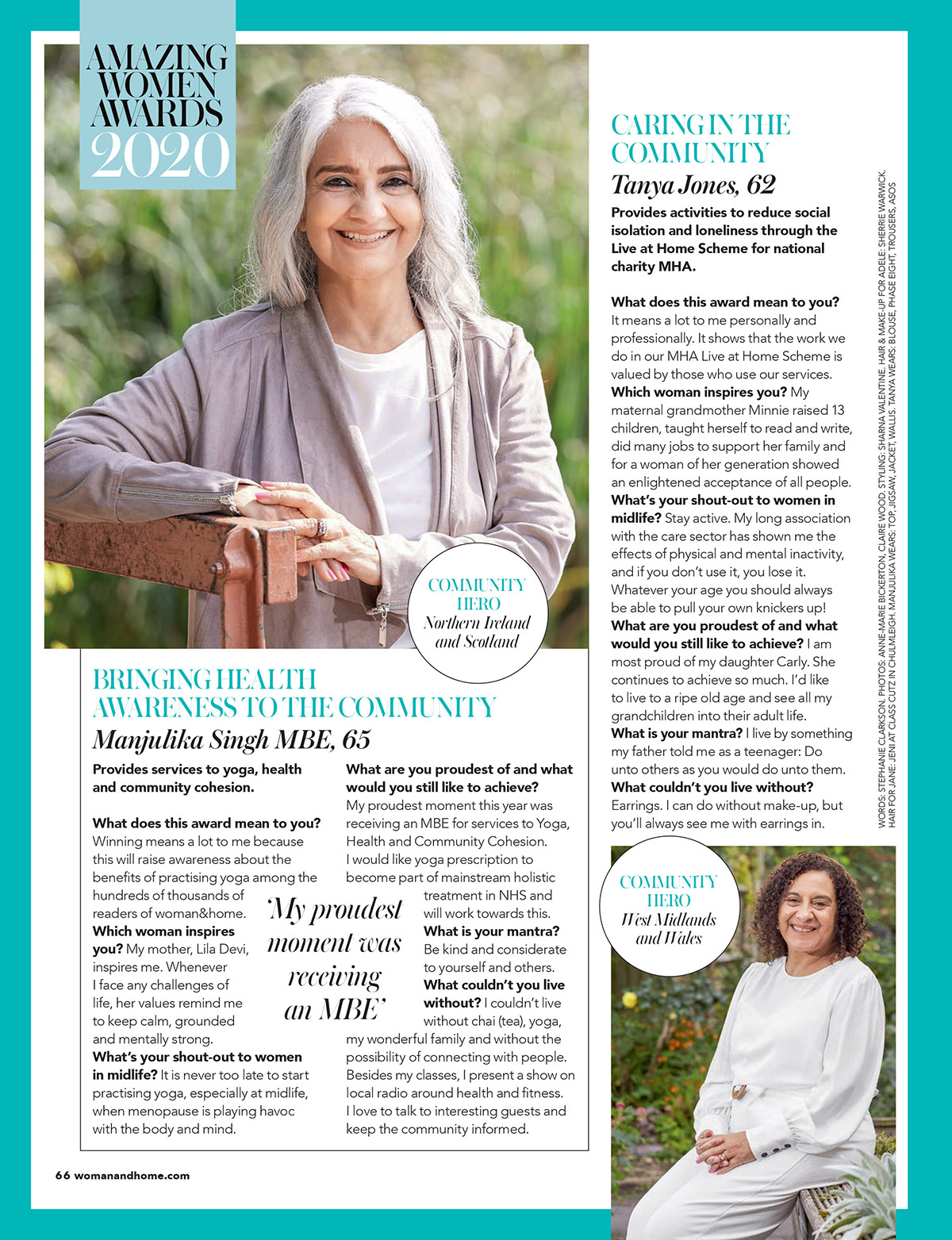 What a treat to be sent to take photographs at an animal sanctuary – I jumped at the chance!  Woodlands Animal Sanctuary is situated in Ormskirk, Lancashire and they specialise in the re-homing of cats, kittens and guinea pigs.  This photoshoot was for Pets at Home to illustrate how their donation was used to build a state of the art maternity wing for cats. Cats are generally not the easiest animals to photograph. However, most of the cats here were very chilled and happy to have me around. I had trouble photographing some of the new mums because they just wanted to climb on my lap and have cuddles.  I could have stayed all week!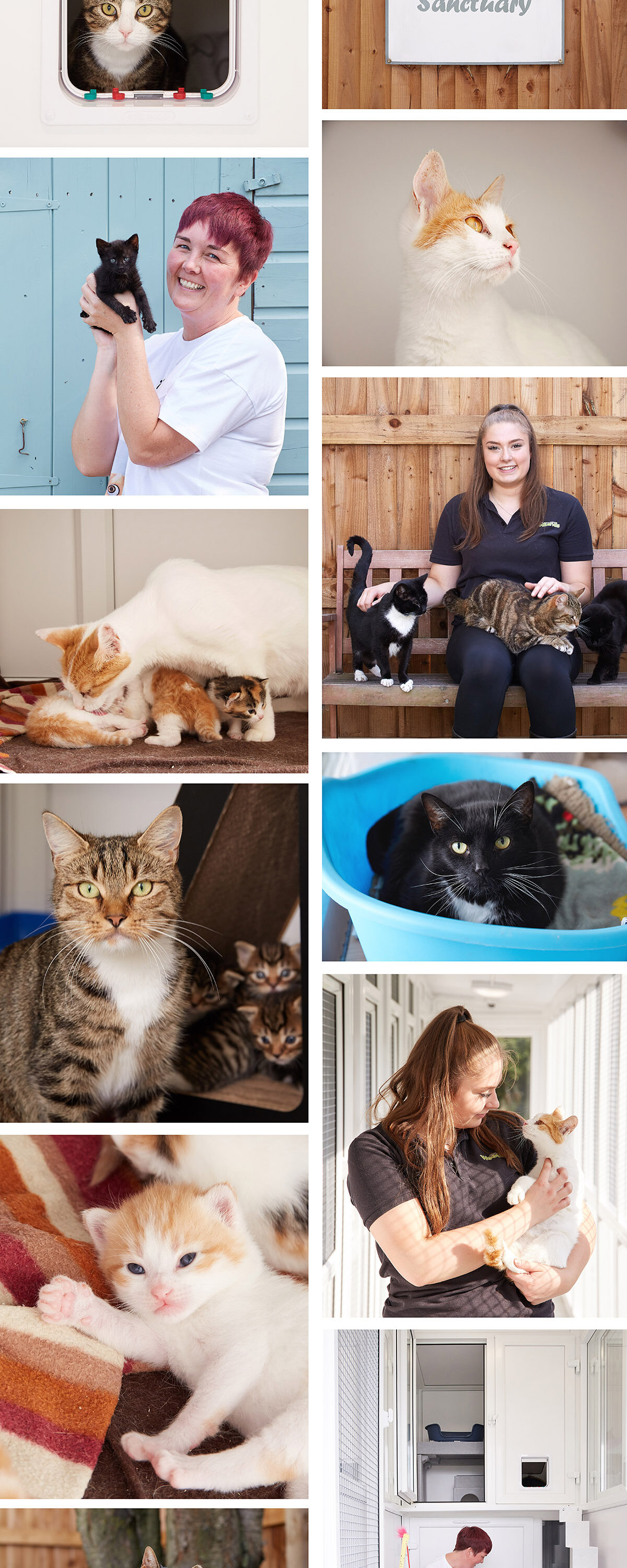 I loved meeting Rhiane for this Country Life photoshoot.  She founded  'Black Girls Hike' to provide a safe space for black women to explore the outdoors and challenge the status quo.  We had the use of a beautiful garden in Huddersfield which was in full bloom, although we only got to use it for about 20 minutes when we got a break in the rain!
Jen Atkin was crowned Miss Great Britain 2020 and I headed over to Grimsby to photograph her for a celebrity photography feature in Fab Daily. This was back in September 2020 when we weren't allowed in anyone else's house unless it was for work purposes. She made myself and makeup artist Rachel O'Dell very welcome. Although we were all wearing masks and social distancing it felt lovely to be inside someone else's house. In fact, it felt almost like we were on a girls' night in with Miss Great Britain!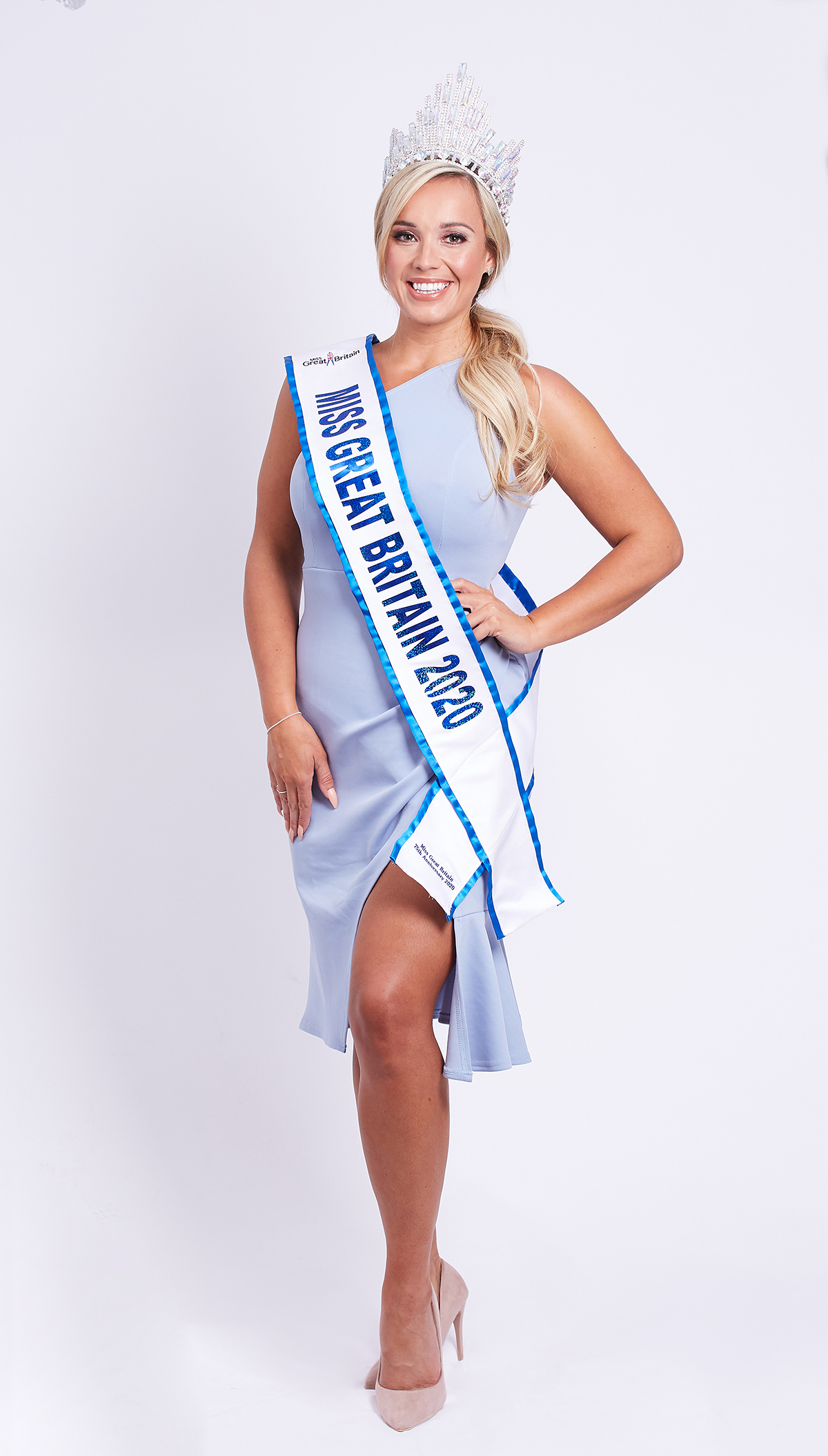 I met Lindsey in Stockport to photograph her cottage garden for WI Life magazine.  We were blessed with good weather and lovely soft sunshine. Lindsey's garden is on the smaller size, but this has allowed her to really craft every inch and create some stunning spaces.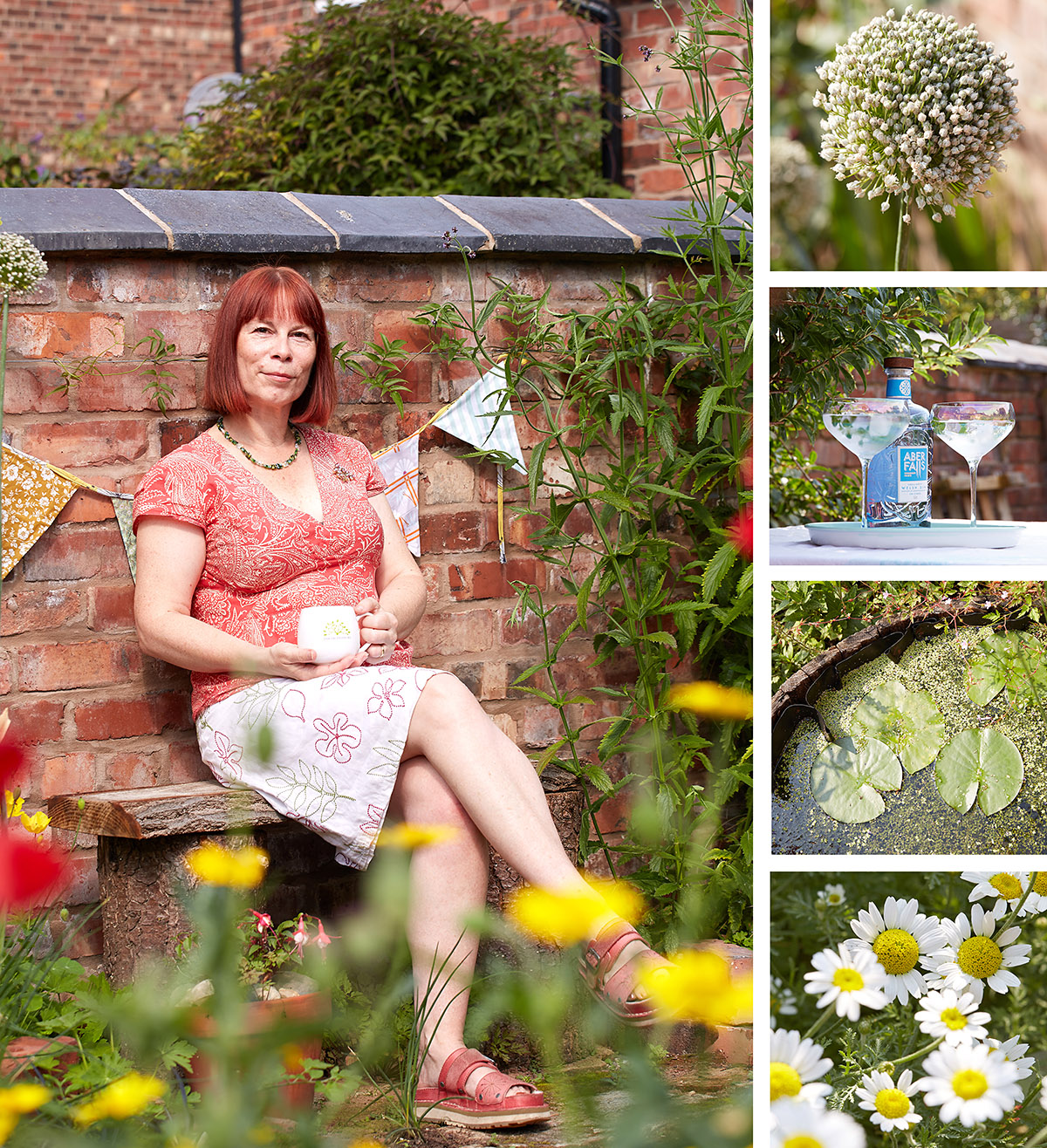 Welcome nurseries asked me to photograph the interiors and exteriors of their new nurseries. There were six nurseries to do over a day and a half so some careful logistical planning was in order!  One weekend in September I did a whistle stop tour of the North West, visiting Preston, Leyland, Blackburn, Bury, Bootle and Swinton!  There were no hiccups – all the staff were waiting for me when I arrived with gorgeous tidy rooms which made my job so much easier.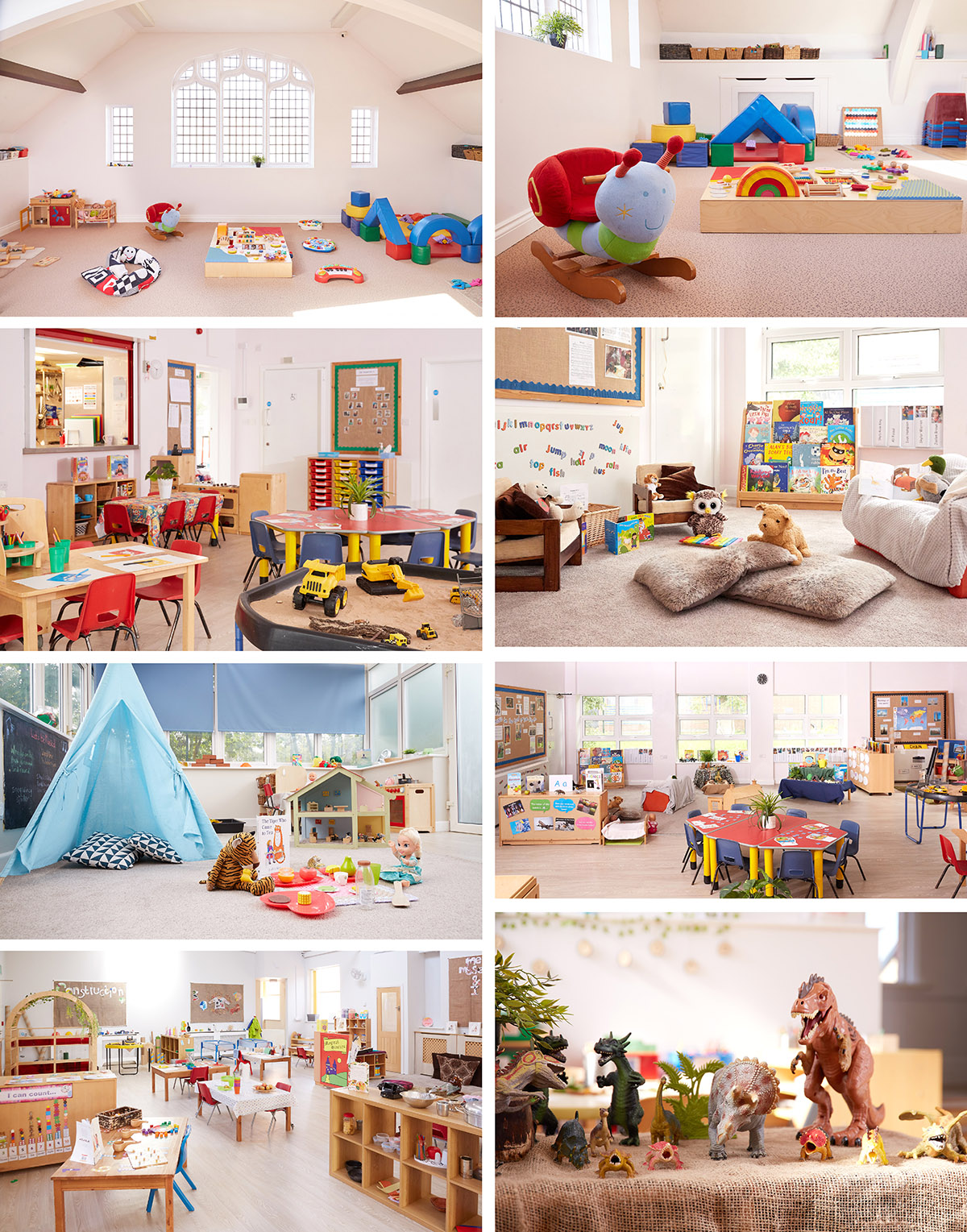 Hope you enjoyed this October 21 newsletter – speak to you soon.
Claire.