Happy New Year 2019
Happy New Year and I hope that you all had a gorgeous and peaceful Christmas. Here is my January '19 news to kick start 2019.  Around about this time last year, I went up to North Yorkshire to photograph Yorkshire Shepherdess Amanda Owen. This was my second photoshoot with Amanda and this time it was for Psychologies magazine's 'My Life' feature. It was an early start so I travelled up the night before. I stayed in a gorgeous B&B in the middle of nowhere. This has got to have been one of my coldest photoshoot's ever – about -5°!  I had so many layers on I could hardly function. After a quick cuppa with Amanda, we set straight off on the quad bike up into the hills of Swaledale. I was perched precariously on the back of the quad bike wondering how on earth I'd come to be doing this at 8 am on a Thursday morning. Up on the hills it was such a beautiful clear day we could see for miles. After tupping the ram and feeding the sheep we set off back down. I continued to photograph Amanda going about her daily chores and looking after her little ones.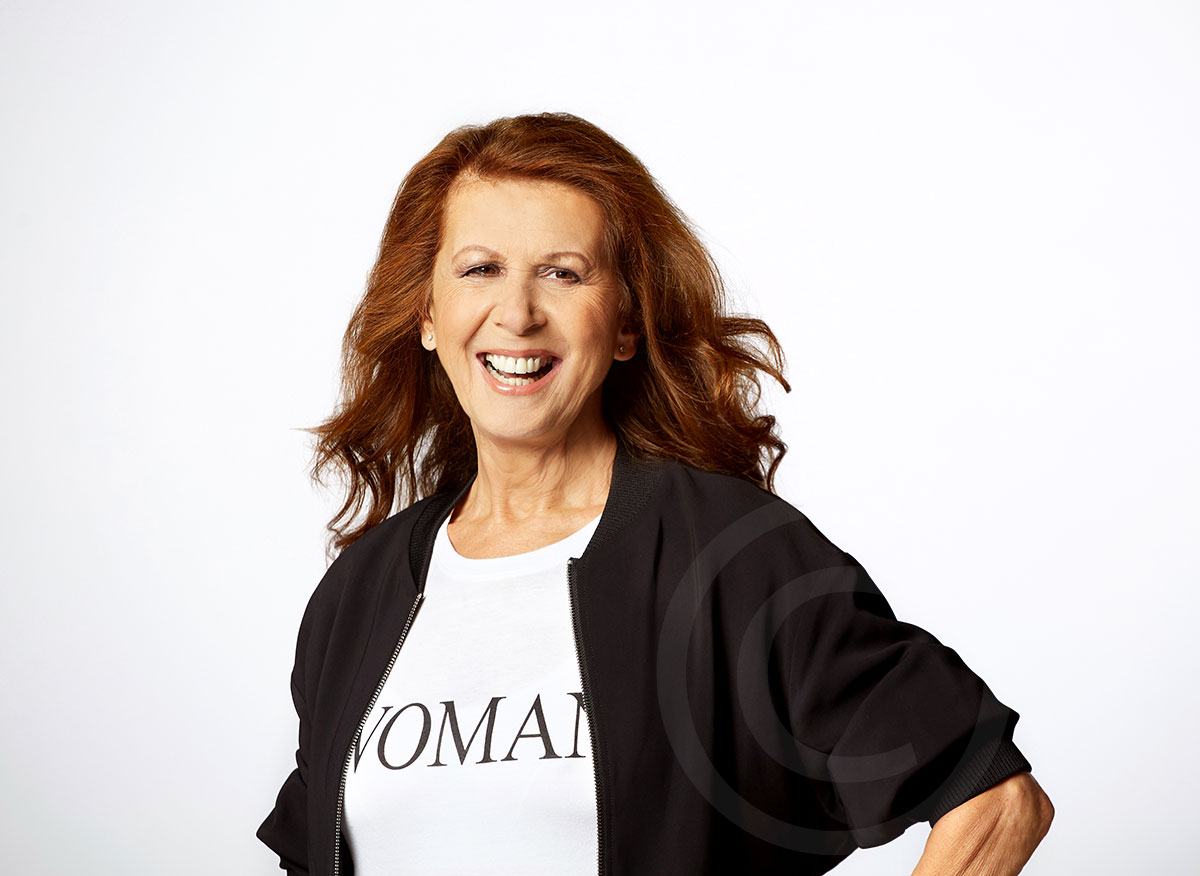 I jumped at the chance to photograph Elkie Brooks for You magazine. Myself and Liz Jones met Elkie in Lincolnshire whilst she was touring with her new album 'Pearls' and set up a makeshift studio. Elkie was surprisingly shy in front of the camera which only made her all the more endearing. She belted out a few notes whilst being photographed and blew us all away with the power of her voice. I've been listening to her at full blast in my car ever since. Elkie's 'Pearls a singer' has got to be one of the best songs ever. She only gets better with age – listen here!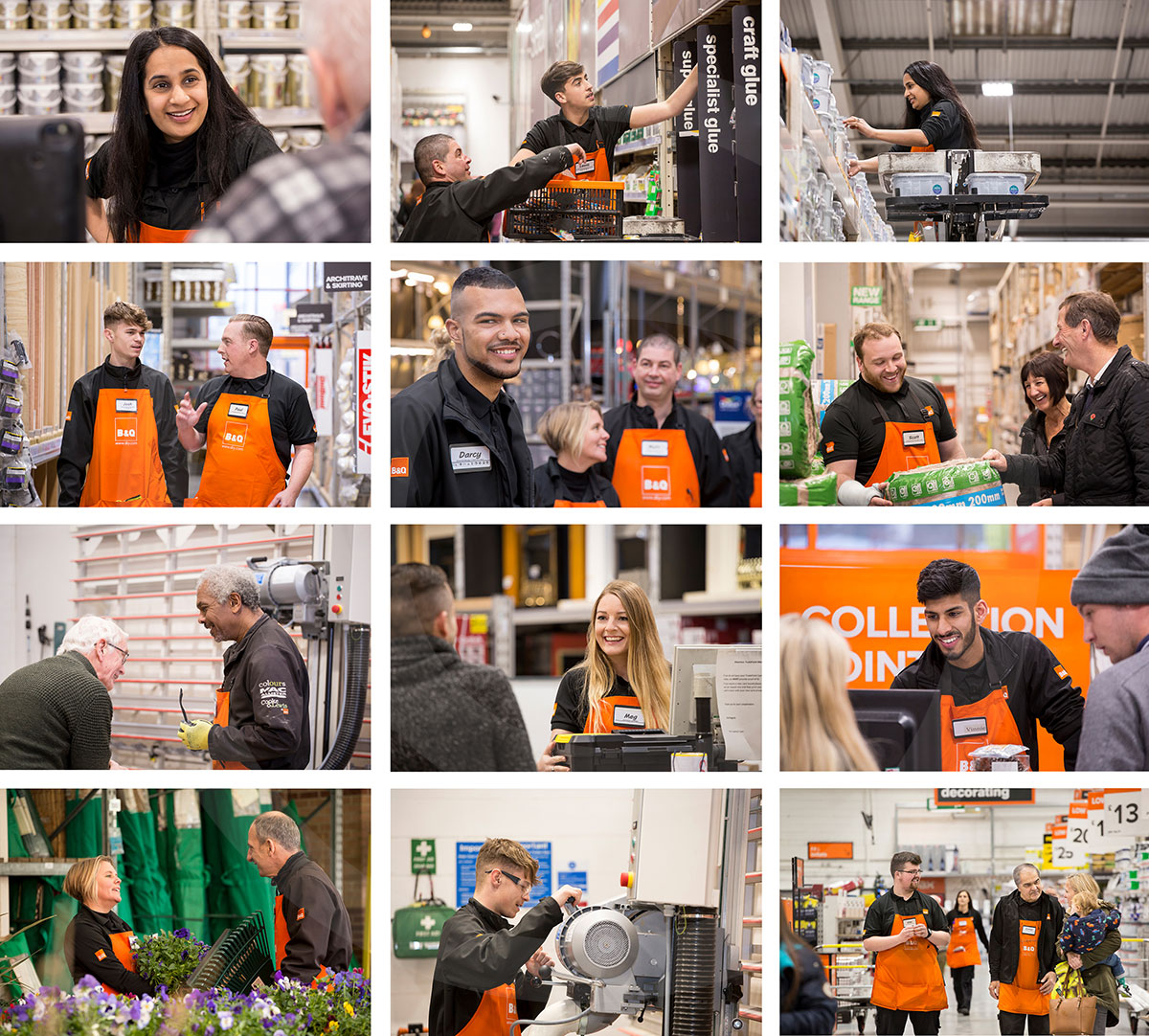 A job to get my teeth stuck into now, working with Dan and Adam from SMRS, for B&Q's recruitment site. Our first day was spent in the Watford store illustrating the day to day lives of B&Q employees with reportage style photography. Paul and crew from Thunder and Lightning covered the video side and interviews. My job was made easy as the B&Q staff were keen to help with the photography (mostly – some tried to hide).
The second day was spent at B&Q house in Southampton, again taking illustrative images of employees enjoying their jobs and going about their day. We spent a further couple of days in a studio taking more posed shots of employees on a white background to further illustrate the website and graphics. I arrived back at home after 5 days away and the kids asked if I'd enjoyed my holiday!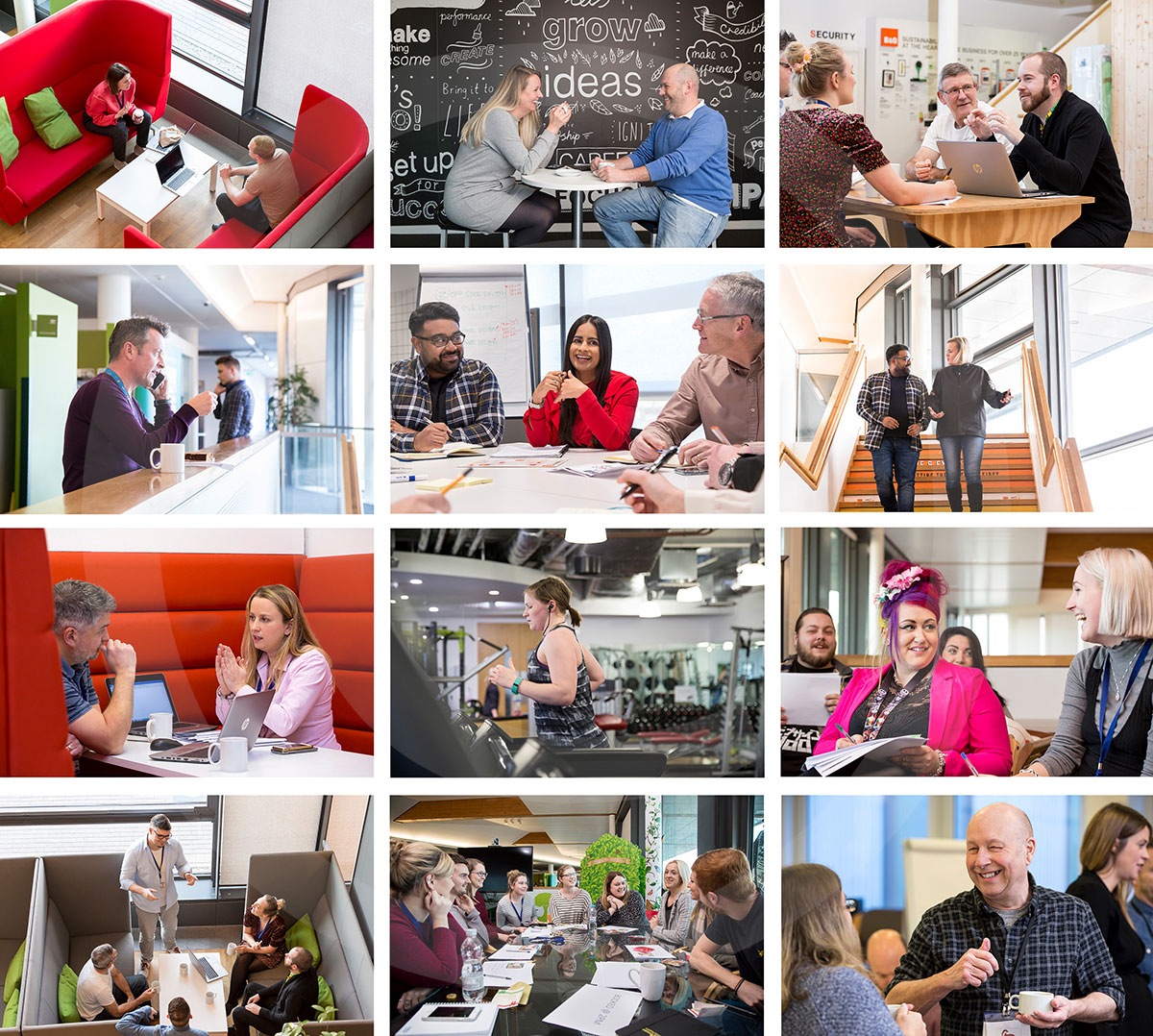 This was a really nice job to do for Rachel Clark in Leeds. Rachel runs Wrapped PR and needed some new editorial style portraits for publicity. I asked Rachel to bring along a few different outfits so we could get a range of options. Rachel sourced a great location in the centre of Leeds where we made use of several different areas and then we headed outside to continue the shoot.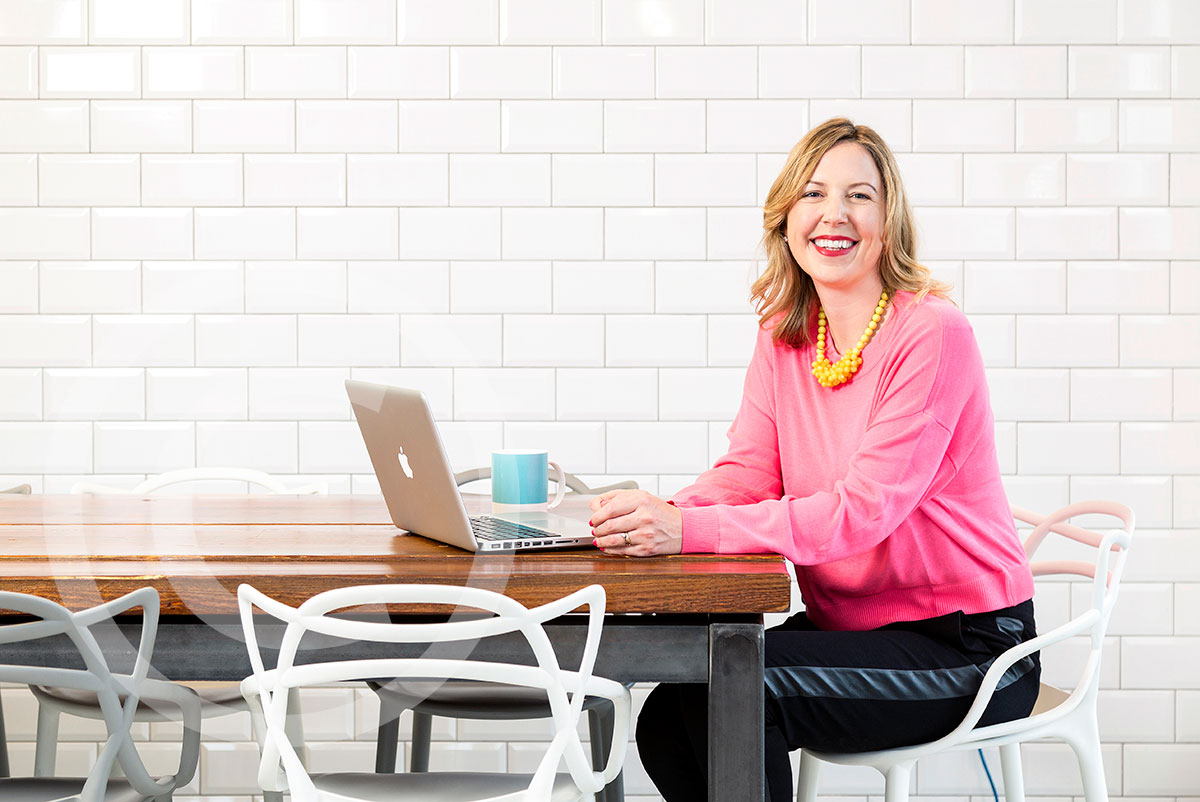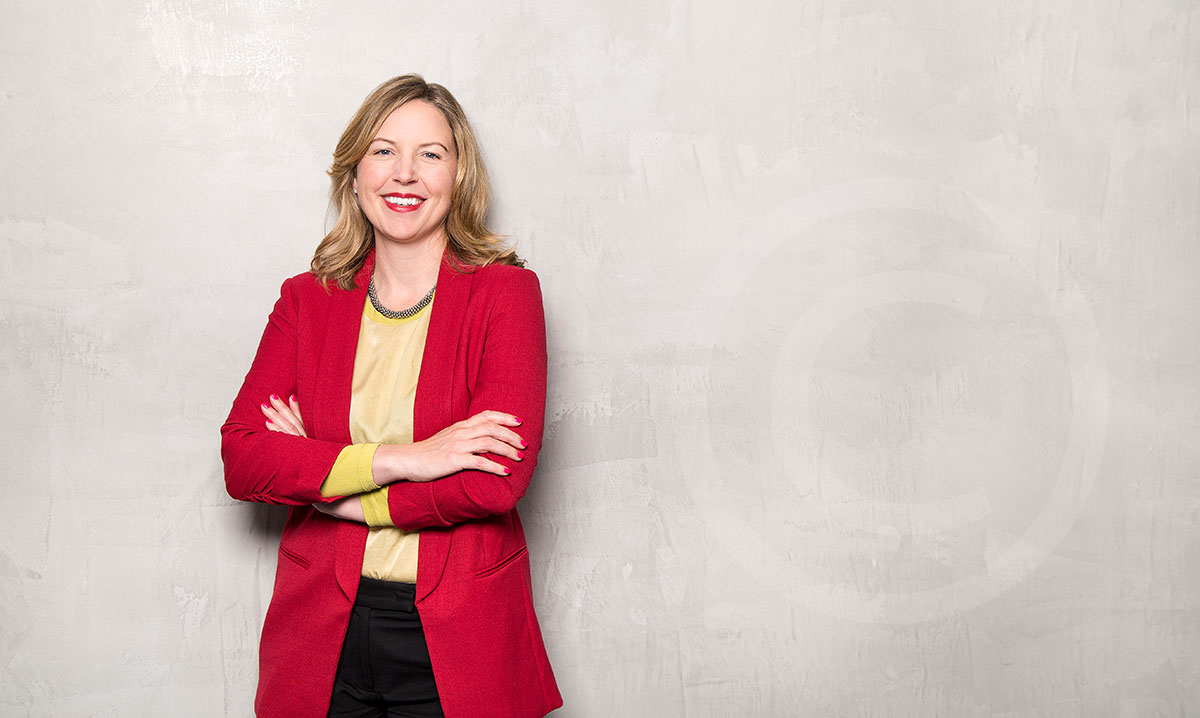 Off to Beamish Museum in County Durham for a 'Behind the scenes' feature with Candis Magazine. Mandy Appleyard was in charge of interviews and I stuck to the pictures. We were made really welcome by Jacki who looked after us and showed us around.  Beamish is an open air museum of everyday life in North East England at the height of industrialisation in the early 20th century. It's such a fantastic place with so much going on. We met, amongst lots of others, the seamstress putting the costumes together, a woman who runs a group for people with dementia and a young member of the team doing a marvellous job of repainting and restoring a carousel.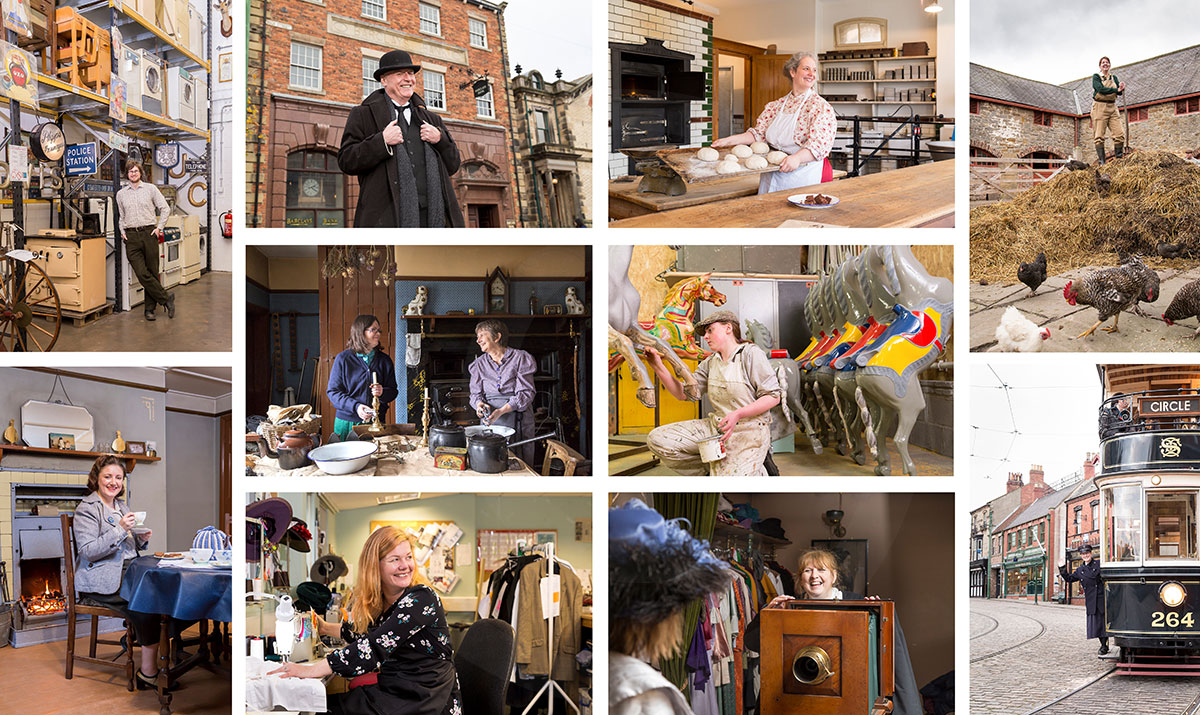 A shoot for Broughton's Coffee House magazine now over in Wakefield. Again the offers of free exotic coffee flavours were lost on me being an exclusive tea drinker. This coffee shop (The Hepworth Cafe) is run by couple Shansan and Chris and is located in one of my favourite art galleries – The Hepworth. It's a stunning building full of amazing art and is really family friendly.
Another behind the scenes shoot for Candis magazine – this time at RSPB Frampton Marsh nature reserve over in Lincolnshire. The weather looks gorgeous on the images. However, it was so cold and of course mostly outdoors. It was really interesting to meet all the birdwatchers and the young volunteers, who have studied for years and are so knowledgeable and enthusiastic about wildlife and conservation.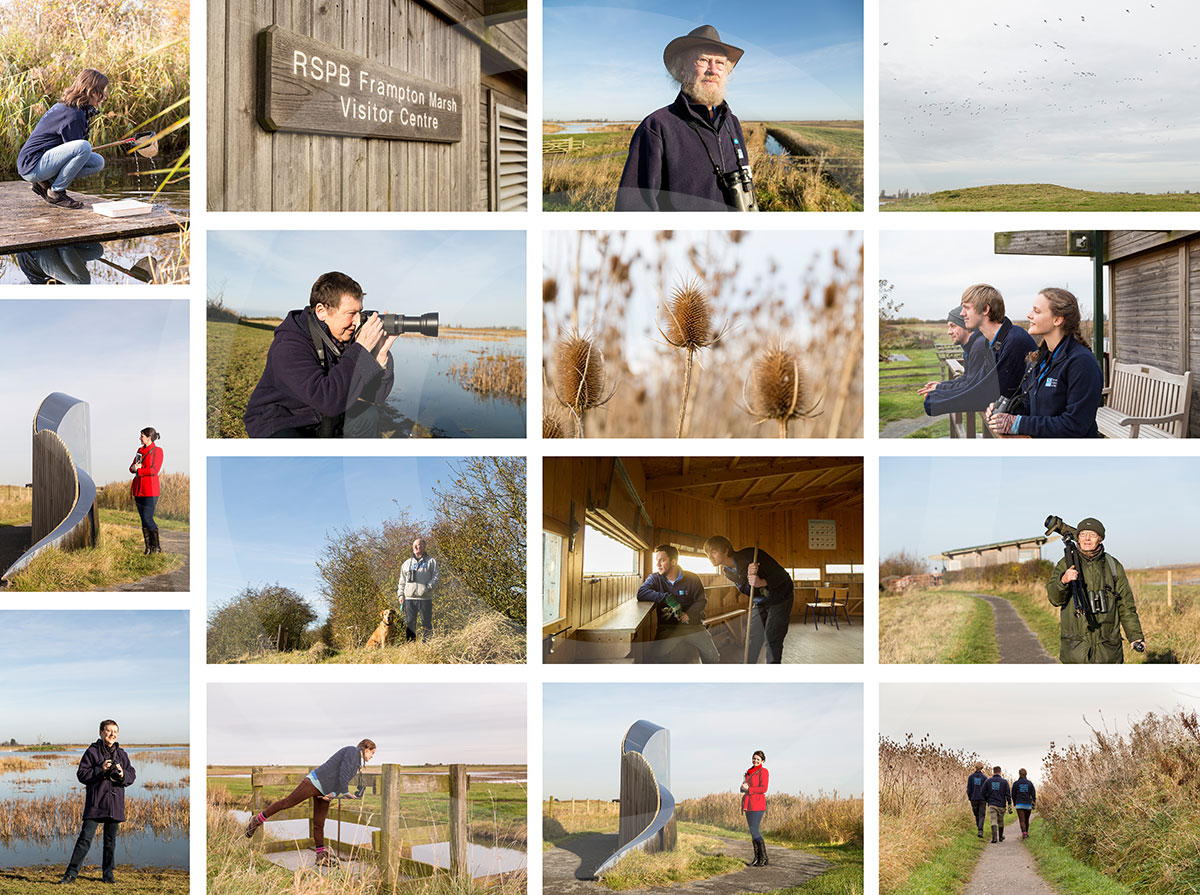 Lastly a bit of festive panto fun. I visited Jay Lusted (middle) to photograph him and his fellow actors staring in 'The seven dwarfs' over in St Helens for a magazine feature. Whilst I was taking this photo, I asked who was playing Cinderella. After a long silence and 7 puzzled looks, Jay asked if I'd meant Snow White? Embarrassing…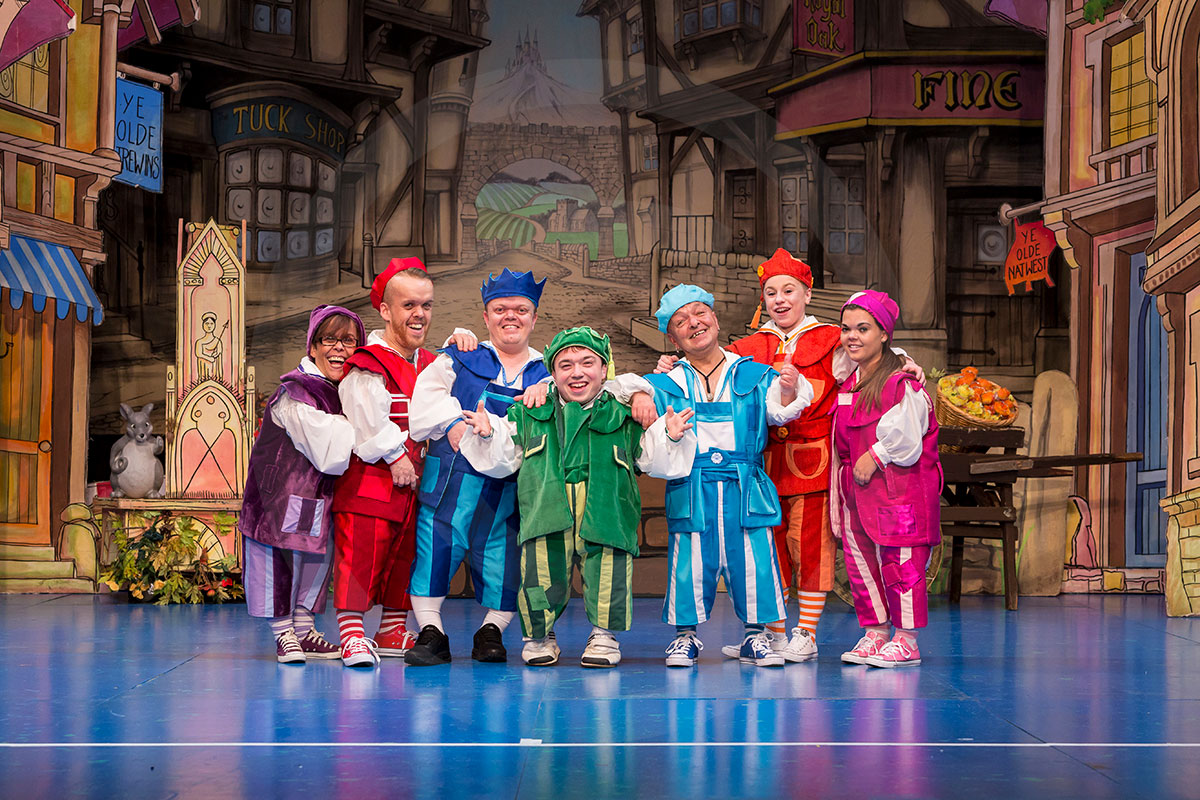 Bye for now – My next newsletter will be along in February.
Claire x