February 23 News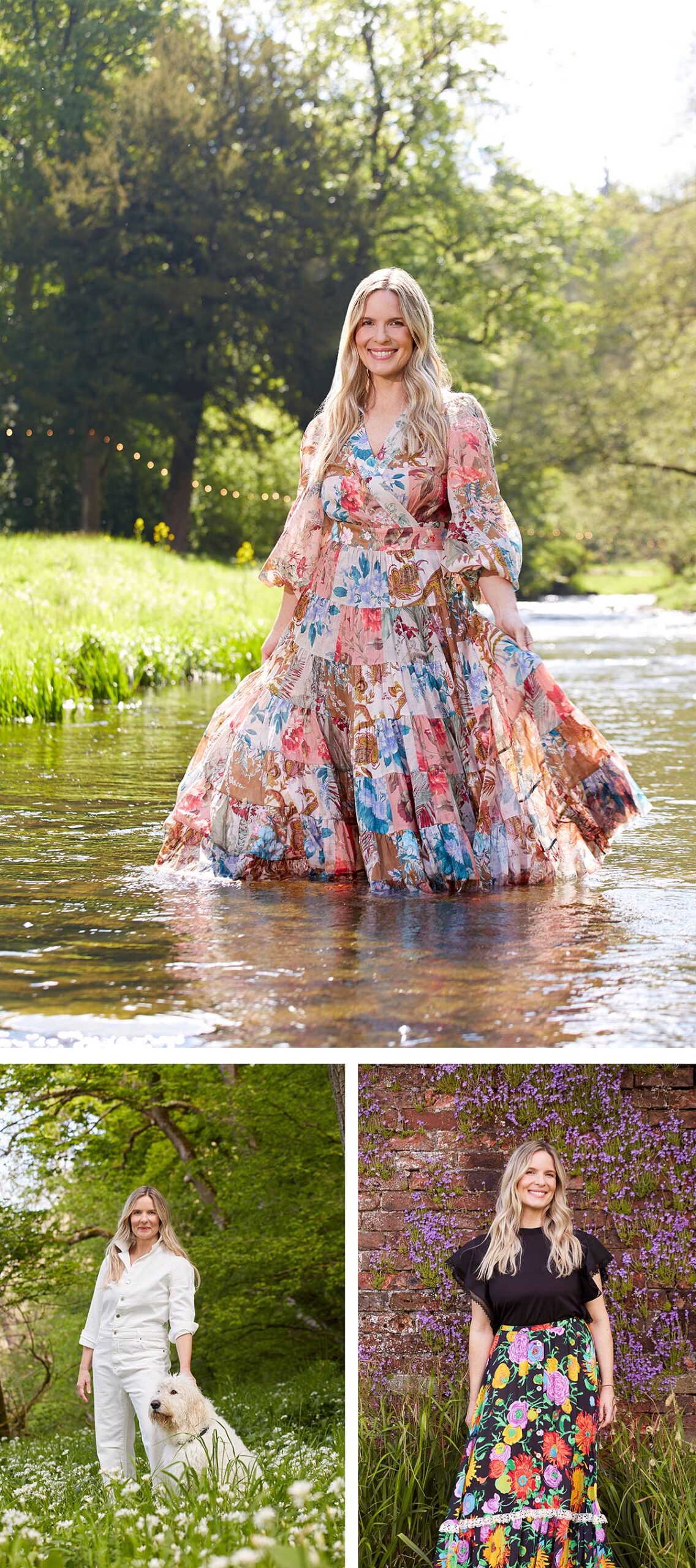 Newsletter time again. I'm still trying to catch up with all the shoots from quite some time ago so we are jumping back to Summer 21. I really love the image of Amber in the river, shot for Country Life magazine at Guy and Ambers estate in Clitheroe. It's rare I say that about my own pictures as I usually think I could have done better. But this one just works.  When I suggested we shoot in the river I presumed Amber would say no way, but she was completely up for it. Guy, her husband, was stretching across holding my light and I was semi balancing on a rock, no wonder Amber is smiling so much. The dog also got involved in the river shot but then it all got slightly out of control…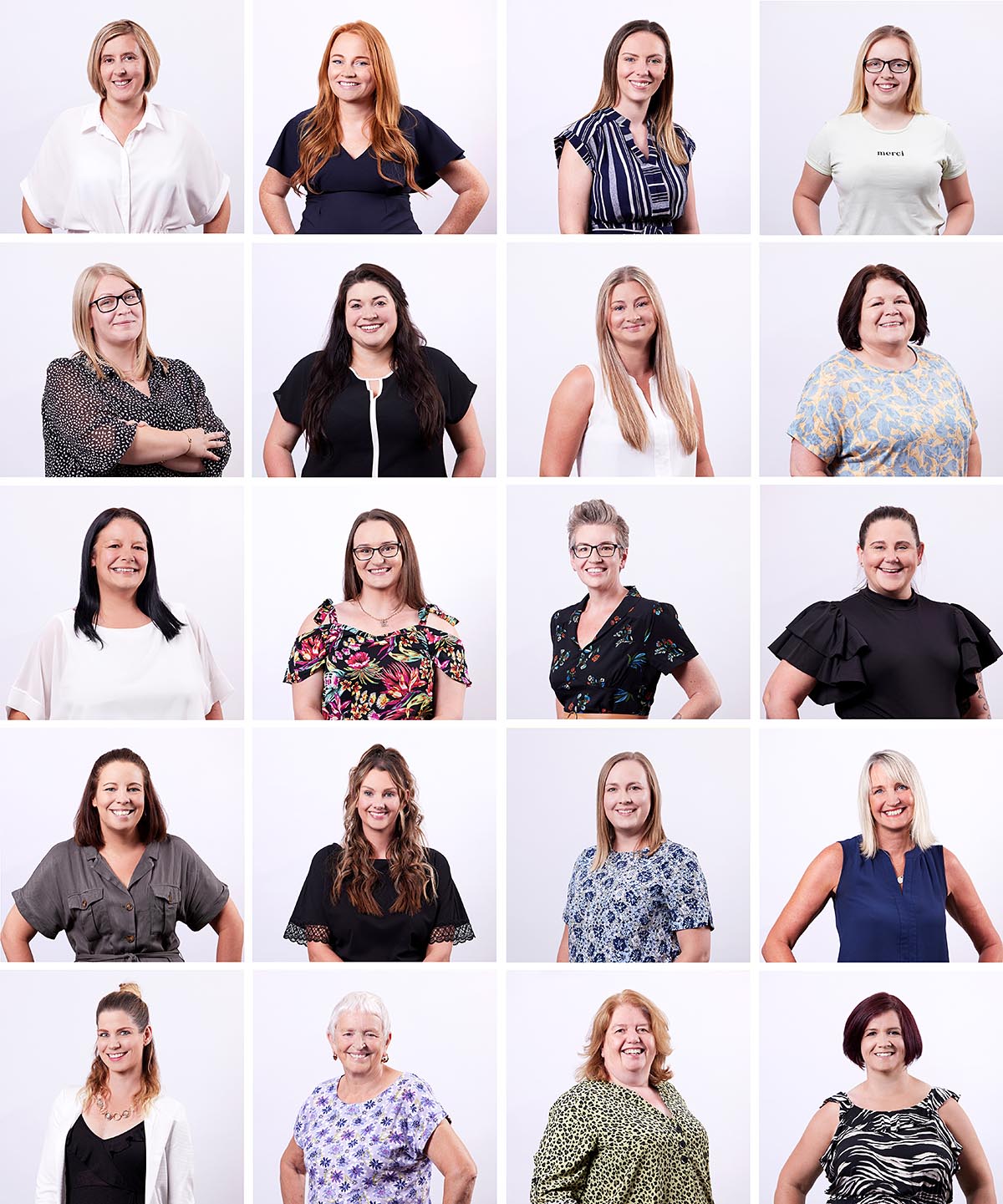 An example of some nice clean and consistent headshots photography now for Welcome Nurseries.  It's always difficult for companies to get all their staff together for their headshots. Even harder if everyone works at different nurseries around the country so they arranged for me to come in while they were having a big get-together and meeting at Mottram Hall Hotel in Cheshire. I set up in a separate room and I had to steal people away for 10 minutes at a time. We got through over 35 in one day – which is a lot of headshots!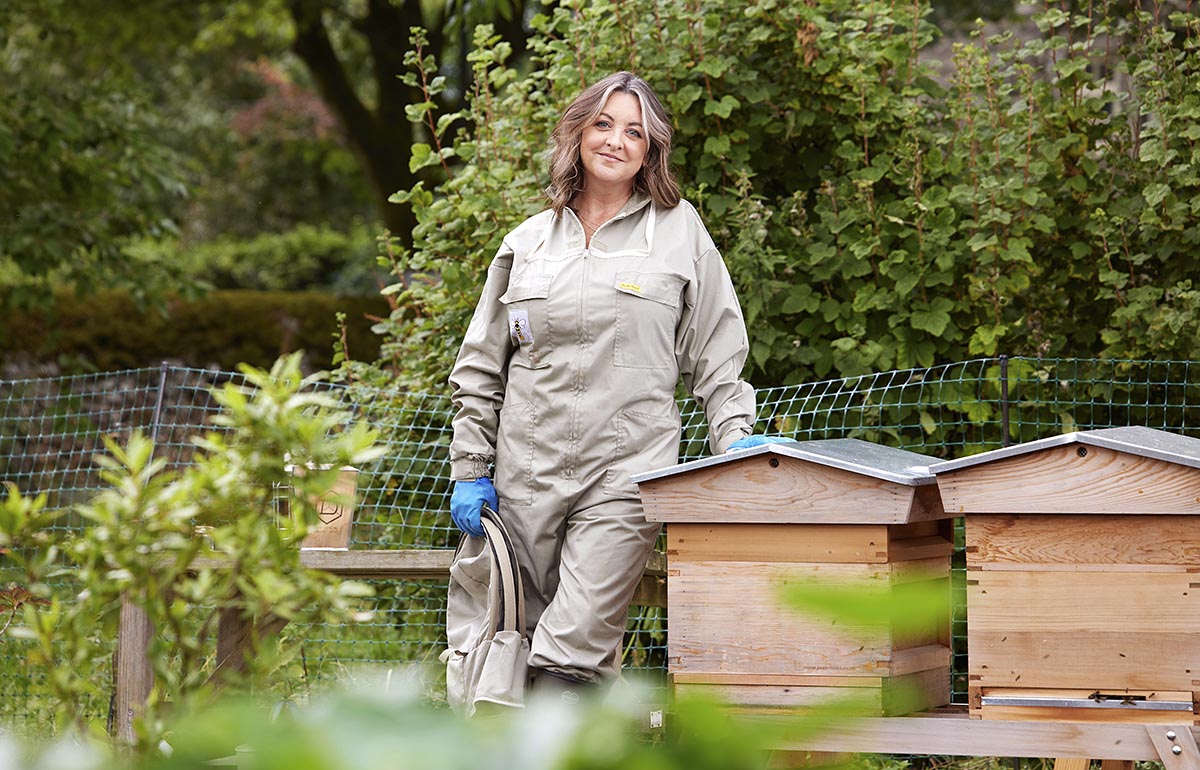 This was a lovely relaxed editorial photoshoot for Good Housekeeping Magazine down in Derbyshire. I went along to the George Pub in Ashbourne, to photograph the landlady Siobhan, for a feature about living sustainably.  Siobhan sources 95% of the ingredients for her pub food from within 15 miles and grows a lot of it in her kitchen garden alongside keeping bees. I've done quite a few beekeeper shoots now and I do always worry about getting stung, but if you slow it down and act calmly it generally goes ok.  Well – so far anyway…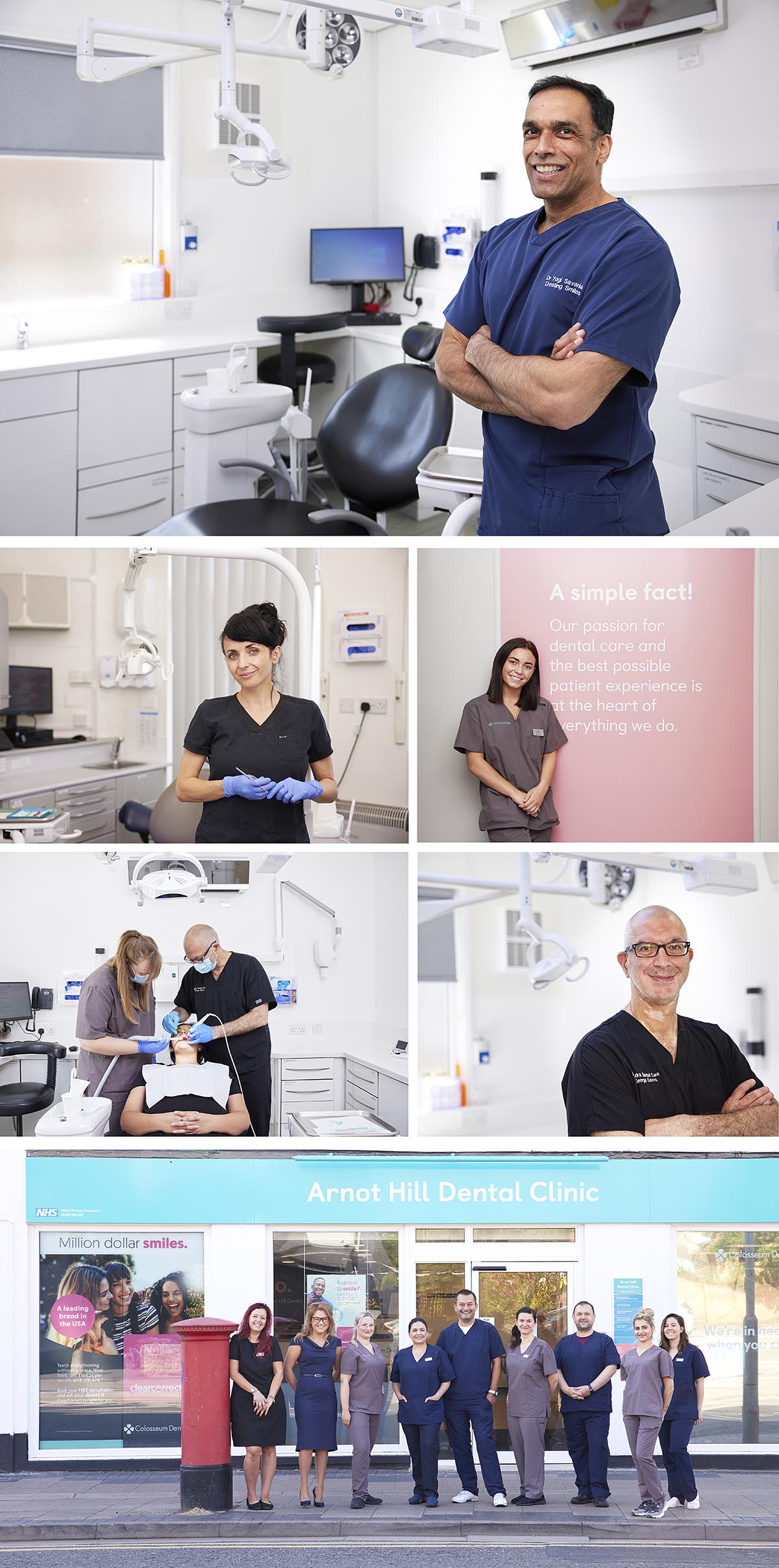 This was a busy day doing a commercial photoshoot for Colosseum Dental at two different locations, one in Nottingham and the other in Derbyshire. My brief was to get a good group shot of all the staff, some shots of empty rooms and some shots of the dental staff posed and at work. A fairly straightforward job until you throw in real people, having actual appointments and staff and rooms only being available for 10 minutes every now and again.  I do like a challenge though and the staff were very helpful.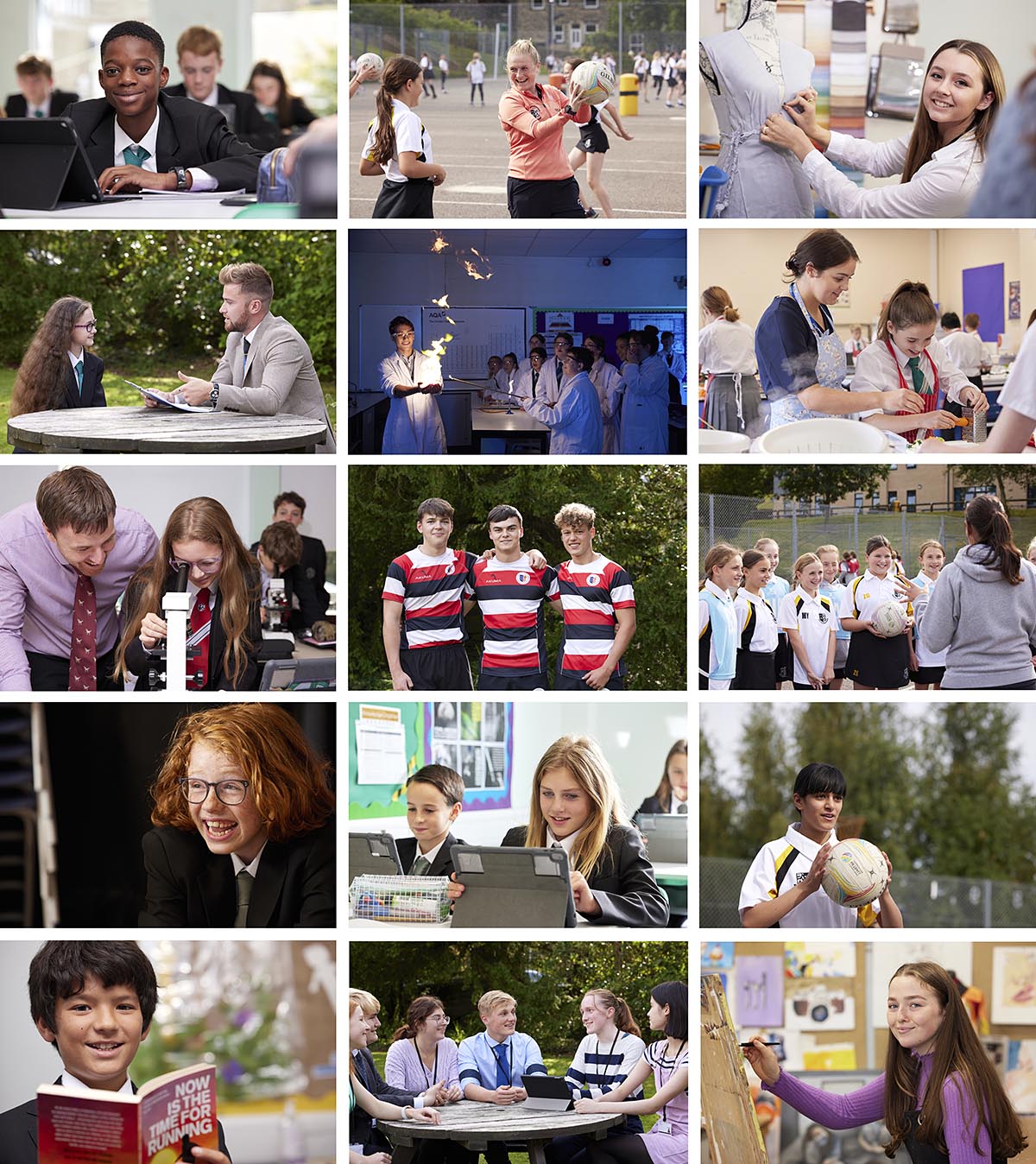 This was my second visit to Ilkley Grammar School with Neil from Expo Creative. The headmistress wanted new photography for the website and prospectus.  It's a lovely school and the pupils always seem very happy.  We did the whole 'trying to set the science lab on fire again' – always fun.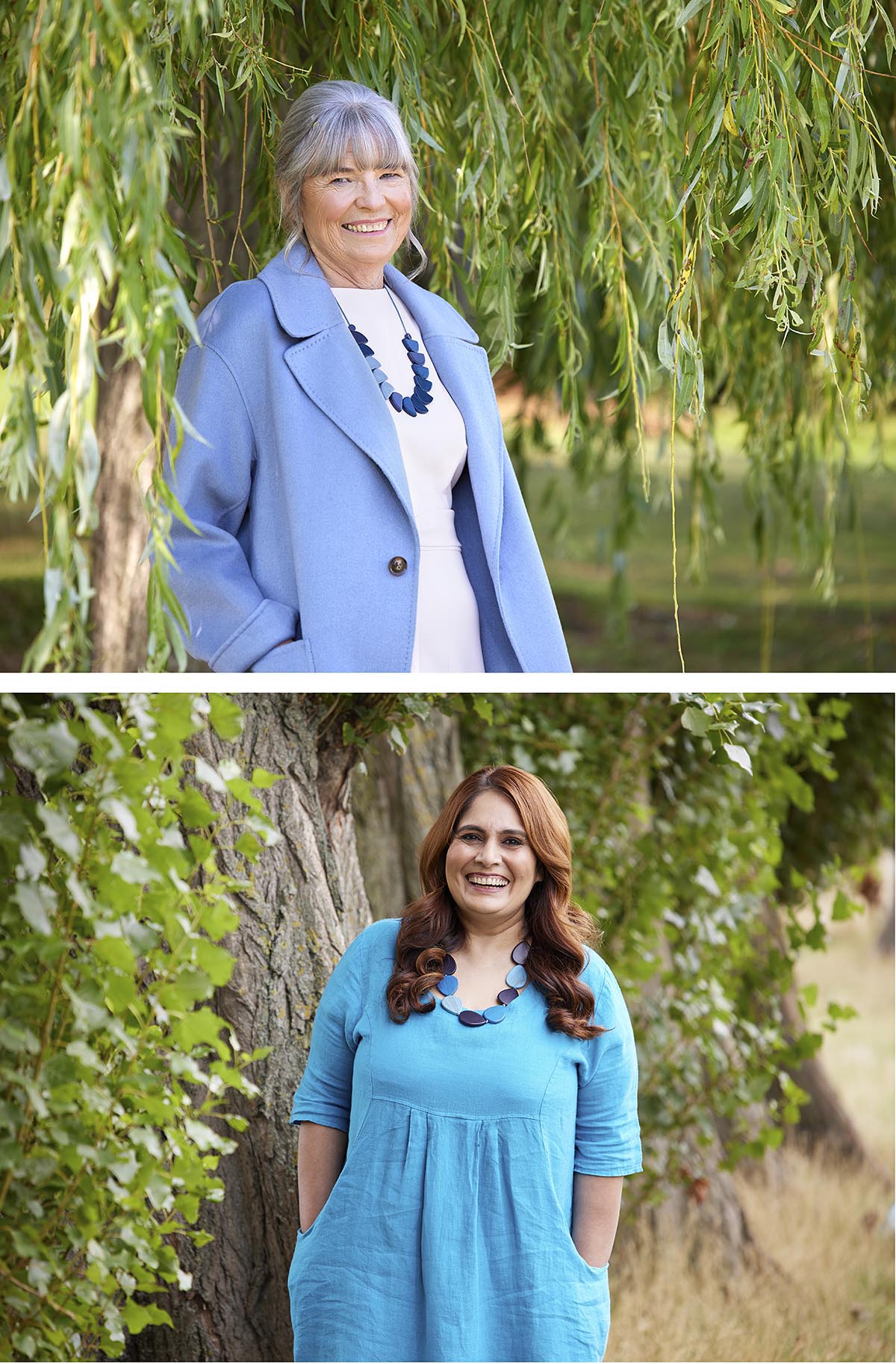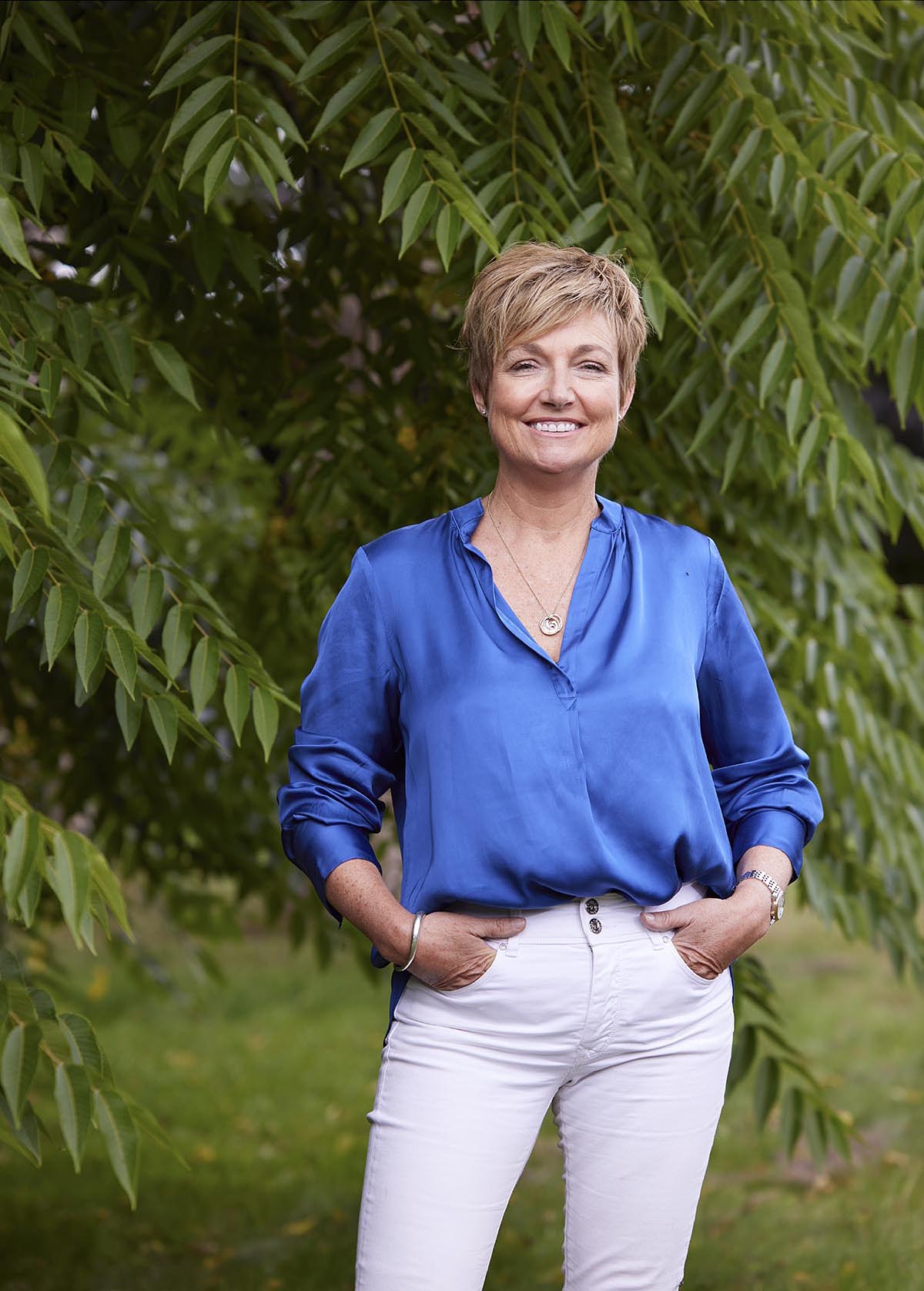 These were three separate photoshoots for Woman and Home Magazine and their 'Amazing Women' awards. These photoshoots are always such a privilege because not only are they lovely to do with a stylist and a make up artist (Alison Chesterton and Jessica Goodall) but I get to meet the amazing women who do amazing things with their lives. I always go away inspired. There isn't enough space here, but in brief: Veronica (top pic) co-founded a local community action group in Wales in the mid-1990s for disaffected youths in the town. She has driven the project for 25 years and expanded to help the wider community. Amy (middle pic) started laughter yoga classes in her Nottingham community, continuing sessions online during lockdown to help people struggling with mental health conditions. Rachel (bottom pic) cofounded Moneypenny and has won the Queen's Award for Enterprise. Her initiative WeMindTheGap offers placements to young people who have not had the same opportunities as others. Challenging social inequality. Quite an impressive bunch!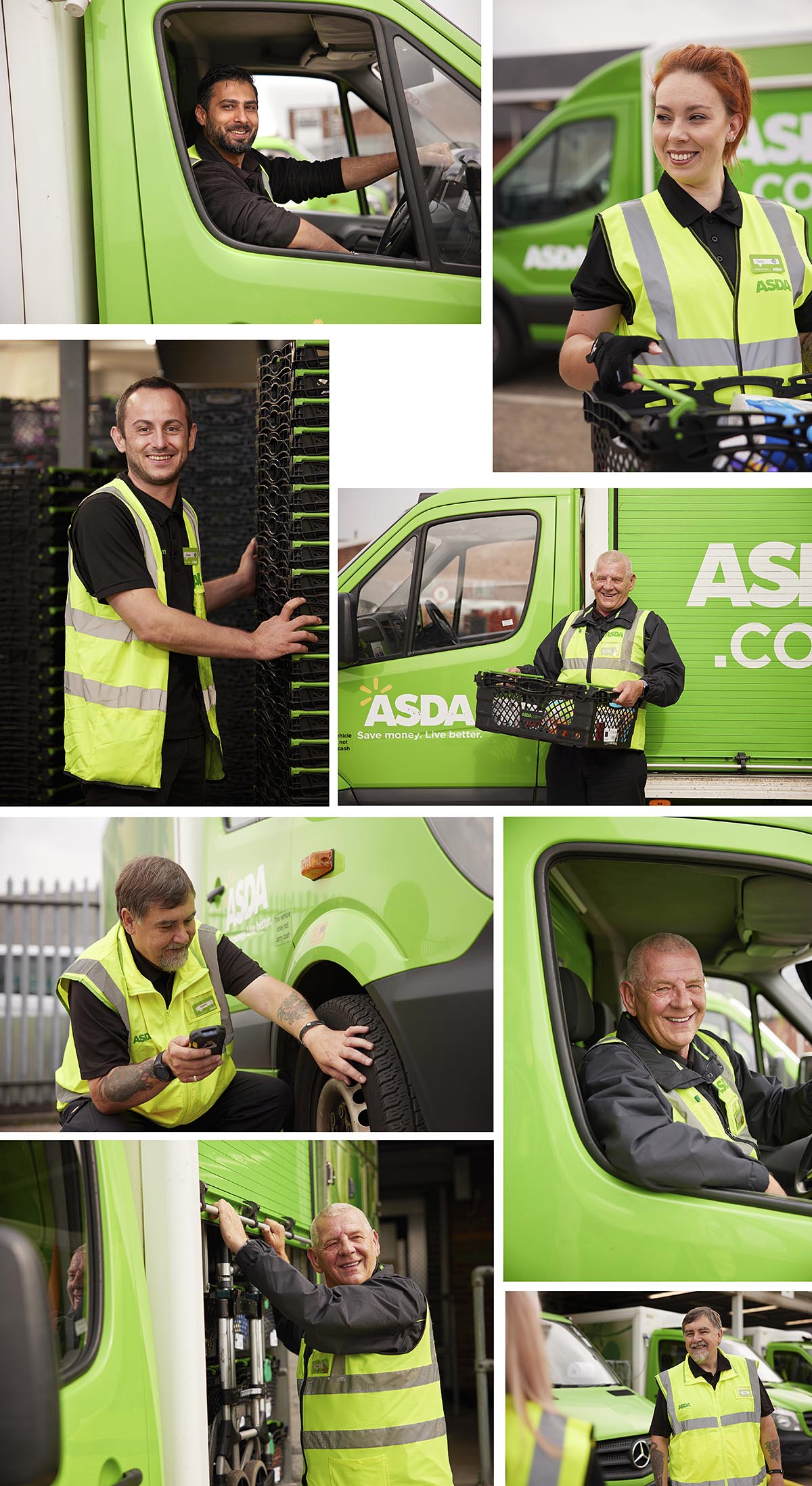 I worked with the Mill Group in West Yorkshire to create commercial photography for Asda's recruitment website and communications. We visited two locations in Leeds and had our photography volunteers at the ready. They were all a lovely bunch and keen to be involved. Here are a few of my favourites.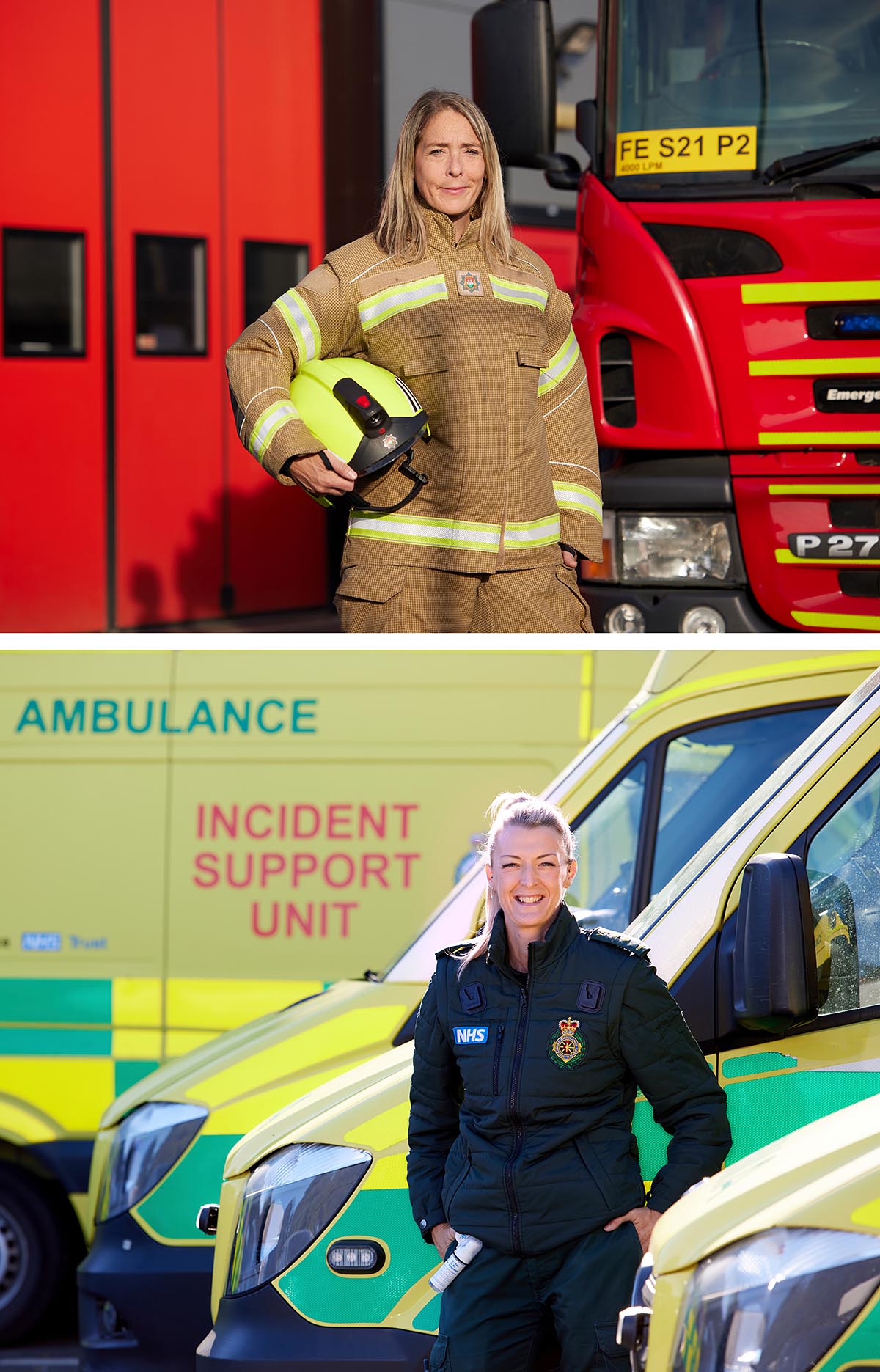 Woman and Home Magazine asked me to photograph two women for their feature on women who are on duty over the Christmas period. I visited Jules first, who works as a paramedic in Wakefield and then Kate who is a firefighter in Leicestershire. Of course it had to be full sunshine for my Christmas shoot, didn't it… Where are the grey skies when you actually want them.  I also got to direct where the fire engine was parked which is always fun.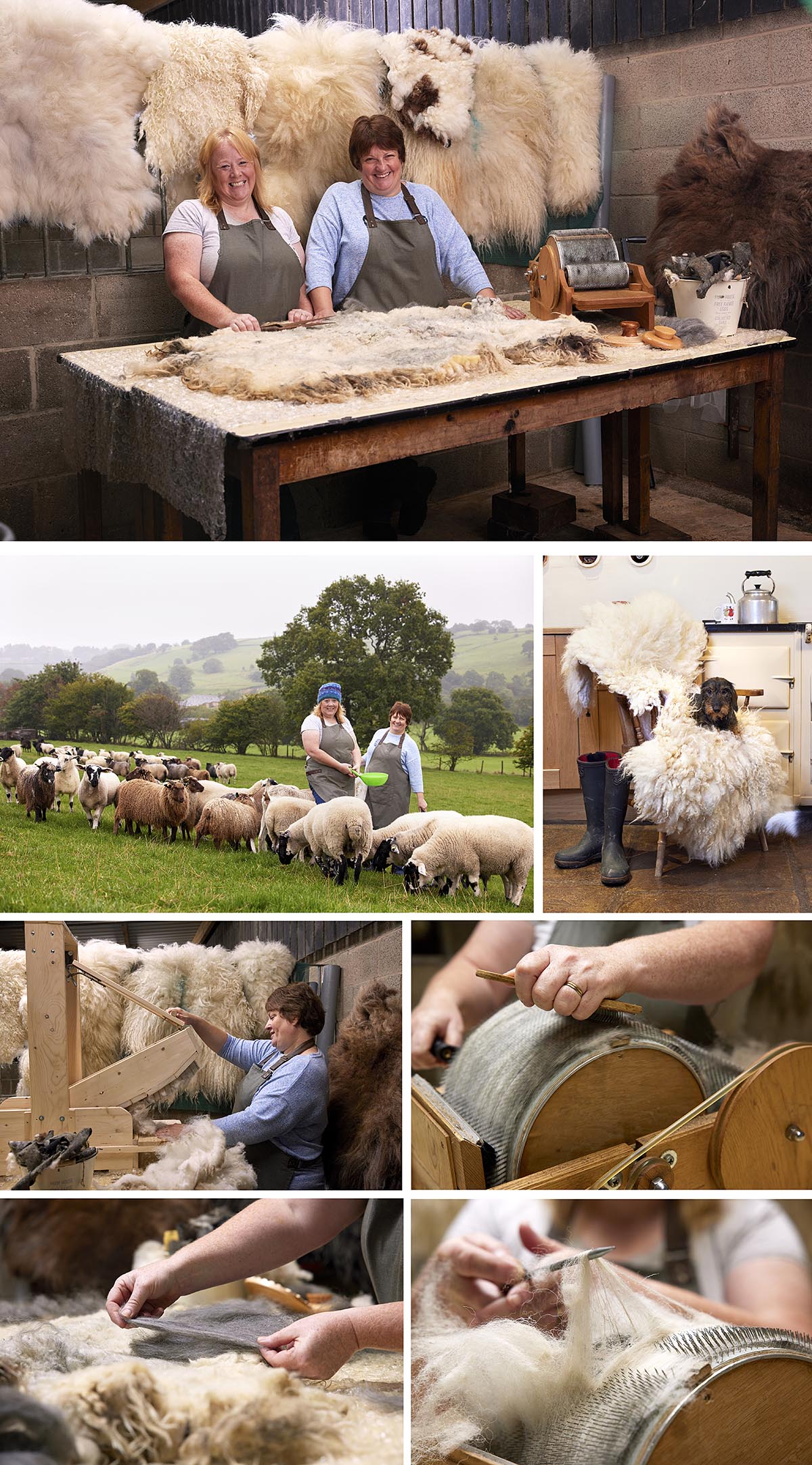 Claire and Charlotte make these sheep wool rugs without causing any harm to the sheep on their farm in Lancashire.  It's a process of felting the wool that gets sheared off the sheep – they call them 'living fleeces' and they are things of beauty. It looks like hard work though. Claire and Charlotte basically giggled their way through this photoshoot for WI Life magazine. Their company is called Mountain Croft Living Fleece.