New Camera and lenses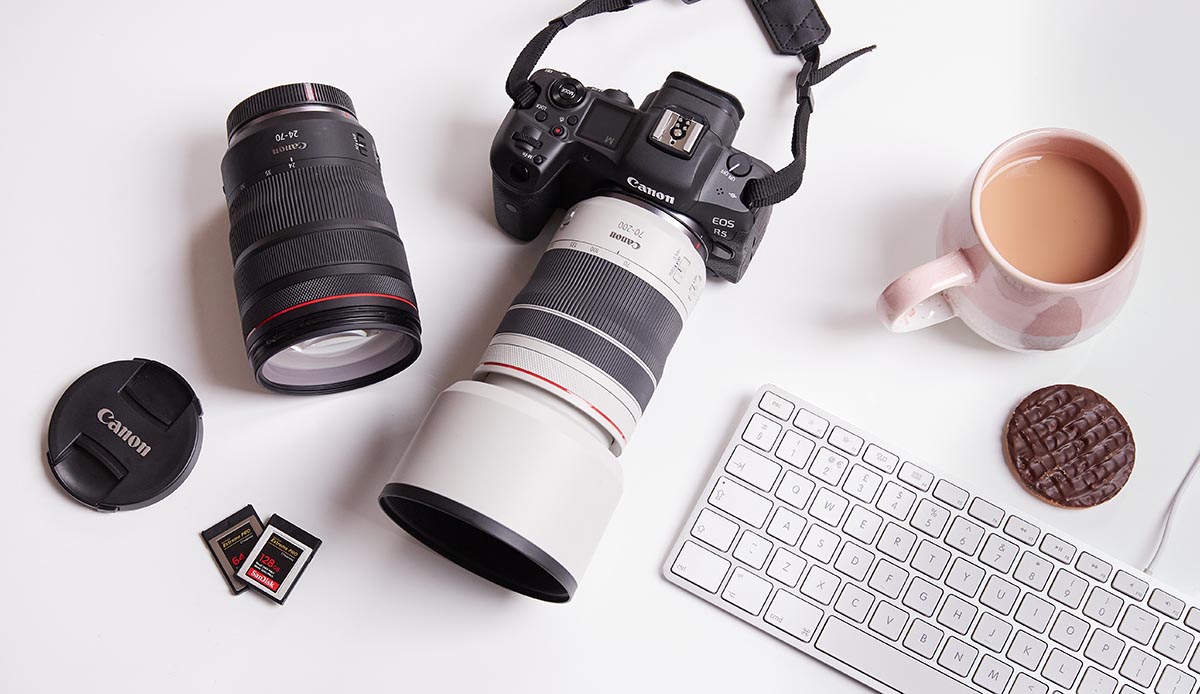 Now it may be that I'm the only one who finds this exciting but a few months back I decided it was time to update both my photography camera and lenses.
After much research, head scratching and procrastination I decided to hire the new Canon R5 for the weekend as my new photography camera, to see if we got on together.
I'm not one for change for change's sake but I could certainly appreciate all the advantages the new system had to offer. Slowly and almost begrudgingly, I was won over.
Here's why (without the technical jargon) and what it could mean for you as my client.
The images are much bigger!  The camera captures a crazy amount of detail and the resulting images will naturally display and print to a much larger size.
The colour is better – new technology has improved the colour rendition.
The stabilisation is so much better – there is a device in both the photography camera and the lenses that work together to prevent camera shake, meaning I can shoot off the tripod in lower lighting conditions and still get sharp images.
Face and eye detection and better autofocus.  I can now set the camera onto a person's face and it will track them and keep them focused as they move around.  This means I have a much better 'hit' rate when photographing someone moving around.
More focus points – my autofocus points now cover the whole frame – something I've been wishing for, for about a decade!
New RF lenses – beautifully sharp fast lenses which capture better detail and colour with less distortion.
Amazing video capabilities – something I've promised myself I'm going to start making use of.
I've been working with the new photography camera since June now and I'm really glad I made the leap.  The extra image stabilisation has given me more freedom and the improvements in the autofocus mean almost all my images are pin sharp. The level of detail and colour rendition makes editing a joy.
Speak to you soon.
Claire